Gene DellaSala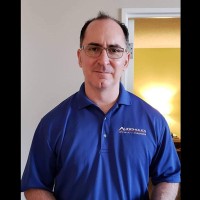 Audioholics President & Owner, B.S.E.E., HAA & ISF Certified
Gene DellaSala is the founder and owner of Audioholics.com (the industry's largest audited A/V review publication). He has been an audio enthusiast since childhood. His passion for audio increased with age, which lead him to study Electrical Engineering where he earned a B.S.E.E. from the University of South Florida and pursued a career as an Analog Engineer. Before turning Audioholics into a full time career, Gene worked in the technology group as a member of the technical staff for leading edge Telecommunications Company designing analogue front ends of DSL modems, POTS Splitters and filters. Following his career in the telcom industry, Gene became the lead Design Engineer on classified audio communications systems used on NAOC defense aircraft and the Pentagon for a large defense contractor.
As an independent consultant and publisher, Gene remains passionate about his engineering discipline. He enjoys assisting hardware manufacturers in beta testing their products in efforts of mitigating hardware and firmware issues. He also provides critical product evaluation feedback for improving product performance, increasing value, and product appeal to consumers. Gene is responsible for bringing standards into the A/V industry (ie. cables, amplifiers and subwoofer) by insisting on developing objective and repeatable testing methods, measurements and analysis while also challenging many of the marketing myths and questionable claims surrounding the field.
In addition to his affinity for engineering, Gene is a music lover who enjoys playing the keyboard and drums, with fusion jazz and progressive rock influences being his forte. His ultimate goal is to achieve audible reproduction as close to un-amplified music as possible realizing the electronics, and most certainly the cables play a much smaller role than the loudspeaker-room interface.
Gene's Commitment to Audioholics
Gene's objective is to maintain a system of checks and balances in the A/V industry ensuring questionable marketing claims do not become the primary sales instrument of manufacturers and interface to consumers. Gene strives to uncover the facts behind product technologies and claims, always challenging these claims and pressing for higher expectations in performance and value for the end user. Gene is passionate about educating consumers of the importance of proper system set-up and calibration, the vital role of room acoustics, and avoidance of poorly engineered esoteric accessories which can be a detriment for achieving a high quality home theater experience. Gene believes education and understanding are the first and most vital steps in constructing a high performance home theater and music playback system.
Follow me on Social Media
Latest content created by Gene DellaSala