Axiom Audio LFR1100 Omni-Directional DSP Loudspeaker System Sneak Peek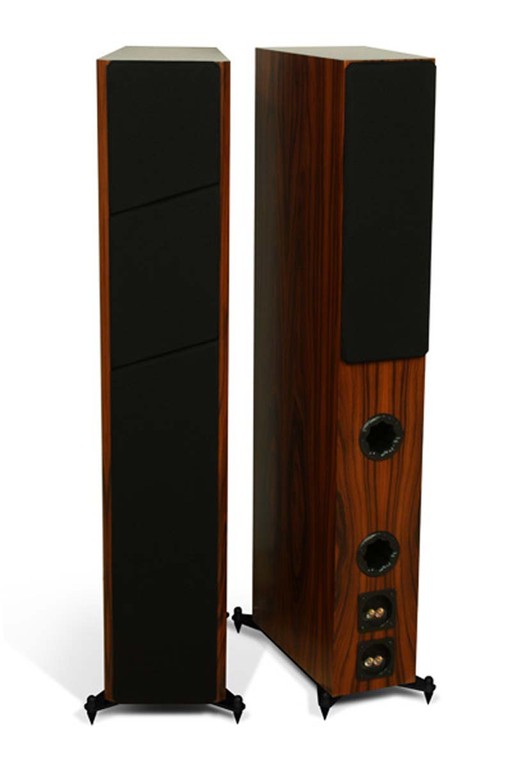 Axiom LFR1100 with Grilles
Axiom Audio just threw up some pics of their new flagship LFR1100 OmniDirectional DSP Loudspeaker on their facebook page and forums. They will be demoing this $2,790 speaker (and that's a discount, it actually retails for $3,760) at the Salon Son & Image show later this month in Montreal Canada. This speaker seems to be something they have been hinting at and working on for quite some time, so it's pretty big news for them.
The Axiom LFR1100 employs both front and rear firing drivers and uses outboard DSP to make the entire system work in unison.  Details are sketchy but we elaborated a bit on what is already known on our dedicated forum thread and have also placed a picture with the grilles off for those voyeuristic audiophiles that like to see these beauties in the nude.
Check out the New Axiom LFR1100 Omni-directional DSP Loudspeaker System and share your initial thoughts.