AT&T, Comcast and Disney Prepare to Destroy Netflix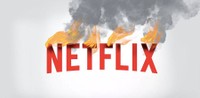 Netflix is feeling the summer heat! Three of the most high-powered entertainment conglomerates are moving into streaming, and removing some of the most popular shows from your Netflix queue. Add some bad financial news, limp international subscribers and a falling US subscriber-base, Netflix is just not having a good summer. But don't count everyone's favorite streaming app out just yet, they've been preparing for this for years. Let's take a closer look at how Netflix plans not only to survive, but to maximize its competitive advantages and thrive in a new era for streaming video on-demand.
How will Netflix survive Disney, AT&T; and Comcast moving into the already crowded streaming video-on-demand market? We explore how Netflix will try to continue staying relevant and keep its members.