2020 Audioholics Product Of Year Award Winners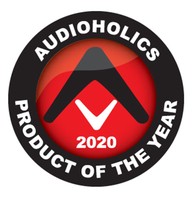 Let's face it, 2020 was a year of suck thanks to COVID-19. What didn't suck however were the awesome products we reviewed. We put together a list of 2020 Product of the Year award winners in every category of product we covered including: receivers, loudspeakers and powered monitors, subwoofers, headphones, and media streaming devices. Be sure to watch our related YouTube video for more insights and have a Merry Christmas.
Here is our list for the 2020 Product of the Year Award winners based on audio products we reviewed that really stood out among their peers in loudspeakers, subwoofers, receivers, headphones and more.