Paradigm Defiance X15 Ported Subwoofer Review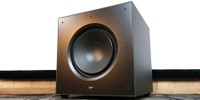 We were so impressed by the Paradigm Defiance X12 review that we asked Paradigm to send us its bigger sibling, the X15, so we could see how much further the Defiance platform can be pushed. Paradigm happily complied, and in for review today, we have the massive Defiance X15. This thing is a beast in size, but is it a beast in performance as well? Does the X15 live up to the expectations set by the X12? Read our in-depth review to find out!
The Defiance X15 ported subwoofer from Paradigm is a beast in size but what about its performance? Does it outgun it's smaller X12 sibling we reviewed? Must read if you're an extreme bassaholic!