RBH Sound I-12 and I-12/e Subwoofer Preview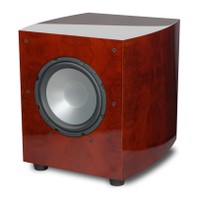 RBH Sound has long been on our Audioholics short list of high performance, high value speakers and now they are revamping their subwoofer to target the very competitive ID marketplace. These new Impression Series of subwoofers leverages some of the core technology, design, and materials from other RBH products. These subs look like they've got the right hardware to promise, everyday home theater mortals real-world, high-impact, low frequency performance at affordable prices.
The RBH Sound I-12 and I-12/e subwoofers sport 350W and 500W amplification with 12" aluminum cone drivers and frequency response into the low 20Hz range with gobs of output making them a killer value.