Cliff Heyne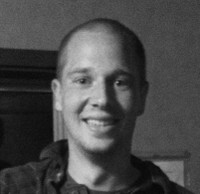 Cliff, like many of us, has always loved home theater equipment. It started when he was very young, pouring over the Sunday ads looking for "high quality" surround sound systems from the likes of Sony or Samsung. In high school he landed a job at Best Buy that started his path towards actual high quality audio. His first surround sound was a Klipsch 5.1 system. After that he was hooked, moving from Klipsch to Polk to Definitive Technology, and so on. Eventually, Cliff ended up doing custom installation work for Best Buy and then for a "Ma & Pa" shop in Mankato, MN.
After finishing his bachelor's degree, he moved to Kansas for three years to pursue a Master's in Organizational Communication. Currently, Cliff lives in North Dakota and runs an audio/video install business.

Cliff's Commitment to Audioholics
Cliff bring a unique perspective to Audioholics because of his background in audio video installation. Over the years of professionally installing audio video systems, Cliff has learned a number of tricks that he tries to pass along to our readers. Examples of this are his articles on choosing the right TV wall mount and developing a home theater budget. He, like all of our staff, commits to providing unbiased and in-depth articles.
Reference Equipment List
| | | |
| --- | --- | --- |
| Speakers | Manufacturer | Model |
| Front Left/Right | MartinLogan | Theos |
| Center | MartinLogan | Motif |
| Surround | Definitive Technology | BP1.2x |
| Subwoofer | MartinLogan | Dynamo 1500X |
| | | |
| Video | | |
| Projector | Epson | Home Cinema 5020UB |
| Screen | Stewart Filmscreen | Firehawk G4 |
| | | |
| Electronics | | |
| AV Receiver | Denon | AVR-X4000 |
| Blu-ray Player | Oppo | BDP-93 |
| Remote System | URC | MX-880 and MRF-260 |
| Game Console | Sony | PS3 |
| | | |
| Miscellaneous | | |
| Speaker Cable for Mains | Monster Cable | M 2.2 |
| All other Speaker Wire | Blue Jeans Cable | Various |
| HDMI | Blue Jeans Cable | Belden 5000 |
| Network Cables | Blue Jeans Cable | BJC C6P CAT 6 |
| Acoustic Treatments | DIY | DIY |
| Sub Platform | Auralex | SubDude HD |
Follow me on Social Media
Latest content created by Cliff Heyne