2014 Acura RLX To Feature Krell Audio System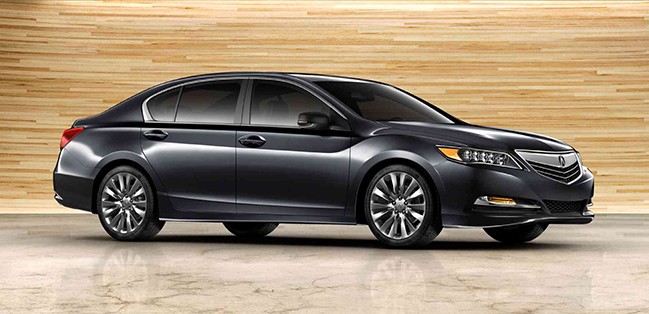 2014 Acura RLX To Feature Krell Audio System
Have you ever pulled up to a stop light and someone pulls up next to you with an obnoxiously loud subwoofer and completely ruins your zen moment? Now you can be that guy, but with a balanced system that doesn't take up half of your trunk. Krell and Acura have partnered to outfit the 2014 Acura RLX with a premium sound system. Their goal wasn't just to provide a good sound experience, or a slightly better than the competition system; rather, "Each component of the premium audio system has been designed to surpass any car audio solution on the market today".  In order to achieve this lofty goal Krell was involved with the amp and speaker choices. Often times in other stock car stereo systems that claim to be name brand, only the speakers or the amp are actually name brand. We don't know much about the amp in the 2014 RLX, but according to Acura it has 1/3rd less distortion than a leading competitor's flagship luxury car amplifier. At first that statement sounds pretty impressive, but all it really says it that the amp has 1/3rd less distortion than some nameless amp on some nameless competitor's car.
The tweeters are magnesium dome designs. There are six mid bass drivers made from Zylon, which is supposed to be far superior to Polyprolylene cones because it is lighter and more rigid. I have never heard of Zylon as a driver material before, so I will have to take their word on it. Finally, a carbon composite subwoofer with a dedicated 100 watt amp provides the bass for the system.  The press release specifically mentions that the main amp uses Krell components, but it seems that the sub amp is from someone else. Each speaker is protected by a metal grille to provide "superior protection" and less resistance to sound when compared to a typical plastic grille.
We are all for better sound, especially when it comes to car audio, an area where stock solutions are typically quite poor. However, we have a number of reservations about this system. First, there is no information about the size or placement of any of the speakers.  But that isn't too bothersome. The part that really sticks out to me is that Krell doesn't actually make drivers for speakers. They utilize ScanSpeak drivers in the three speakers they make. Additionally, the driver materials used in the Acura are not the same materials used in any Krell speakers. Sourcing drivers from a 3rd party is a very common practice in the industry, but in this case we don't know who the drivers actually come from (likely not Krell).  It's also interesting to note that this new sound system has a very similar driver compliment to the older ELS/Panasonic DVD-A Acura systems that have populated their cars since the introduction of the 4th generation TL.  We are curious as to why Krell chose to stick with a 3" center channel and 8" powered subwoofer.  Gene Dellasala personally owns an 07 TL type S and has found the center channel and sub to be the weakest link in the system but he digs having the ability of playing DTS and DVD-A discs.  The new Krell system appears to offer the same high resolution multi-channel support.
When Acura claims that the 2014 RLX comes with a Krell system we suspect it comes with an amp that Krell has modified and the rest is sourced from other manufacturers. Granted, this is only speculation and we would love to be proved wrong. Unfortunately, we have seen auto manufacturers play this game too many times so we won't make any conclusions until we can get our hands on the 2014 Acura RLX. Maybe we can get one in for review, say for 36 months, after all we need to perform a thorough analysis.
For more information, visit Acura