Anthem's New MCA 225/325/525 Amplifiers Boast BIG 600 Watts of Power!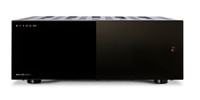 On the heels of unveiling their A/V Processors and A/V Receivers audio company Anthem released three new multi-ch power amplifiers starting at $2k that are sure to be on all the immersive audio enthusiasts wish lists to kick off the New Year. The MCA 225, 325, and 525 are designed to compliment the new AVM 70 and AVM 90 A/V Processors from Anthem. Anthem is claiming impressively low noise specs and up to a whopping 600 watts of power/ch to make your speakers come alive. Read on to find out more.
Anthem's new MCA 225/325/525 multi-ch amplifiers boast up to 600 watts/ch power and low noise starting at $2k but are there caveats? Read on to find out.