Red Dead Redemption 2: Outlaw Cowboys in the Age of Toxic Masculinity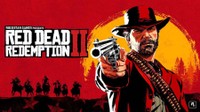 What can wild west outlaw Arthur Morgan teach America's legions of gaming young males about masculinity in modern times? During times of existential crisis in America, the old West has a way of returning to popular consciousness. Red Dead Redemption 2 has arrived at a time when young men may have never been so unsure of their place in the world. Got an Xbox One or PS4? You'll want to get a copy of this game. Read on to find out why.
Rockstar Games released its wild west game Red Dead Redemption 2 for PlayStation 4 and Xbox One, raking in over $725-million in revenue in its first weekend and has sold over 17-million copies.