Can Sound United Bring Honest Power Ratings to AV Receivers?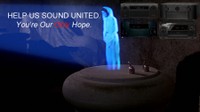 In this editorial, we make a call to action to Sound United, the largest entity of AV receiver manufacturers, to lead the industry in specifying amplifier power more honestly. We suggest a method of rating multi-ch AV receivers to give consumers a better idea of actual product performance. Truth has become a marketable commodity in an era of fake news. We're calling this the Truth in Power (TiP) movement. And that movement is going to need our readers' signatures and voices too. Tell us what you think and sign our petition today!
This is a call to action to Sound United to lead the industry in rating amplifier power in AV receivers more honestly. We are calling it the Truth in Power Movement and we need your help!