The Sound of Audio Amplifiers: Can you hear a difference between Amps?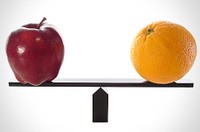 Whether or not amplifiers sound different is a subject of ongoing controversy. There are sensible, well-informed enthusiasts and magazine reviewers who will swear to their many, obvious differences, differences that are—to them, anyway—almost as obvious and important as the differences between speakers. There are also just as many well-informed enthusiasts and reviewers who say that there are no meaningful differences in the sound of two properly-functioning, properly-performing amplifiers operating within their undistorted performance envelope. And there is a third contingent that opines that the in-situ application of different amplifiers with different speakers and other associated equipment and connectors can produce differences in the sound even though nothing in the system is misbehaving per se. We explore the technical reasons with Rod Elliot of ESP and also debate this topic on our YouTube channel as to why amplifiers can sound different. We'll open up the discussion, put forward some factual information, relate a few anecdotal experiences and look forward to your responses.
This article explores the technical reasons why audio amplifiers can sound different. Audio measurements can help explain why things look different but audibility isn't always so cut and dry.