Why Audio Amplifiers Can Sound Different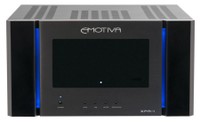 Amplifier "sound" is a divisive topic in the audiophile community. Some would claim that amplifiers have a sonic signature, while others state that all "well designed" amplifiers will sound the same when operating within their limits. However, even within the latter camp, it is accepted that amplifiers *can* sound different from one another. Why might that be the case? We've gotten some thoughts from Paul Ceurvels, Senior Electrical Engineer at Atlantic Technology. Be sure to check out our YouTube discussion on this topic as well and let us know what you think in our forum.
Paul Ceurvels, Senior EE at Atlantic Technology discusses his experiences behind the scenes to explain how amplifiers can sound different from one another. Do you think amplifiers sound different?