Steven Wilson Hand. Cannot. Erase. Blu-ray Review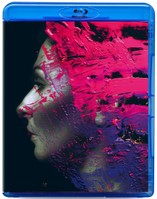 Steven Wilson released his fourth solo title named "Hand. Cannot. Erase." this February through Kscope. Hand. Cannot. Erase is a concept album that is worth listening to in its entirety and following along with the images on the Blu-ray. What I find most interesting about the Blu-ray version is that there is an instrumental version of every song. Listening to the music without singing really highlights the musicianship, talent and amazing progressions found in each song. In our opinion, Wilson has done some of his finest singing to date on this album and managed to make an incredibly tasteful 5.1 multi-channel mix in pristine high res 96/24 DTS-HD audio.
Steve Wilson's Hand Cannot Erase is a progressive rock concept album written from the perspective of a woman who lives in a large city. The Blu-ray multi-channel 5.1 DTS-HD audio mix is stellar.