Steve Feinstein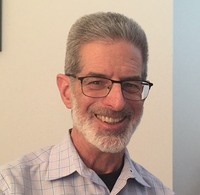 Steve Feinstein is a long-time consumer electronics professional, with extended tenures at Panasonic, Bose, Boston Acoustics and Atlantic Technology. He has held high-level positions in marketing, strategic product planning, product development/engineering management and corporate communications.
He is currently in marketing at inMusic Brands Inc, the corporate owner of 15 independent brands of musical instruments, performance and recording equipment, commercial audio and DJ gear.
He is directly responsible for several of the industry's best-selling and most well-known products and combines his extensive experience in AV matters with a love of music and a pretty decent mastery of jazz drumming.
Follow me on Social Media
Latest content created by Steve Feinstein