MartinLogan BalancedForce 210 and 212 Subwoofers Preview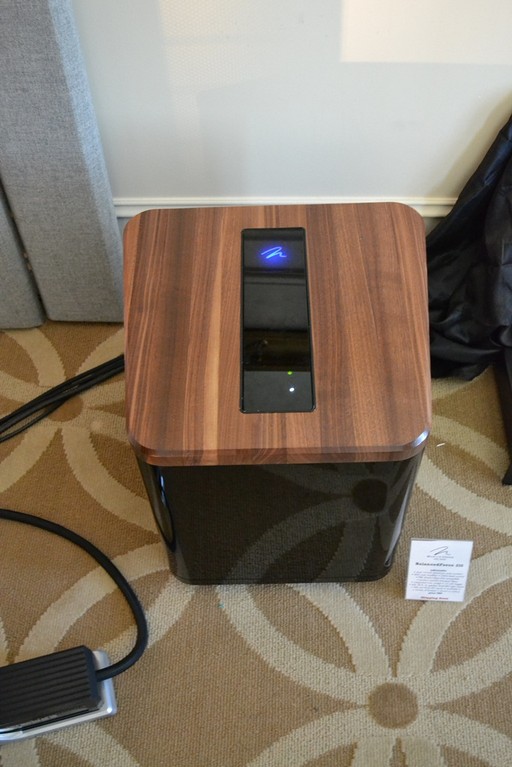 MartinLogan BalancedForce 210 and 212 Subwoofers
Summary
Model: MartinLogan 210
Drivers: 2x 10" aluminum cone woofers
Amplifier: 800 watts
Inputs: XMR, RCA, & speaker level
Finishes: Multiple
Price: 2,995 ; $3,995
Executive Overview
UPDATE: We now have a full review of the Dynamo 1500X and video of the BalancedForce 210 and 212
MartinLogan announced two brand new flagship subwoofers at CES this year. The BalancedForce 210 and 212 models are slated to replace their current top of the line subwoofers, the Depth and Descent. They also recently announced the Dynamo 1500X, the replacement of their Grotto subwoofer. All together, this means that MartinLogan's top three subwoofers are being replaced with new models.
The Depth and Descent use 3 drivers which are arranged in a triangle so the back waves of each driver cancel each other out. The BalancedForce series uses the same principle, but with 2 drivers instead of 3.  The 210 has dual 10" aluminum woofers, an 800 watt amplifier, 25Hz level control, and is compatible with XLR, RCA, and speaker level inputs. It is also compatible with MartinLogan's new Perfect Bass Kit (PBK), which takes its lead from Paradigm's PBK. The most innovative feature is a USB input and included USB flashdrive. The flashdrive comes pre-loaded with the proper EQ settings for seamless integration between MartinLogan speakers and the subwoofer. By loading the file for a specific speaker into the subwoofer using the flash drive, the lowpass filter and basic EQ settings are automatically setup. We don't know what speakers this feature will work with, but MartinLogan hopes to make it compatible with current and discontinued lines. The only difference we know of between the BalancedForce 210 and 212 is that he 212 has 12" drivers as opposed to 10" drivers. Although MartinLogan has not released any pricing information, the two models they are replacing retail for $3,495 and $2,195, so expect pricing somewhere in that range.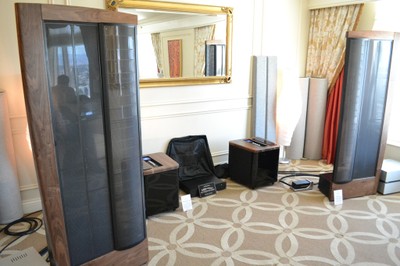 MartinLogan CLX and Dual BalancedForce 210 Demo

We were able to sit down and listen to the MartinLogan CLX speakers paired up with dual BalancedForce 210's, needless to say, we were impressed. The bass was tactile, imaging was great, and the sound was natural. All in all, many of the qualities we liked in our review of the MartinLogan Theos, made better.

Unless otherwise indicated, this is a preview article for the featured product. A formal review may or may not follow in the future.
sleepysurf posts on October 17, 2013 13:03
I "second the motion" for a review! Particularly interested in how the 210 (or 212) compares to the ML Dynamo 1500X, as the specs are similar (though the 210/212 features and price points are much greater).
haraldo posts on October 12, 2013 12:27
sleepysurf posts on January 12, 2013 17:55
Interesting design, especially the USB flash input to custom-match the low pass filter and EQ to other ML speakers. I hope ML will offer various finish options/upgrades. I'd like to know more about the Perfect Bass Kit option as well.
Post Reply
Confused about what AV Gear to buy or how to set it up? Join our Exclusive Audioholics E-Book Membership Program!