AV Tip: Why Do My Speakers Sound Like They Are in a Tunnel?
AV Tip: Why Do My Speakers Sound Like They Are in a Tunnel?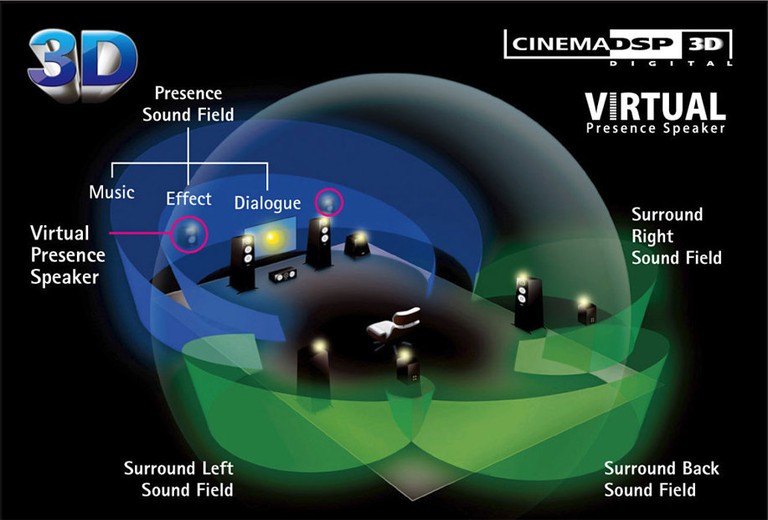 Tip of The Day: Why Do My Speakers Sound Like They Are in a Tunnel?
Do your speakers sound like they are in a tunnel, cave, bathroom, auditorium, or a similar location? If so, chances are that you have some type of DSP, or Digital Signal Processing, going on in your system. AV receiver manufacturers often include a number of different DSPs that are supposed to recreate the sound of a particular venue, but these modes can be distracting. Yamaha tends to be the king of DSPs, with options like Hall in Munich, Hall in Vienna, and The Roxy Theater. Their current flagship receiver, the RX-A3020, actually boasts a total of 23 different DSP programs (and that doesn't include the myriad of permutations, settings, and options you can apply to those base DSP modes)!
We have found that most DSP programs that recreate a type of venue can produce undesirable results, especially in already live (reflective) rooms. However, other post processing DSPs, like Dolby ProLogic IIx or Mono Movie, can be quite helpful. The key is to play around with the different sound modes and understand their limitations and how they can enhance your listening experience. Luckily, most receiver manuals have a detailed breakdown of at least the basics of what each DSP mode does.
If you are like us, you will almost always choose to go without the use of any fancy DSP. By selecting "Straight" or "Standard" on most receivers you can guarantee that the receiver isn't doing any unnecessary processing to the sound. Beware, however, that the "direct" or "pure direct" modes will likely disable any bass management settings in your receiver causing your speakers to be played back as full range (and usually without the powered subwoofer engaged). Check your receiver's manual on how to set it for straight Dolby TrueHD / DTS HD processing.
Confused about what AV Gear to buy or how to set it up? Join our Exclusive Audioholics E-Book Membership Program!
Recent Forum Posts:
Casey01 posts on February 08, 2013 09:28
Yamaha

I would agree with the Yamaha assessment. In particular, the fully adjustable movie theater soundfield modes in the Yamaha AVRs(especially the upper echelon Aventage units)along with the addition of PLIIX in the rear channels when necessary, to me anyway, gives a considerably better, more spacious and realistic theatrical experience than Dolby, DTS or even the Audyssey programs on their own PLUS with the appropriate equipment you can have a 9.2 configuration all of the time.
BillDKattFL posts on February 07, 2013 21:12
Yamaha 5 Channel Audio

The most commonly used DSP on my *** Yamaha *** receiver is 5 channel audio (Yamaha DSP variety). To my ears, it does a better job than Dolby (insert variety here) with both five channel and two channel audio, without the maintenance (switching).

However, as was implied in the article, most of the DSPs are indeed gimmicky.
hyabusha posts on February 07, 2013 16:58
What about THX modes? Yes or no?
Post Reply