Internet Direct Speaker Brand Comparison
Internet Direct Speaker Brand Comparison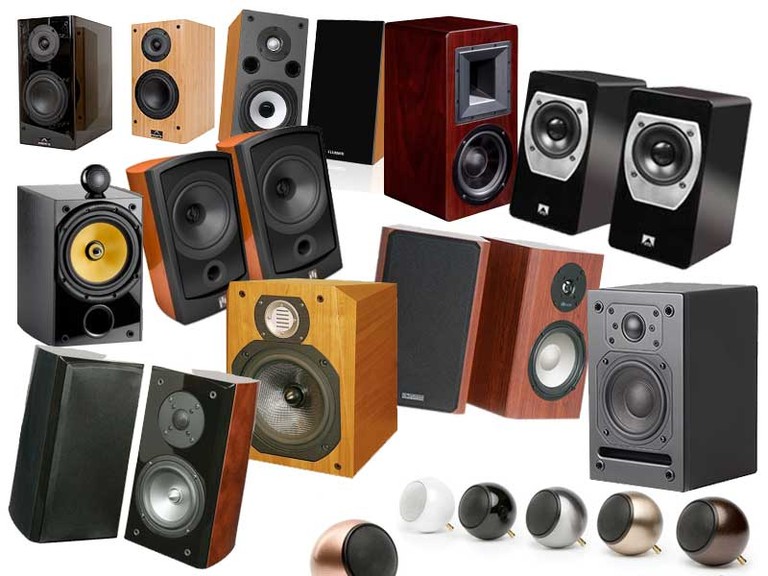 Internet Direct Speaker Brand Comparison
Internet direct (ID) speaker manufacturers have been all the rage on Internet forums for a number of years. Often times people tout them as the ultimate value and quote the base price, much like buying a car. Unfortunately, just like buying a car, the base option might not have everything you want. Most speakers that are sold through a brick-and-mortar store will come with a nice finish, speaker grilles, rubber feet, and spiked feet in the box. Additionally, you often times have a chance to listen to them in advance and if you don't like them you won't have to pay any return shipping fees. When buying speakers from an Internet direct manufacturer you need to do some extra research to see what is included in the base price, what the warranty is, if they offer a trial period, and how much shipping costs. Sometimes it is difficult to find all of this information, which can put the consumer at a disadvantage.
We decided to compare the policies of most of the major Internet direct brands in an effort to help consumers make an informed purchasing decision about what they buy and whom they buy it from. Let me tell you, the task wasn't as easy as it seems. Some of the manufacturers have websites that make it near impossible to track down the information; others have incorrect or outdated information. If we weren't able to find something online we attempted to contact the manufacturer directly, but sometimes even acquiring contact information was a difficult task. Finally, we gathered all of the information we needed and this article is the end result. Below is a table comparing each brand, followed by a more complete explanation of each companies' policies.
Before we jump into the meat of the article, we want to say thanks to every manufacturer who helped us put this together. We also want to encourage every shopper reading this article to directly contact a manufacturer if you have questions about a policy. Most of these brands are operated by a small staff that truly care about their customers and are willing to work with you.  Be sure to check out our recently added YouTube Video discussion comparing Internet Direct Speaker companies for further insights.
YouTube Video Discussion:  Internet Direct vs Brick&Mortar Speaker Companies (12/5/15)

Method
We chose a single speaker or pair of speakers from each company and looked up the information on that item, this was done to keep the comparison fair. Shipping cost, warranty, finish, and optional upgrades can vary depending on item, so we tried to choose comparable models between each brand. It should also be noted that what is true of the product we used may not be true of all products from the same manufacturer. For example, the EMP Tek speakers we chose are available in two different finishes, but other speakers they make are only available in one finish. We know that a lot of people will order subwoofers from the manufacturers listed, so we did include the length of the warranty on a subwoofer amp. In order to keep the comparison as legitimate as possible we did not include ID companies that only make subwoofers, like Funk Audio and Epik. The shipping costs were calculated using Kansas as the destination. Keep in mind that if shipping costs are dramatically different between manufacturers that is likely because the size and weight of the product under consideration are different. If the "Transferable Warranty" reads "NA", we were not able to find out if the warranty is transferable or not. If you notice that a brand is missing, feel free to add their policies to the forum thread at the bottom of the page. We did not try to cover every manufacturer on the market, just the companies that are most relevant.
Tabulated Comparison of the Speaker Brands
Brand

Speaker
Shipping
Trial Period
Return
Shipping
Warranty Coverage
Transferable Warranty
Standard
Finish
Options
Upgraded
Finish
Optional
Upgrades
Other
Anthony Gallo Acoustics

Classico CL-3

Free

60 day

Free

5/yr*

NA

Dark Cherry, Black Ash Veneers

No

No

NA

Aperion Audio
Verus Grand

Free
60 day
Free
10/yr spk 2/yr amp
Yes
Gloss Black, Gloss Cherry Veneers

Multiple,

No
Trade-Up Program
Ascend Acoustics
Sierra Tower
$96
30 day
By Sender
7/yr spk 2/yr amp
Yes
Black Matte, Satin Espresso, Dark Cherry real wood

Multiple, $100-$200/pr
Yes
NA
Axiom Audio
M80 v4
Free
30 day
By Sender
5/yr spk 5/yr amp
No
Black Oak, Boston Cherry Vinyl

Multiple, $150-$877/pr
Yes
Trade-Up Program*

Crystal Acoustics
TX-T2SE
Free
60 day
By Sender
10/yr spk 2/yr amp
NA
Black Ash
No
No
NA
Elac
 F5
Varies
 30 day
 By Sender
 3/yr spk 1/yr amp
 NA
 Black Ash
 No
 No
 NA
Emotiva
XRT-6.2
Free
30 day
By Sender
5/yr
Yes
Satin Black
No
No
Processor Trade-Up
EMPtek
E55Ti
Free if >$50
30 day
Free
5/yr spk, 1/yr amp
No
Red Burl, Black Ash
No
No
Extended Warranty
Fluance
XL7F
Free
30 day
Free
Lifetime, 2/yr amp
No
Cherry
No
No
NA
Home Theater Direct
Level III Towers
$45
30 day
Varies*
5/yr spk, 2/yr amp
NA
Satin Black, Dark Cherry
No
No
NA
Hsu Research
HB-1 MK2

$46
30 day
By Sender
7/yr spk, 2/yr amp

Yes

Satin Black
Rosenut, $30/ea
No
NA

Legacy Audio

Focus SE

Varies*

30 day

By Sender

7/yr spk, 3/yr amp

NA

Cherry, Walnut, Black and Medium Oak

Multiple, $Varies
Yes

Trade-Up Program

NHT
 Classic Four

 Free (USA)

 30 days

 Free
 5/yr spk, 3/yr amp

Yes
 Piano Gloss

 NA
 No
 No
Orb Audio
Mod2
$9
30 day
By Sender
5/yr spk, 1/yr amp
NA
White, Black
Multiple, $30-$60
Yes*

NA
Philharmonic Audio
Phil. 1
Varies*
14 day
By Sender
2/yr
NA
Multiple
Multiple, $Varies
Yes
NA
RSL Speakers

CG4

Free

30 day

Free

5/yr spk, 2/yr electronics

NA

Piano Gloss Black

No

No

NA

Salk Sound
Veracity HT2-TL
Varies*
30 day*
By Sender

Lifetime*
NA*
Multiple
Multiple, $Varies
Yes
NA
SVS

Ultra Tower
Free
45 day
Free

5/yr
Yes
Piano Gloss Black, Black Oak Veneer

No
No
Trade-Up Program
Tekton

Design

Pendragon
$200
60 day
By Sender
5/yr
Yes

Multiple
Yes, $Varies

Yes

NA
XTZ Speakers
99.36 MKII
Free
60 day
Free
5/yr spk, 2/yr amp

NA
Multiple
Piano Black, $100
No
NA
 Note: Use the horizontal and vertical scrolling bars to see all of the tabulated data
Brand Overview
Anthony Gallo Acoustics: Anthony Gallo starts out our riveting analysis on a high note. They sell direct through their website and through national and international dealers. Their 60 day in-home trial is double that of most manufacturers and they will even pay the return shipping. The shipping to your home in the first place is also free. The speakers under question come stock with your choice of dark cherry or black ash veneers, but there are no custom options available. In order to obtain the full 5 year warranty you have to register the product within 60 days of purchase, otherwise the warranty is only one year. They aren't the only company to make you register their products in order to obtain a longer warranty, but it is an extra step that we would rather do without. Overall, the long trial period and free shipping both ways are great policies, we just wish you didn't have to register the speaker for the full warranty.
Aperion Audio: Aperion's website is clean and straightforward. They have great shipping, in-home trial, warranty, and trade-up polices. They offer free shipping to your home, and recently upgraded to a 60 day trial, and free shipping back if you don't like the product. Additionally, Aperion's 10 year transferable warranty is up there with the best. They also have a trade-up program where you get money towards the purchase of a higher end product. The two standard finishes are gloss black or gloss cherry veneer.   Their top end Verus line features premium crossover components and drivers with cast baskets and high performance soft dome tweeters.  Their subs have been recently designed to offer more output and extension while still keeping a compact form factor and reasonable cost.   Overall, kudos to Aperion for offering policies that are generous and readily available.
Ascend Acoustics: Ascend offers fair shipping and return rates, but the consumer is responsible for shipping both ways. Their warranty is a solid 7 years, and the base prices are for the matte black finish with a $100 up-charge for satin espresso and satin dark cherry. Other finish options cost a very reasonable $100-$200 upcharge. The Sierra Tower cabinet is manufactured in the USA and all assembly and testing also occurs in the USA. Although we don't cover this detail with every manufacturer on this list, it is a point of pride for Ascend and the (few) other manufacturers who manufacture and assemble in the USA. It's relevant to note the Sierra line of products feature layered bamboo cabinetry and premium drivers with cast baskets and vented pole pieces as well as air core inductors and polypropylene capacitors for critical circuit components. Ascend Acoustics even offers an upgrade option to a customized version of the Amorphous core RAAL 70-20xr ribbon tweeter, a favorite among Audiophiles. Ascend Acoustics also fully discloses measured performance of their products. The shipping cost is a flat $96 charge per pair, but will increase as you add more products.  Ascend Acoustics also offers an "Extender Purchase Plan" which allows customers to receive full discounted package pricing on all subsequent purchases placed within 45 days of receiving their new product purchases.  This is a great way to try out a few products first and then complete your system at a discount shortly afterwards.
Axiom Audio: Axiom has been around for a long time and they are certainly one of the most recognized ID brands. Their website is easy to navigate and they offer a lot of customization options. Unlike some other companies, the price of the product updates in real time as you select different customization options. The standard finish options are Black Oak and Boston Cherry. Vinyl upgrade options ($150/pr for M80s) include: Mansfield Beech, Light Maple, Ebony, Warm Cherrywood, Brushed Silver, and Heartland Maple. Real wood veneers add $490/pr to the base price. The speaker grille color, Axiom logo color, drivers, and feet are all customizable. You can even design your own rear speaker label for $5. Unfortunately, some of the upgrades are extremely expensive. For example, upgrading the finish to high gloss piano black costs an additional $876/pr and bumps the shipping time out to 30 days.  Compare this to the SVS Ultra speakers (in the table above) which come standard with a high gloss piano black finish and premium cast basket midrange drivers with vented pole piece for about $1,250/pr less and you start to see how tricky it can be to compare apples to apples.  The original Axiom M80s retailed for about $1100/pair when first introduced a decade ago.  Now the nearly identical speaker with standard bass drivers and vinyl wrap retails for $1890/pair.  That is quite a price increase!
I was able to get my $1,890/pr Axiom M80s up to $3,258/pr!

Axiom offers free shipping and there is a 30 day trial period.  But, you will have to pay for the return shipping if you choose to send them back. Overall, Axiom has the best layout for customizing your product using a web interface and free shipping is a huge plus considering the size of some of their products.  Axiom recently introduced a trade-up program but it only retains 100% of purchase price for one month and gets prorated afterwards.  However it does provide a path for you to trade in older products towards their latest offerings; something most of companies don't offer at this time.
Crystal Acoustics: Crystal Acoustics has a professionally designed website, but it is cluttered and can be difficult to navigate at times. It also kept defaulting my region to the UK instead of the US, so make sure to check the region selected at the top of the main page. They do not offer any upgraded finishes and the sender has to pay shipping on returned products. With that said, they do offer free shipping and have one of the best warranties at 10 years for speakers and 2 years on amplifiers. They are also tied with Anthony Gallo Acoustics for longest trial period of any manufacturer, 60 days. My only real gripe is that the speakers are only available in a black ash wrap with a glossy front baffle.  For those interested in assembling a full blown THX system, some of Crystal Acoustics top of the line products come THX certified.
Elac: If there were rock stars in the audio world, then there's no question that legendary speaker designer Andrew Jones would be among the biggest.  His work with high end speaker/electronics company TAD was legendary and his budget line of speakers for Pioneer broke all benchmark performance/value records.  Elac is a highly acclaimed German speaker company that has recently made a push into the US marketplace.  The Debut speaker line, designed by Andrew Jones, is positioned to once again redefine the price/performance barrier in loudspeakers.  Based on the parts quality and engineering know how of the people behind this brand, we have little reason to doubt this.  Their current flagship, the F5, is a triple rear ported 2.5-way tower with dual 5 1/4" bass drivers with 1.5" voice coils and cast baskets, (1) 5/ 1/4" midrange and (1) 1" soft dome tweeter ALL for well under $600/pair!
Emotiva: Emotiva is primarily an amplifier and processor company, but they offer an entire line of speakers. They have a 5 year warranty on all of their products, which is above average for many devices with amplifiers, and free shipping is included with every purchase. There is a standard 30-day exchange policy where the consumer pays the return shipping. Similar to Crystal Acoustics, my only big complaint is that the speakers are not available in anything other than matte black. It's relevant to note Emotiva products all feature premium drivers with cast baskets and vented pole pieces as well as air core inductors and polypropylene capacitors for critical circuit components.  The crossover design was done by industry legend Vance Dickason. On a special note, they do offer a processor trade-up program where you can get 40% off of a new processor and you still get to keep your original unit!
EMPtek: Tracking down the information on EMP was a bit difficult because the information on their website is outdated and/or inaccurate. Luckily, with one quick call we were able to get the facts. All orders over $50 qualify for free shipping and all products have a 30 day trial period. Return shipping is paid by EMP if you purchase any Impression series products.  This makes for a truly risk free trial period similar to what Aperion Audio and SVS are offering on their speakers as well.  For all other EMP product series you have to pay the return shipping. A 5 year extended warranty can be purchased for $30-$50, giving the speakers a 10 year warranty. The Impression series speakers come in either a glossy black ash finish or red burl. Trust us, the red burl looks great. Kudos to EMP for offering a nice standard finish and free shipping both ways on an already affordable product lineup. They just need to update their website!
Fluance: Fluance's policies are pretty straightforward. Shipping is free, there is a 30 day trial period, return shipping is paid for by the consumer, and the speakers are only available in cherry with no upgrade options. Add your product to the cart and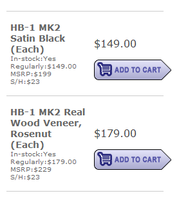 that is the price you pay, no muss no fuss. The kicker here is that Fluance is the only company to officially offer a lifetime warranty (non-transferable).  The lifetime warranty is pretty impressive considering that Fluance speakers are extremely affordable. Don't let their low cost fool you. The driver components used in Fluance speakers are a cut above their price class, employing vented woofers, and solid MDF framed grille covers (not the typical cheap flimsy plastic found in speakers at this price and sometimes even higher). The real downside to this brand however is that their products lack identity. They don't follow a constant look or theme with any of their other speakers which can be an issue for someone trying to build a matching multi-channel system.
Home Theater Direct: HTD sells speakers, electronics, wiring and whole-home audio products. They don't currently offer free shipping or any customization options, however their speakers come in three lines (literally Level One, Level Two and Level Three). Their products come standard with a satin black or dark cherry finish, which is nice to see. The 30 day trial is pretty standard (if you can't tell by now), but they will reimburse your original shipping charges and pay return shipping fees in most cases. Read their 30-Day Guarantee for full details about what qualifies a product for free return shipping. HTD's primary disadvantage is name recognition - they don't really have it yet. But, the products we tested from them so far have been solid.
Hsu Research: Again, nothing too out of the ordinary here, although the 7 year transferable warranty is commendable compared to most ID companies. Budget for shipping costs and return shipping costs if you don't like the product. Their speakers are available in your choice of satin black or rosenut veneer for an additional $30. Don't let their prices fool you ($149/ea), their bookshelf speakers are actually quite a bargain as we found out at our recent Audioholics 2012 GTG event.
Legacy Audio: Unlike most of the companies on this list, Legacy actually has a hybrid distribution model. They have about a dozen distributors around the USA and several more international distributors. This means you might be able to demo their speakers at one of their distributors before making a decision. They do offer a pretty standard 30-day trial period so you can send the speakers back if you don't like them. We were unable to track down a specific shipping cost on the product but the consumer is responsible for shipping both ways. Some of their top of the line speakers have free shipping to your home. They offer a solid 7 year warranty on speakers and 3 years on amps and other electronics. The standard finishes are all wood veneer and upgraded finishes include: Rosewood, Black Pearl, Birdseye Maple, and Olive Ash Burl. Custom finishes and upgraded components are available upon request. Like some of the other premium manufacturers here, Legacy products feature SOTA drivers and crossover components with. Their cabinets are hand built and assembled in the USA.  While their products may not be for the thin of wallet, the shopper can buy with confidence that good parts and engineering are used throughout their product line.  Finally, they do offer a Trade-up program for those who have upgradeitis. 
NHT: NHT (now hear this!) began selling speakers in 1987. Their motto is "high-end, not high-price". NHT sells their products directly via their online store, as well as through their network of authorized dealers. But all sales ship directly from NHT's factory. Dealers are encouraged to show but not stock products in order to keep costs to a minimum.
They focus on sealed enclosures and all aluminum drivers on their upper end products. It's relevant to note NHT products all feature extensively braced cabinets, premium drivers with BMC molded baskets as well as premium parts for critical crossover circuit components. 
NHT speakers are available in one finish only: high gloss black. NHT offers free shipping, a 30 day trial, and free return shipping within the USA. Warranty claims are all handled directly by NHT with a 5 year parts and labor warranty on passive speakers, and a 3 year warranty on powered products. Warranties are transferable if purchased through authorized dealers, but NHT can provide out-of-warranty repairs at reasonable prices at their Service Center in Benicia, California.
Orb Audio: Orb Audio has an odd but low shipping price of $9 on every order, no matter the size. All other policies are average or above average. They have a 30 day trial period, 5 year transferable warranty, and two standard finish options: black and white. Optional finishes include steel, copper, bronze, and hammered earth. With the Mod2 system used in our comparison it costs between $30 and $60 per speaker for an upgraded finish. Upgrading the actual speaker is a little bit of a misnomer because you aren't upgrading individual parts in the speaker, rather you add more Orbs together to make a larger and more capable speaker. This upgrade process can be done with existing speakers and by the consumer, moving a Mod1 to Mod2, and Mod2 to Mod4, etc..., so you don't have do to an entire return/exchange if you want to upgrade.
Philharmonic Audio: Philharmonic speakers use high quality drivers and parts, but finding out pricing, shipping, warranty, trial period, and ordering information was quite a chore. Fortunately, they got back to us about our inquiry very promptly and thoroughly (which we thank them for). It turns out that they don't offer written return or warranty information. They went on to say that they will fix most anything for at least two years, assuming no obvious damage has been done to the product. They offer a 14 day return policy but shipping must be paid by the customer. Shipping to Kansas would run about $175, so expect a similar fee in the rest of the US. Standard finishes are straight cherry, mahogany, walnut, and maple. Premium finishes are available but prices vary. What is great about working with companies like Philharmonic is that you can call them up and talk to them about what you want and they will work with you to customize a speaker for your exact needs. Keep in mind though, customization can add up quickly and that without a written policy you don't have anything to fall back on. It's relevant to note the Philharmonic Audio products offer premium drivers with cast baskets and vented pole pieces as well as air core inductors and polypropylene capacitors for critical circuit components. They even offer speakers with the RAAL ribbon tweeter which is a favorite among Audiophiles. A final note about Philharmonic Audio is that they donate $50 to the Washington Philharmonic Orchestra for every speaker they sell, a very cool way of giving back to the community and a gesture we commend them for.
RSL Speakers: RSL Speakers predates nearly all other brands on this list, but they are rather new to the ID race. Their website is easy to use and offers up a healthy dose of information about their company philosophy, speaker designs, and terms and conditions. All products ship free within the continental U.S., and international shipping is "heavily discounted." Even better, RSL's 30-day risk free trial means they will pay return shipping if you don't like the speakers. They don't offer any speaker customization, so you better like piano gloss black. One of their main selling points is their patented Compression Guide technology, which reduces cabinet resonances.
One standout feature of their website is the Product Comparison page. This page lists out all of the similar systems offered by other manufacturers that have won the Sound & Vision Top Pick award. RSL states that "All Speaker systems shown are industry- leading and would be an excellent choice to suit your home theater needs." This nod to the quality of alternative systems speaks to RSL's confidence that their products best the competition. To that point, they note that only RSL offers free shipping, factory direct prices, and a money back guarantee. Overall, RSL's risk free trial and long history should make you confident in ordering from them.
Salk Sound: Salk Sound is another company that specializes in building custom solutions for its clients. Some of the customization options listed online are Bamboo construction, upgraded caps, piano lacquer finish, and outboard passive crossovers. All of their speakers use real wood veneer and can be custom designed to match the specific woodwork in your home. Cabinet quality seems to be a point of pride for Salk Sound, and in our opinion it is some of the best in the business. Salk's warranty policy is purposefully not set in stone. Essentially, Salk says that they offer a 30-day in-home trial (standard finished speakers only) but in the event that outside that trial period you have issues, they are there to help you out. They talk about how customer satisfaction is their highest priority and if, for any reason, a customer isn't happy, they are going to do everything they can to take care of that customer. From a big corporation, words like this might not mean much, but after spending a considerable amount of time talking with Jim and Mary Salk at the Audioholics Get Together, we would trust them. If you order a custom veneer you do not qualify for the 30-day in-home trial because custom products are hard to resell, this is common with most companies. It's relevant to note that Salk products all feature premium drivers with cast baskets and vented pole pieces as well as air core inductors and polypropylene capacitors for critical circuit components. Their top end products utilize the well-known RAAL ribbon tweeter (customized for Salk) which is a favorite among Audiophiles. Shipping costs are dependent on your location and the weight of the speakers, but I would generally expect between $100 and $200. Make sure you are aware that Salk will build almost anything for you, but customizing speakers and ordering special veneers can be an expensive process.
SVS: SVS has a very straightforward ordering process and clearly outlined Bill of Rights. The Bill of Rights is a list of SVS's promises to the consumer, including a 45-day trial period with free shipping both ways on ALL of their products, 60-day price match policy, 5 year unconditional warranty (transferable) and a 1 year performance guarantee and 1 year upgrade policy with 100% trade in credit. The free return shipping is applicable to ALL SVS speakers within the 45-day trial period. The Ultra and Prime series speakers are available in piano gloss black, which is a finish that most of the other companies charge more for, and black oak veneer. They also offer a one year trade-up program where the consumer receives the full original purchase price towards the purchase of new upgraded products. We love the Bill of Rights because it means you can be confident ordering anything from SVS without being worried about hidden fees. Lastly, it's relevant to note that SVS ultra series speakers all feature premium cast basket with vented pole pieces for their midrange drivers as well as air core inductors and polypropylene capacitors for critical circuit components. SVS also fully discloses measured performance of their products.
SVS Bill of Rights

Tekton Design: Tekton is a relatively new brand, but has created quite a splash with their speakers. You need to be careful though, as there are a number of costs that may drive up your price. On the plus side, they offer multiple standard finish options, a 5 year warranty and 60 day trial period. One downside is that speaker grilles cost extra and you will have to pay $200 for shipping to your home. If you send the product back you will need to pay another $200 (estimated) in shipping fees. Although those are all official policies listed online, we actually spoke with Eric Alexander, the President of Tekton Design, for some clarification. Over the last three months he has offered free shipping in the continental US and is likely to continue that policy through the rest of 2012. He also pointed out that the 15% restocking fee wasn't geared as a money maker, simply an effort to prevent people from test-driving his speakers without any intent to purchase. This is understandable because Tekton, like some of the other manufacturers on this list, hand build all of their products, in the USA, to order. As of 3/1/2016, Eric informed us he no longer charges a 15% restocking fee on his products and their upper end models come with FREE shipping so that's some good news for those on the fence about trying Tekton speakers.
Tekton also offers an array of upgraded finishes including almost any color of paint and exotic wood veneers, you just need to call for pricing. Optional upgrades are also available for both drivers and crossover components for improved performance, but you need to call in to discuss details and pricing. Eric will allow consumers to trade up on a one-off basis. If you are considering purchasing Tekton speakers but are wary for some reason, fear not, we are expecting a pair of Pendragons with upgraded SEAS drivers in for review, so stop back to see our full analysis.
XTZ Speakers: Our final brand in the list is XTZ. They offer a 60 day trial period with FREE shipping both ways. The warranty is 5 years on their speakers and 2 years on their electronics.  It's relevant to note that XTZ offers a wide range of products with their higher end line-up featuring premium cast basket with vented pole piece drivers as well as air core inductors and polypropylene capacitors for critical circuit components. Finally, the speakers come in white, matte black, and walnut standard finishes. You can upgrade to piano gloss black for $100.  The introduction of their new Cinema Series of speakers and subs aim directly at the ID crowd looking for uncompromised performance at value pricing. 
Conclusion
There are a lot of great internet direct brands on the market, but there are also additional costs and risks of purchasing from an Internet direct manufacturer. We fully support the ability to customize products and add nicer finishes for an additional cost, but many consumers don't budget for the extras they might want and can be caught off guard as a result. Additionally, many reputable retail speakers typically come standard with a premium finish, premium internal parts, carpet spikes, rubber feet, grill(s), and no shipping/return fees.
We have reviewed many phenomenal speakers from both normal retail manufacturers and ID companies. Don't fall into the trap of believing ID is always the better value as there are great deals that could also be had from traditional retail speaker companies as well. Some of the traditional retail brands also have authorized online sales channels too.
We hope this article will help guide you to making an informed decision and leave you with an understanding of the pros and cons that each company offers. As you can see, just because a speaker lists at $500 doesn't mean you will be able to get it in the finish you want and shipped to your home for $500. However, some ID brands have gone through great lengths to offer a truly risk free trial period, while other brands will charge you heavily for returning a pair of speakers. If we missed any brands that you think are important, please add  them in the forum thread below.  We also welcome your discussion on buying experiences with any of the brands listed in this article or ones we have yet to include.
See also:
Confused about what AV Gear to buy or how to set it up? Join our Exclusive Audioholics E-Book Membership Program!
Recent Forum Posts:
graymatter posts on June 03, 2021 18:24
It's hard to know what the Von Schweikert Audio speakers sell for because there is no pricing listed, and it's unclear if they sell directly in the U.S. or have a distributor network. That said, from Googling around, it looks like the small footprint ESE towers are like $25K/pair.
Cos posts on April 21, 2021 06:42
NewHTbuyer, post: 920214, member: 35375
I would add Von Schweikert audio to the list

Von Schweikert Audio

They offer free shipping and a 90..yes 90 day trial period. Not sure about return shipping and also not sure if that applies to all their products, as some are super pricey. But they sell a bunch of options below $5,000.

I have not bought anything from them yet, but I did send an email inquiry and promptly received a response from the owner, Albert Von Schweikert. So, seems similar to Salk, Ascend etc. in that the owner is very hands on.

It says they have a dealer network. Though they don't list any dealers
graymatter posts on April 21, 2021 02:53
Is there an updated version of the Tabulated Comparison of the Speaker Brands? It seems the list is many years old at this point.
its phillip posts on December 31, 2015 13:34
sunPin, post: 1111077, member: 74152
Great, informative article!

How about Reaction Audio? Their CX line of coaxials has gotten A LOT of attention over the last year and are at the top of my list for my next HT upgrade.

You can see the kind of near cult-like loyalty RA customers have to the company at this AVS thread, much of which comes from the fact that RA's owner, Jeremy, responds to email and chat regularly. I've chatted with him before. Really nice guy.

http://www.avsforum.com/forum/89-speakers/1661937-official-reaction-audio-thread.html

I'd love to hear what you guys think of their coaxial offerings over traditional component designs.
I'd love to check out some of their products one day. I hope they stick around
sunPin posts on December 31, 2015 12:50
Great, informative article!
How about Reaction Audio? Their CX line of coaxials has gotten A LOT of attention over the last year and are at the top of my list for my next HT upgrade.
You can see the kind of near cult-like loyalty RA customers have to the company at this AVS thread, much of which comes from the fact that RA's owner, Jeremy, responds to email and chat regularly. I've chatted with him before. Really nice guy.
http://www.avsforum.com/forum/89-speakers/1661937-official-reaction-audio-thread.html
I'd love to hear what you guys think of their coaxial offerings over traditional component designs.
Post Reply