Axiom Subwoofers EP500 and EP600 V4 Preview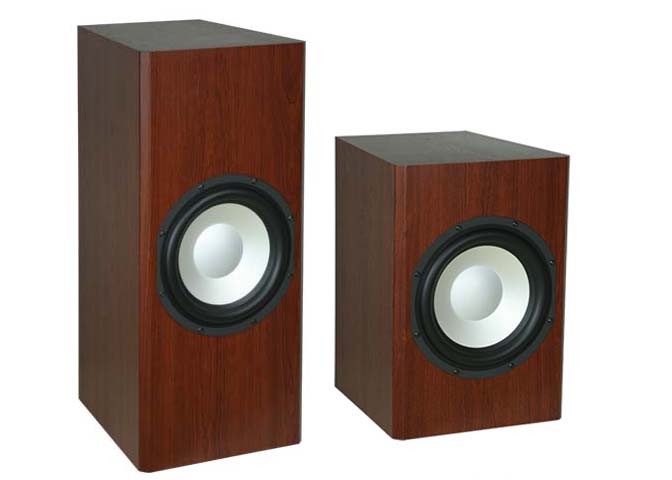 Axiom EP500v4 and EP600v4 Subwoofers
Summary
Product Name:

EP500v4 and EP600v4

Manufacturer:

Axiom Audio

Review Date:

April 21, 2014 20:00

MSRP: $1,370 (EP500) $1,830 (EP600)
First Impression:

Mildly Interesting
"These subs push the envelope of performance" - Gene Dellasala, Audioholics

That's what I wrote about the Axiom EP500 and EP600 subwoofers nearly 12 years ago when the ID subwoofer market was not well established yet and I was younger and a bit more impressionable.  To this day, Axiom still uses my review quotes in their marketing literature.  But is this pull quote still relevant in a more competitive subwoofer market with established giants like HSU Research, SVS, Rythmik Audio, Reaction Audio, Power Sound Audio and others?  Let's explore the latest iterations of Axioms subwoofers to find out.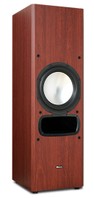 The EP500 and EP600 subwoofers have went through 4 revisions since I was originally first introduced to them.  Revs 1-3 had very little incremental changes.  The driver remained virtually unchanged, the amplifier power remained unchanged.  The only changes we were aware of was the removal of the 20Hz brickwall filter from rev 1 and some amplifier tweaks to improve reliability.  The brickwall filter in our opinion was NEVER a good idea as it caused measurable and audible ringing and also decreased the subs ability to benefit from room gain below tuning.  To our knowledge, nobody in the industry applies brickwall filters to their subs, so Axiom was a lone wolf.  Kudos to them for finally removing the brickwall filter.  That was a step in the right direction. 
So what does Rev 4 bring us?  Shockingly it reduces cabinet size of both subs (a metric critical for subwoofer output at low frequencies) and gets rid of the ports in favor for a sealed design.  Some people prefer sealed subs but in reality sealed subs can be every bit as good or as bad as a ported sub.  Both could exhibit excellent transient behavior if group delay is kept in check.  The Rev 1 ported Axiom subs had mediocre group delay due to the brickwall filter which can also be seen in Ilkka's testing of the EP600 subwoofer.  So, let's assume for the moment that the brickwall filter is gone in V4 just like it has been absent in V3, and the subs now are sealed instead of ported, thus eliminating port noises which Axiom subs are known for when stressed hard, this is all good news right?  Well, yes and no.  Yes for the group delay and noise aspects but No for output at low frequencies.  Axiom didn't appear to increase amplifier power and it doesn't seem they did much to the driver in terms of increasing excursion, so the low frequency output of their latest Rev 4 designs likely cannot exceed the last generation versions of their products.  In fact, I would suspect the newest versions have slightly less output below 30Hz than the company's respective predecessor models. 
Let's examine the published specs from Axiom's website to get a better understanding.
| | | | | |
| --- | --- | --- | --- | --- |
| | EP500v1 | EP500V4 | EP600v1 | EP600v4 |
| MSRP: | $1,150 | $1,370 | $1,662 | $1,830 |
| Dimensions | 19.5"x 15"x19.5" | 21"x14.75"x17" | 45.5"x15"x17" | 33.5"x14.75"x18" |
|  Power |  500 watts |  500 watts |  600 watts |  600 watts |
| Bass Alignment | Ported | Sealed | Ported | Sealed |
| Max SPL | 109dB | 108dB | 111dB | 109dB |
| Bassaholic Rating | Medium | Medium | Medium? | Medium? |
 Axiom Subwoofer Comparison

As you can see Rev 4 subwoofers from Axiom offer less cabinet volume (8% less for the EP500v4 compared to the EP500v1 and a whopping 30% less for the EP600v4 vs the EP600v1).  Ironically despite the massive size of the original EP600 it wasn't capable of delivering anything larger than an Audioholics Medium size Bassaholic rating.  I believe this was because of the overly aggressive limiter, brickwall filter and insufficient motor structure of the Axiom driver.  In reality, all things being equal it's probably a good move on Axiom's part to reduce the cabinet size of the EP600 in this case.  What is puzzling however is that Axiom has increased the prices of these products despite less specified performance -1dB for EP500v4 and -2dB for the EP600v4.  This is especially true since the dimensional volume and weight of their latest products are also significantly less.  One would think as a result the prices should have decreased NOT increased since at the very minimum the new products reduced size and weight offers a decrease in shipping costs.
Today there are so many incredible value subwoofers from ID brands such as the HSU VTF-15Hmkii which meets our Extreme Bassaholic room size rating and only costs $899 + shipping or an SVS PB-2000 subwoofer that meets our Large Bassaholic room size  rating for only $799 shipped.
Given these facts, it becomes hard to recommend the latest subwoofers from Axiom Audio and even more difficult to apply the pull quote from my original review 12+ years ago.  Though with their excellent customer service and company  longevity, we are sure they can retain their most loyal customer base of happy Axiom owners.
Unless otherwise indicated, this is a preview article for the featured product. A formal review may or may not follow in the future.