Joel Foust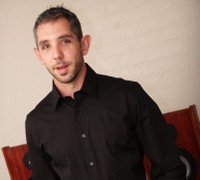 Starting at the young age of 10 years old, Joel Foust was the envy of the kids in the neighborhood with a full blow rack mount Scott stereo system in his room. As he moved from mowing lawns and changing tires into a real job, the audio enthusiasm grew with the paychecks. Working through an electrical engineering degree at the University of South Florida, Joel has maintained a position as the quality control manager for a telecommunications firm for nearly a decade. In this role, he has successfully managed projects resulting in multiple product hardware, software and security certifications through stringent Department of Defense laboratories.

Joel is extremely interested in professionally designing loudspeakers and has designed several active and passive do-it-yourself loudspeaker projects. He has completed research on the application of digital signal processing techniques to loudspeaker design problems and hopes to continue this research as his education progresses.

Interested in live sound, Joel currently serves at his large church running front of house sound. Introduced to the audio problems inherent in a large venue, he has taken a special interest in analyzing and applying methods to correct acoustics in large spaces.

Joel's Commitment to Audioholics
Joel's experience in quality control, product certifications and do-it-yourself loudspeaker design bode well for the consistent application and development of in-depth loudspeaker testing. Joel is committed to providing accurate results that are comparable for each loudspeaker tested.


Follow me on Social Media
Latest content created by Joel Foust