Klipsch Reference RP-1600SW 16" Subwoofer Review
Klipsch Reference RP-1600SW 16" Subwoofer Review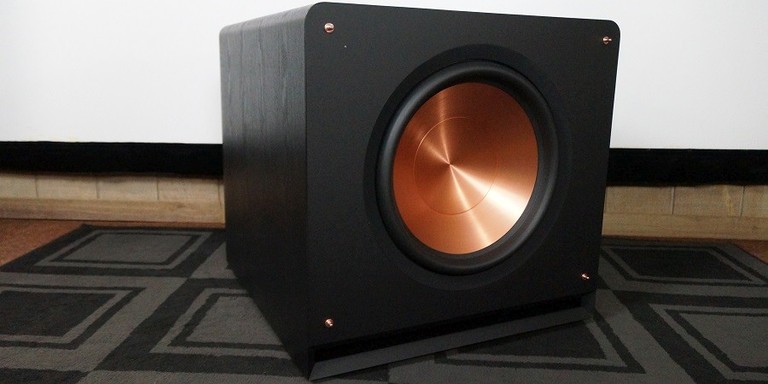 Klipsch Reference Premiere RP-1600SW Subwoofer
Power output: 800W RMS / 1600W Peak
Frequency response: 14.5Hz - 175Hz +/- 3dB
Box design: Bass Reflex via Front-Firing Aerofoil Slot Port
Amplifier: Class D with Analog Preamp Stage
Woofer: 16" Ultra Long Throw Cerametallic
Inputs: Dual RCA/LFE Line In, WA-2 Wireless Port
Phase switch: 0/180 degrees
Warranty: 5-years
Size (HxWxD): 23.39" x 23.50" x 27.35"
Weight: 110.9 lbs (50.3 kg)
Pros
Extremely wide dynamic range
Very good low-frequency extension to 16Hz
Above-average time-domain performance
Good looking for a large sub
5-year warranty
Cons
Big and heavy
Can get chuffy below 20Hz
No-frills amp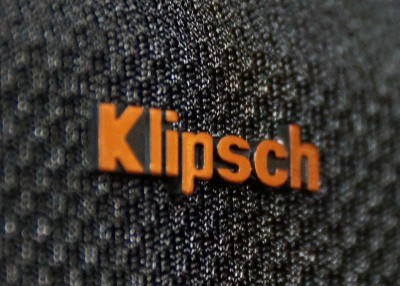 It is no accident that Klipsch has been one of America's major loudspeaker manufacturers for many decades now. They have been a consistent presence in the home audio space since the 1940s, and they have lasted so long by making stuff that people enjoy. Klipsch has been one of the few major loudspeaker companies that have made some reasonably high-performing subs for home audio instead of many of the lackluster designs from other loudspeaker manufacturers who only phone in subs as an over-priced afterthought (think any company that makes tower speakers but then only makes 8" or 10" subs for the same series; in other words, subs that wouldn't add much bass extension to the loudspeakers they are supposed to support). For example, Klipsch was one of the first companies to offer THX-certified Ultra subs for home audio systems. We found the last sub (R-121SW) we reviewed from them to be competent although not as competitively priced as it should have been. Today, we look at a sub that few other major loudspeaker manufacturers would dare launch: a 110 lbs. ported behemoth with a 16" cone powered by an 800-watt amplifier. It's a big sub, and Klipsch is the only loudspeaker-centric audio manufacturer that has such a beast available. Most other audio manufacturers with such huge subs are niche e-tailers or subwoofer-centric companies such as SVS, but you generally don't see such large subs on the floors of electronics chain stores. Until now.
Klipsch RP-1600SW 16" Subwoofer Review Discussion
Appearance
Needless to say, the RP-1600SW is a large subwoofer, and it won't be easily hidden, so its appearance will matter. Klipsch has given it a tasteful and restrained appearance so it shouldn't stand out too badly in a normal room despite its size. As with most other subs, it is basically a big black box. It has about a 23" height and width, but it does extend a bit more out in depth at 27". I have dealt with larger subs, but it is still a big one. It has an ebony vinyl finish that helps it fit in with furniture, and its rounded edges go a long way toward softening its appearance. For those who want it to have a more subdued appearance, the grille hides the driver pretty well as well as giving it a bit more curvature in front. However, once the grille is removed, it becomes far more conspicuous, courtesy of Klipsch's unique metallic copper cone.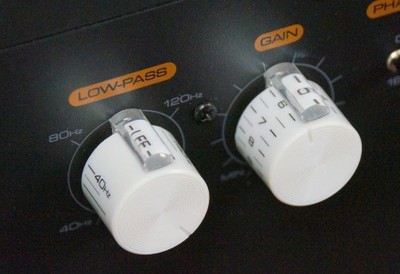 Klipsch's trademarked cone style is on full display in the RP-1600SW sans grille, and it is certainly unmissable for any visitors or household occupants. If boldly placed, it will certainly become the subject of conversation. In addition to the cone, Klipsch also uses copper-looking grille pegs (actually made from steel) on the front baffle. Usually, manufacturers try to soft-pedal grille attachment points, but Klipsch has decided to accentuate them with copper so that they complement the cone. The front baffle also has a status LED in the upper left corner that indicates the operational state of the sub. One other aesthetic aspect worth mentioning is the rear volume and low-pass filter knobs, which have a unique retro styling as though they were taken from radios from the 1940s. As far as large subs go, the RP-1600SW doesn't look bad, and Klipsch has done a good job of allowing buyers to either mute the sub's looks with the grille or letting its traditional Klipsch styling blaze freely for the world to see. 
Design Analysis
While the RP-1600SW is largely going for brute force for its performance gains, it does take a few design paths off the beaten track to reach its destination. Let's start the discussion of its design by talking about the driver. It uses a 16" driver, but that diameter is measured from the frame edges rather than mid-surround or cone edge. Nonetheless, it is a large driver. The cone is made from anodized aluminum that was likely dyed its particular copper shade during the anodization process. Aluminum is a light but stiff material, but Klipsch might have increased the sensitivity of the driver more by using pulp fiber, carbon fiber, or treated paper, all of which are lighter than aluminum. However, aluminum is very durable, and its extra weight can work to its advantage by lowering the driver's resonant frequency thereby making it more efficient in deep bass. It can also act as a heatsink for the voice coil and former, thereby lessening thermal compression. The cone is attached to the frame by way of a beefy half-roll rubber surround which should allow for plenty of excursion. The basket is a thick stamped steel design that bulges out where the spider attaches to the former to give plenty of room for a large spider.
The motor is a massive one with triple-stacked magnet slugs that measure 2 1/2" tall with a 7" diameter. While that is impressive, the important value is the amount of flux that it produces within the gap which isn't known to us, although we can safely assume it will be a lot. The motor is vented through the pole piece as well as under the spider. Klipsch uses two spiders to hold the former in place, and that will help restrict travel in one plane of motion as well as make it more difficult to knock the former out of alignment. Within the motor is a 2 3/4" diameter voice coil made from aluminum. Most coils are made from copper or copper-clad aluminum because of their extra conductivity, but solid aluminum is still very conductive while being significantly lighter than copper. If the coil were made from copper, it would end up being significantly heavier than an aluminum coil in order to handle all of the wattage that is required, and the extra weight would reduce the driver's sensitivity.
The driver is powered by an 800-watt RMS class-D amplifier which is a hefty unit with some large capacitors. There is a chunky heatsink on the backplate to help with cooling. Even though class-D is very efficient and runs cool relative to class-AB, 800-watts RMS is a lot and will still produce heat, so the heatsink will come in handy. The amp controls are fairly basic: gain knob, low-pass filter knob (40Hz to 160Hz), 0-180 degree phase switch, and an on/auto-on/off switch. Connectivity is also fairly basic with just a pair of RCA inputs (one of which is an LFE connection), although there is a port for Klipsch's WA-2 wireless subwoofer signal kit (an optional accessory at $199).
The enclosure is a hefty affair with 3/4" thick side panels and a 1 1/2" thick front baffle. There are two window-pane braces within the enclosure, and one of them is used to support the driver motor. Also helping the enclosure rigidity is the thick slot port panel that runs the width of the sub. The slot port is flared on both ends to mitigate turbulent airflow, and Klipsch calls this design the 'Aerofoil' slot port. There is some polyfill-type stuffing lining the interior walls of the sub, although I wouldn't think enough to make a difference. The feet are some elongated rubber bumpers that look like they would be sufficient to damp cabinet vibrations from transmitting to the floor. They look like they would work better than the usual rubber cones, and more manufacturers should look at this type of design for heavier subwoofers. The grille that Klipsch provides for the RP-1600SW is a heavy-duty MDF piece that extruded a circular space forward in order to give the cone room to move. Typically, grilles have pegs that go into grille guides mounted on the front baffle, but Klipsch has reversed that here and uses grille guides in the grille itself with pegs on the front baffle. As was mentioned before, I think this was an aesthetic choice so that the copper grille would have other copper elements to complement it on the front baffle.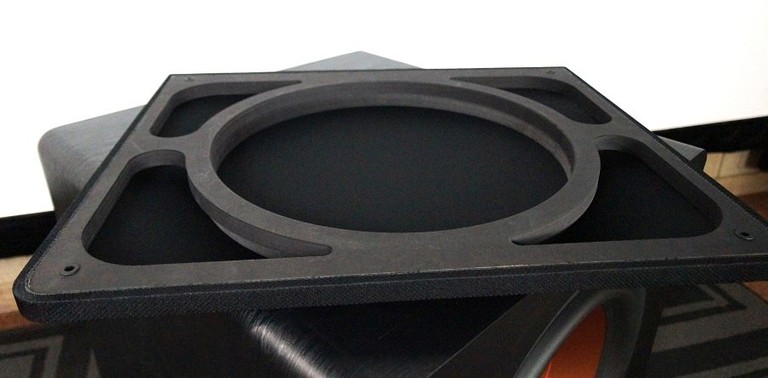 There is not a whole lot else to discuss about the design from a visual inspection since many of the important parameters such as DSP programming and T/S values can't be seen from a glance. The most important characteristic of the RP-1600SW is how it sounds, so let's now take it out for a spin to see what it can do…
Listening Sessions
The best placement for a single sub in my room gives me a relatively flat response for an un-EQ'd single subwoofer, with a window of +/- 4 dB from 25 Hz to 100 Hz with no broad dips in important ranges. This location trades low-end room gain for a relatively flat response, a worthwhile trade for my tastes. The receiver used was a Marantz AV7705. The crossover was set to 80Hz at the receiver and the sub's LFE connection was used. The speakers used were some PreSonus Eris E8 XTs.
As always, I will note here that since room acoustics have a huge effect on low frequencies, the way these subwoofers sound in my room at my listening position is not necessarily going to be the way they sound anywhere else for anyone else, so readers would do well to keep that in mind, and not just for this subwoofer in this review but for any subwoofer in any review.
Music Listening
As always, I listened to a pipe organ album with significant deep bass, since the pipe organ is one of the few acoustic instruments that can produce deep bass in meaningful quantities. Towards this end, I picked "Opus Bach, Vol. 2." I listened to Vol. 1 in my review for the JBL HDI-1200p subwoofer, and so I decided to continue on with the journey with organist Peter Kofler now that Vol. 2 has been released. These wonderful performances of Bach's solo organ works are nothing less than a pleasure to listen to, and the Rieger Organ in the Jesuit Church of St. Micheals in Munich produces a gorgeous sound. The sound is captured by an intricate microphone array that was intended to be reproduced on a 10.1 Auro3D system, but I was only listening to a stereo master and did not have access to the Auro3D edition. Nonetheless, the version I streamed from Qobuz in high-resolution still sounded beautiful, and the bass is largely monophonic anyway, so this was more than good enough for a subwoofer review.  
Most of the tracks on this album did not lay hard into heavy bass, but many of them did dive into subwoofer-band frequencies, and the RP-1600SW was able to give the sound a convincing low-frequency foundation while keeping an even keel with the main speakers. Of course, a lot of that has to do with calibration, but the subwoofer needs to have a predictable sound to make this happen. The RP-1600SW gave me no surprises which, in this case, is a good thing. There are tracks that did bring some serious bass such as BWV 598, "Pedal-Exercitium," and the sub had no trouble relaying the size and power of the Rieger Organ for those instances. But largely, a lighter touch was called for, such as the subtle low-frequency decay of the church acoustics in the lower notes which was an audible detail not lost on the RP-1600SW. Tracks with complex strands of bass where the harmonies of multiple voices could touch lower pitches were easily discernible on the sub, an example being track 30, "Prelude." The massive bass chords of BWV 552 were given a terrific pitch definition by the system, and the progression was made easy to track and appreciate. I wasn't able to listen to the entire six-hour album in a single sitting, but each time I returned to continue through these tracks was a pleasure, and the RP-1600SW was a key component in making this happen.
One sound mix that I remember doing some interesting things with bass was the score for the 2020 science fiction film "Tenet" by Ludwig Goransson. Goransson is a highly sought-after composer who created the scores for the "Mandalorian" TV series, the "Black Panther" film series, as well as the "Creed" film series, among others. The music from "Tenet" weaved in synthesizer bass with orchestral bass along with some bass guitar, so it was a score that kept the subwoofer busy. I decided to listen to the music on its own without the accompanying movie and its notoriously muffled dialogue.   
The RP-1600SW renders textured sounds with precision.
The first track served as a fairly intense warm-up for the RP-1600SW, with some pounding kettle drums followed by a high-tempo sequence of low-pitched electronic beats, all overlaid by a distorted bass guitar. It was a lot for the sub to chew on, but the RP-1600SW did an admirable job of keeping these elements separate and distinguishable. Track 3, "Meeting Neil," had electronic bass drums riding on top of the bassline attacks, and it culminated in an accelerating staccato. This was a good track to demonstrate the quick attack and release of the sub, and the RP-1600SW executed it commendably. Track 6, "Freeport," opened with a hint of deep bass that I could easily see higher-tuned subs or floor-standing speakers miss entirely, but it was a well-defined presence as reproduced by the RP-1600SW. The following track, "747," mixed a clean electronic bassline with bowed double bass playing on top of low-pitched trombones, and again, all of these layers of low-frequency sound were effortlessly sorted by the Klipsch sub. Successive tracks had similarly elaborate mixtures of low-frequency sounds, and they were all played cleanly and clearly by the RP-1600SW. Much like the movie, the "Tenet" soundtrack is an unusual and exciting work, but highly competent bass reproduction is needed to express its full potential, and the Klipsch RP-1600SW proved itself to be easily up to the task in my listening.  
For something with lower-key bass, I listened to "Spheres" by Kyle Dixon and Micheal Stein. This music was also a score, and it originally accompanied a documentary made in virtual reality for the Oculus Rift. Dixon and Stein are best known for creating the memorable score for Netflix's "Stranger Things," but the score for "Spheres" is not at all like the synthwave-style music they are known for. Instead, "Spheres" is more like planetarium-style ambient music which is no accident since it was intended to go along with a space documentary. There is a variety of bass sounds in this album, but it is not blatant, blaring bass but rather understated. It stands as a good test of a subwoofer's ability to deal in subtlety and nuance.
The first track, "Accretion Disk," starts with a low-key substratal drone and then segues into a squelchy, highly textured bass that I would assume denotes the swirling chaos of superheated matter in an actual accretion disc. The RP-1600SW renders these textured sounds with precision. Track 4, "In the Dark," dips into some glassy plunderphonics as though a set of bells had been pitch-shifted to one-tenth their normal frequency, and the sub gave them an utterly cavernous sensation. Track 7, "Cosmic Microwave Background," uses a near-infrasonic rumble as a backdrop for foreground atmospherics, which is an appropriate choice since the all-surrounding energy of the track's title has redshifted down to 2.7 degrees kelvin since the birth of the universe. The low-frequency rumble was reproduced with authority by the Klipsch subwoofer and imparted the cosmic scale of the music's subject matter. Further subwoofer muscle was needed in track 11, "Black Holes Collide," which, as would be imagined from the title, dives into deep bass with exuberance, and the RP-1600SW matches the dynamism required by the track without any hint of distress. The story is the same for the remaining tracks, with the RP-1600SW seamlessly balancing subtlety and strength, as one would hope for a sub of its price point. Listening to this album was a joy but also frustrating since it made me very curious to see the VR documentary it scores, although I don't have the correct virtual reality gear to watch it. On the other hand, no VR headset audio could recreate the low-frequency sound as convincingly as the RP-1600SW, so at least I have that experience!
the RP-1600SW seamlessly balancing subtlety and strength.
For something that uses tons of bass unashamedly, I loaded up Koan Sound's "Silk Wave" EP, courtesy of Qobuz. This is electronic music that banks heavily on bass, and it does so in creative rhythms in its basslines and percussion. While it is danceable music, it is not just mindless dance music, and it finds fun and interesting melodies and arrangements to be listened to for its own sake. Taken to louder levels, the heavy bass here would stand as a challenge to any subwoofer; how well would the RP-1600SW stand up to that challenge?
I had a feeling that this sub would be hitting pretty hard on this type of music, and that is what it did. The bassline from the first track onward gave my seat a palpable buzz at a high volume. Likewise, the thump of the kick drums could be felt in my chair as well as my chest, so the sub gave these tracks a physical dimension as well as an audible one. Of special note is the hard-hitting bassline of track four overlaid with the low-frequency synth stabs making it an especially rich tune for subwoofers to chew on. On the RP-1600SW, it pummeled my body and felt like it was only being held back by the volume level that I set it at. This ended up being one of those subs that found my own limits before I found the sub's limits. I have a pet bird on the upper floor of my household that I didn't want to scare to death, and I felt that the RP-1600SW just might have the capability to do that, so I decided not to try to reach the limits of this sub in my own home. Listening to this album on this sub showed me that anyone looking for a sub for house parties and head-banging certainly has found one here.  
Movie Watching
I hadn't yet seen "Top Gun: Maverick," but I figured that having Klipsch's 16" flagship sub in house would be a great time to watch this surprise success now that it has arrived on MAX's streaming service. A movie about fighter jets should be chock full of low-frequency mayhem, and I had no doubt it would be a subwoofer-scorcher. As much bass as the action and effects would bring, the music score also promised more than its fair share of bass from being composed by artists all of which are known for their use of bass: Hans Zimmer, Harold Faltermeyer, and Lady Gaga. A musical line-up like that in a movie about jet planes should be a serious test of the dynamic range of any subwoofer. 
the RP-1600SW reproduced all of the low-frequency mayhem magnificently.
The movie delivered its promise of thunderous bass, and the RP-1600SW delivered on its promise to do justice to that bass. Jet planes roared across the screen and were given a visceral feel thanks to the potent low-frequency output of the sub which seemed to have an endless reservoir of headroom. While the sonic experience doesn't really approach that of real-life jet planes, it was a perfectly acceptable substitute seeing as close proximity to real jets would cause permanent hearing damage in short order (one of the film's many lapses in reality is watching the characters hold conversations on a flight deck with live fighter jet engines in the background). Explosions thumped with a chest-punching force. The music score also added to the extensive use of LFE, as would be expected, with Zimmer's resounding orchestral work that is typically heavy in kettle drums and low-pitched strings. Faltermeyer's iconic main theme gets a rework with heavier bass than the original, and Lady Gaga's contribution is a rock ballad that uses plenty of bass to underscore the drama of her vocals. The RP-1600SW was adept at keeping the bass from the music distinct from the low-frequency action, and there was never any blurring of the two despite the abundance of bass in both. I was never a huge fan of the original "Top Gun," and I have to say that I enjoyed this sequel significantly more, mainly due to the increased and improved fighter jet scenes over the original. The RP-1600SW was certainly a crucial ingredient in bringing these fighter jets to sonorous life in my home theater room, and this movie greatly benefited from the high-performance bass that I had on tap.
For a very different film-going experience, I decided to watch "Evil Dead Rise," also streaming from MAX. I have been a long-time fan of the "Evil Dead" series and had high hopes for this installment, which takes the series in a darker and more serious direction much like the brutal and terrific 2013 remake. A hardcore horror movie such as this ought to have bountiful bass, and although I hadn't yet seen it, I guessed it would be a great opportunity for the sub to stretch its legs, so I cranked up the volume and strapped myself in for what promised to be a pretty rough ride…
"Evil Dead Rise" turned out to be exactly the kind of insanity that I was hoping for, and the RP-1600SW reproduced all of the low-frequency mayhem magnificently. We get our first taste of heavy bass when an earthquake strikes the setting, an apartment building, and cracks the foundation of the underground parking garage. The subwoofer gave the subterranean rumble of the quake a realism that increased the mounting tension. More deep bass was on display when one of the characters decide to foolishly play an old vinyl record that was packed along with a copy of the infamous "Necronomicon." The recorded incantations started to take on a demonic quality and dropped in pitch until the recitation voice became a gutteral growl. The intensity of the scene was greatly heightened by the RP-1600SW's wide dynamic range. Many other scenes of carnage were also made all the more convincing by the nearly unlimited low-frequency headroom it offered. The orchestral music score by Stephen McKeon was also helped by the sub when the kettle drums and bass strings kicked in, which was a frequent occurrence in a movie with this much action. "Evil Dead Rise" was a ferocious ride as movies go, and it certainly wouldn't be to everyone's taste. But those who enjoy this type of entertainment really ought to watch it with a sub as potent as the RP-1600SW.