2021 Audioholics Christmas Gift Guide
2021 Audioholics Christmas Gift Guide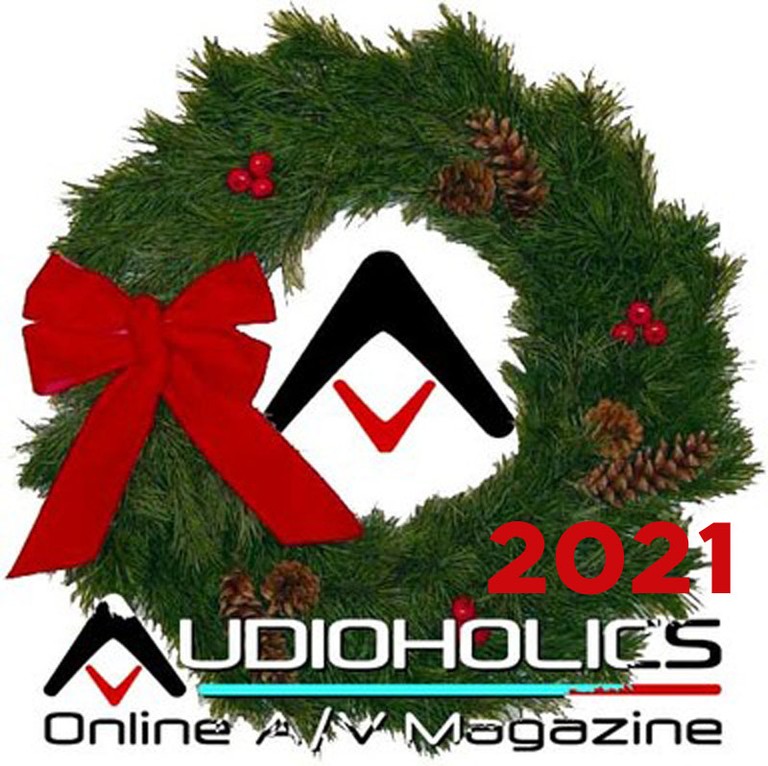 Audioholics 2021 Gift Guide
We were all happy to put 2020 COVID-19 madness behind us this year only to be faced with a supply chain issues making it difficult to purchase electronics either due to unavailability or resultant price increases. With that said, here are some great holiday gift ideas to help bring you and your audiophile loved ones Christmas cheer. The goal is to build a kick ass home theater system for around $4k to enjoy all of the latest streaming shows like Squid Game, or your favorite movies.
At $499 the Fluance RT85 turntable is touted to be a great bargain with amazing looks and a platform punching above its price point as we found in our detailed review. This year if you want to give the gift of Vinyl to your loved one, they will want to listen to it on this very affordable, great sounding Fluance Turntable.

Note: no inflation supply chain issue on the price of this product. It costs the same as the day we reviewed it and it's in stock.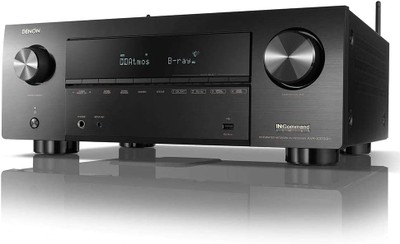 MSRP: $1,500 | Buy Now

2021 has been the year of streaming the latest movies in your home while also currently in the local cineplex. Who would have thought we'd ever see the day? This is the perfect time to revamp your theater system with a brand new 9.2CH Atmos/DTS:X Denon AVR-X3700h AV receiver. With 105wpc x 9 built in amplification, you can use the internal amps to power a 9CH speaker configuration or add a separate 2CH amp to power your main Left/Right channels and run a full 11CH surround system. Imagine the possibilities here for a full fledged 5.2.4 or 7.2.4 immersive surround speaker set up. Watch the latest James Bond movie or Dune in all it's glory with 8K HDMI support for future gaming and Audyssey MultEQ editor capable for customizing your sound.
Deals starting at $449 (free shipping)
After upgrading your AVR, you're going to need a pair of subwoofers to extract all of that deep spine tingling bass in your favorite movies.
Black Friday is hitting hard! For the first time ever, the legendary SVS 1000 and 2000 Series subwoofers are both available at the lowest prices available, starting right now! The most popular subwoofers in SVS history, acclaimed SB-1000 ($449.99) and SB-2000 ($499.99) sealed cabinet models and PB-1000 ($499.99) and PB-2000 ($699.99) ported cabinet models are now available for a seismic Black Friday deal, but only while supplies last!

Go Dual Subwoofers and Save an Extra 5%
Black Friday shoppers can also receive an extra 5% off when they go dual with any SVS 1000 or 2000 Series subwoofers. Just use the discount code "GoDual21" when checking out to unleash the ultimate bass experience at a groundbreaking value!
Every SVS product is backed by a 5-year Unconditional Warranty, 45-Day In-home Trial, Fast & Free Shipping & Returns, lifetime Sound Experts support and all the guarantees of the SVS Customer Bill of Rights.
Customers can shop with confidence knowing they're getting reference quality SVS speakers and subwoofers with world-class support to match. Move quickly though, limited inventory means the deals always sell out fast!


Monoprice Encore Speakers
MSRP: $179/ea (B6), $249/ea (C6) $399/ea (T6) | Buy Now
Monoprice is taking no prisoners with their new Encore series loudspeakers. These look to have some serious engineering chops from the waveguides on the 25mm soft dome tweeters to their hefty 6.5" long fiber pulp Cone with NBR Surround woofers. The Encore towers weigh a hefty 50lbs each with reported bass extension down to 37Hz for only $399/ea. That's a lot of speaker for such little money.  Pair it with their dedicated C6 center channel for only $249 and a pair of their T6 bookshelf speakers for $179/ea and you've got a 5CH high performance speaker system for under $1500!
Definitive
Dt Series DT6.5R

Atmos In-Ceiling Speakers

We put in some Definitive Technology in-ceiling speakers in our patio and garage areas in the new AH Smarthome and were blown away by their performance. You're gonna love adding these as height channels for your new 5.2.4 or 7.2.2 speaker system featuring the Monoprice Encore speakers and dual SVS Subwoofers. What a great time to be an audiophile to get this level of performance for such a reasonable cost.
Roku Ultra 4K HD Streaming Box
If you want a top quality streaming box to handle all of your favorite streaming services like Hulu, Netflix, Disney+. HBO Max and more, you're gonna want to get a Roku 4K HD streaming box. We use this in the AH Smarthome with great success. The picture is absolutely stunning and the box is very responsive with very low incidents of downtime or rebooting required to get things working again. We recommend an ethernet connection for best quality. Make sure you take the time to set up the device to pass 4K and Dolby Atmos to get the most out of your system.
Squid Game Cookie Cutter Mold Kit Set
What better snack can you have than the Korean Dalgona sugar sponge candy while watching Squid Game? Challenge your friends to a death match to see who has the patience and dexterity to cut out the molds without breaking the shapes. Can you handle the umbrella? NO cheating.
2021 Audioholics Christmas Gift Guide Youtube Discussion

Merry Christmas from Audioholics
We made it through another turbulent year and we should all take the time to be thankful and mindful of what we have. We hope you'll find the products in this gift guide to enhance your enjoyment of your favorite streaming programs in the comfort of your home.
We are honored to continue sharing this passion with you every year in hopes that guiding you towards informed purchasing decisions brings you countless hours of quality entertainment from class-leading products for many years to come. In closing, we sincerely hope everyone has a great holiday season enjoying the spirit of Christmas surrounded (pun intended) by family and friends. In the end, how we spend precious time with those we cherish is what it's all about.
Feel free to tell us which items on this list have your interest or if you are contemplating others in the related forum thread below.
*For your convenience, we've included a link to Amazon.com to buy this product. As an Amazon Associate, Audioholics.com benefits from qualifying purchases.
Confused about what AV Gear to buy or how to set it up? Join our Exclusive Audioholics E-Book Membership Program!
Recent Forum Posts:
BMXTRIX posts on November 29, 2021 11:32
…send the link to all family members…

Christmas Day: Why did I get 9 sets of Squid Game cookie cutters?

My family sucks.
Pogre posts on November 27, 2021 08:10
paulgyro, post: 1520004, member: 92131
Silly me, Ascend publishes a bunch themselves. What do you think of their Sierra-2 vs Sierra-2EX? 2EX worth the extra money?

I haven't heard the EX, but the S2 got me to sell off my SVS Ultras and go with Ascend Acoustics for my 5.1 system.
gene posts on November 27, 2021 04:17
CK2Drh8Hk7Q
paulgyro posts on November 27, 2021 01:15
paulgyro, post: 1519999, member: 92131
Do you know of any measurements on this speaker available online?

Silly me, Ascend publishes a bunch themselves. What do you think of their Sierra-2 vs Sierra-2EX? 2EX worth the extra money?
paulgyro posts on November 27, 2021 00:23
Post Reply