2020 Audioholics Christmas Gift Guide
2020 Audioholics Christmas Gift Guide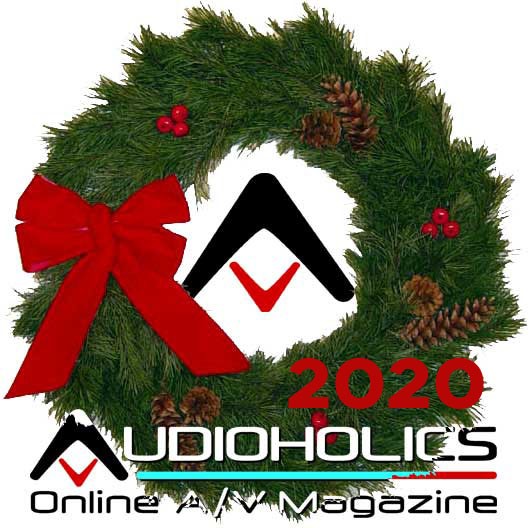 Audioholics 2020 Gift Guide
2020 is the year we'd all like to put behind us as quickly as possible but it is our hopes that this Christmas Gift Guide brings some holiday cheer to end on a high note. We selected an assortment of products ranging from wireless speakers and noise cancelling headphones, subwoofers, AV receivers and accessories to keep you busy during the COVID-19 lockdown.
Infinity Orb Levitating Bluetooth Speaker
Wanna add a cool factor to your office or make the wife and kids happy and not feeling left out of this Christmas electronics extravaganza? The Orb Magnetic Levitating Speaker will do the trick. With not only an engaging changing LED Display, but a 360-degree music rotation and hand free controls, it can make your family engage and not stop the "music." Armed with Bluetooth 4.0, it can connect with any Bluetooth engaging device, including your smart phone so you don't miss a call while jamming out for up to 8 hours. The Infinity Orb works with Echo and Google Home.
Infinity Orb Levitating Bluetooth Speaker (left pic); Rocksteady Stadium Portable Bluetooth Speaker (right)
Rocksteady Stadium Portable Bluetooth Speaker
MSRP:: $149.99 for 1, $274.99 for 2, and $499.99 for 4 | Review | Buy Now
With unparalleled sound quality and an easy-to-use interface, Rocksteady Stadium is setting a new standard for portable Bluetooth speakers. Immerse yourself in an all-around listening experience and hear your favorite songs and artists like never before.  In Stadium Mode, you can connect unlimited Rocksteady Stadium speakers within range, allowing you to transform your space into a fully immersive listening environment.
Arylic A50 Wireless Streaming Amplifier
MSRP: $169 | Review | Buy Now
If you're looking for whole-home audio, but you already love the existing speakers you already own, you might want to check out the new streaming options from Arylic Audio. Arylic offers three models including a compact preamp (S10 and S50Pro) and A50 streaming power amplifier to help turn the products you already own into a whole-home audio system capable of streaming your favorite music sources.
Bowers & Wilkins PX7 Carbon Edition Wireless Noise Cancelling Headphones
If you want that signature Bowers and Wilkins sound from their best box speakers in your own headspace, look no further than the PX7 noise-canceling headphones. The PX7 utilizes 43.6mm drivers which are the largest in their current headphone collection. Bowers & Wilkins claims these headphones were developed and tuned by the same engineers behind their 800 Series Diamond loudspeakers found in Abbey Road Studios. Active noise canceling is a welcome addition for those that want to tune out the busy world around them and just get enveloped in audiophile sound for up to 30 hours for a single charge.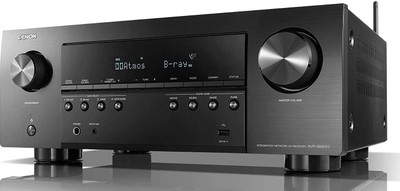 Denon AVR-S960H 7.1CH AV Receiver
Denon AVR-S960H 7.1 CH 8K AV Receiver

MSRP: $650 | Preview | Buy Now
Denon is one of the first to market on 8K Ready AV receivers. The AVR-S960 sports 90wpc x 7 amplification, their proprietary HEOS music management system, full voice control through Alexa and the latest HD Dolby Atmos and DTS:X surround Codecs. The AVR-S960H comes with Audyssey MultiEQ for room correction and the Audyssey MultEQ Editor app is available for purchase for those who want more customization options.
Focal 300 ICW6 In-Ceiling Audiophile Speakers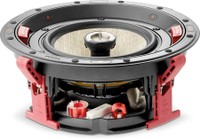 Do you want the legendary Focal sound minus the clutter of box speakers? The Focal 300 ICW6 is an in-wall/in-ceiling loudspeaker which blends in perfectly with your décor. It has been specifically designed to faithfully reproduce your favorite music in stereo as well as films in surround sound. Thanks to the natural and well-defined mid-range of these loudspeakers, they really enhance the voice of singers and film dialogues. This 2-way coaxial loudspeaker is composed of a 6½" (16,5cm) woofer with a Flax cone and an aluminum/magnesium alloy inverted dome tweeter. Focal's exclusive Flax technology, based on a flax-based eco-textile, is worthy of the famous W cones used in the Utopia, Sopra and Electra lines. The rigidity and lightness of these cones provide a sound with remarkable neutrality and definition. Thanks to two adjustable settings, the tweeter can be perfectly adjusted to the room's acoustics. One feature that really makes this speaker stand apart from the competition is its toolless design thanks to their patented EQI system (Easy Quick Install). We will be utilizing these speakers in several locations of the Audioholics SmartHome so stay tuned for more coverage.
Black Friday SVS 2000 Series Subwoofer Deal!
MSRP: $700 (SB-2000), $800 (PB-2000)  | Review | Buy Now for $200 off!
Black Friday is hitting hard! For the first time ever, the legendary SVS 2000 Series subwoofers are available at $200 off, the lowest price they've ever been,. The most popular subwoofers in SVS history, acclaimed SB-2000 sealed cabinet models and PB-2000 ported cabinet models are now available for a seismic Black Friday deal, but only while supplies last!
Factory Sealed and Newly Manufactured
12-inch High Excursion SVS Driver
 500 Watts RMS, 1,100 Watts Peak Dynamic Power Sledge STA 500D Amplifier
 Fast & Free Shipping
Handsome Black Ash Finish
 Industry Best 5-Year Unconditional Warranty
Extremely Limited Supply! After the Last SB-2000 and PB-2000 is Sold, this Deal is Over. BUY NOW!

Baby Yoda Plush Toy
MSRP: $25.99 | Buy Now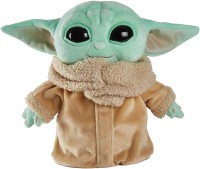 You want this, don't you? Of course you do. Baby Yoda is the cutest and bestest thing to come to Star Wars since Disney took the keys from George Lucas. Vince Vaughn was right many years ago when he told Mandalorian Director Jon Favreau "you're money and you don't even know it" in the movie Swingers. The Mandalorian is arguably a good enough reason for any Star Wars fan to have a Disney+ subscription even if they don't watch anything else on that streaming app.  Baby Yoda is 8 inches of squeezable goodness that you'll want by your side each week while you watch him weave his way out of trouble with his protector Mando. This is the Audioholics must have item that should be under everyone's tree this year.
Merry Christmas From Audioholics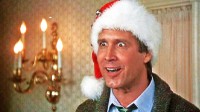 Although 2020 is likely the year Doc Brown from Back to the Future has blocked out of visiting in his time traveling DeLorean, we still have much to be thankful for.  I'd like to start by thanking our readers, patrons all all of those that supported me while I was dealing with COVID-19 for their support and encouragement to keep us doing what we love. This is the time of year when everyone should take a few minutes and be thankful for everything they've got, especially their loved ones. Embrace your friends and loved ones and cherish them regardless of political party affiliation or whether their views on the "best" audio gear differs from yours. Audio, although a passion of ours, is a luxury item we're all fortunate enough to be able to indulge in. We enjoy sharing this passion in hopes that guiding you towards informed purchasing decisions brings you countless hours of quality entertainment from class-leading products for many years to come. In closing, we sincerely hope everyone has a great holiday season enjoying the spirit of Christmas surrounded (no pun intended) by family and friends.  In the end, that's all that really matters.
Feel free to tell us which items on this list have your interest or if you are contemplating others in the related forum thread below.
Confused about what AV Gear to buy or how to set it up? Join our Exclusive Audioholics E-Book Membership Program!