Configuring Bass Management for DVD-Audio
Configuring Bass Management for DVD-Audio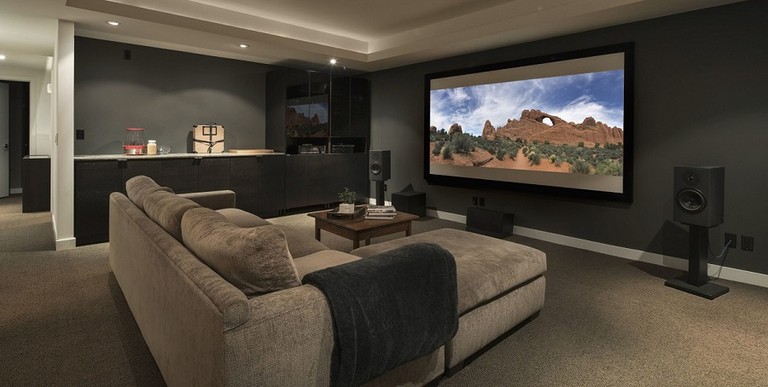 Q: I have two questions about my Yamaha C920 DVD player and Yamaha RX-V530 receiver. They are connected via 6-channel analog for DVD-A. They are also connected via digital optical fiber. I just added the C920, a DVD-A capable player. Previously I had a DVD player not capable of DVD-A.

Here are the two questions:
Bass management: should I use the DVD player's or the receiver's controls to choose large/small/LFE output, etc.?
Speaker delay: same question as above -- use the DVD player's or the receiver's controls?
I can see that the receiver's relative speaker level controls are effective when the input is 6-channel analog but I suspect that speaker delay must be done in the digital domain (i.e. the DVD player when playing DVD-A). I am not sure where LFE bass management and large/small speaker choices take effect. (Are these strictly analog?)

I want to avoid "doubling up" on these. E.g. I don't want to add speaker delays twice nor add an extra cross-over or low-pass filter.

I am surprised that Yamaha gives no specific advice on how to interconnect two of its own components. Perhaps If I bought them together as a "Theater in a box" there would be better instructions.
Audioholics: First off, let's clarify a few basics.
Digital Connection, via toslink or coax, between your DVD-A Player and Receiver is used primarily for allowing your Receiver to decode DVD-V DD / DTS Soundtracks or for listening to DTS and/or normal CDs using the DACs in your Receiver.

Six (6) Channel Analog Connection is used for high resolution formats such as DVD-Audio or SACD.
Unfortunately, neither your Yamaha C920 DVD-A Changer nor your Yamaha RX-V530 HT Receiver apply digital delay compensation or bass management out of their analog outputs/inputs, respectively, for DVD-Audio. So the answer is, neither units will provide bass management or digital delay compensation for DVD-Audio.
Some Receivers do offer bass management and/or digital delay compensation on their analog six channel inputs, but at the expense of converting the analog signal back to digital to process and then back to analog again. This is usually undesirable as it will result in lost resolution or added noise. Since there is no agreed upon standardized digital output for DVD-A or SACD you have only the following options presented in the table below.
Option

Pros

Cons

Buy products with exclusive proprietary digital interfaces on their Receivers and accompanying DVD-A / SACD players such as (Denon, Meridian, Pioneer Elite).

Flexible bass management and digital delay compensation for a wide assortment of speaker configurations.

Usually expensive option, as these companies only offer these options on their flagship models.

 

Limited to one brand of Receiver and DVD-A/SACD player.

Buy a new DVD-A / SACD player that handles bass management and digital delay compensation (i.e. Denon, Sony)
Flexible bass management and digital delay compensation for a wide assortment of speaker configurations
Usually an expensive option, as these companies generally only offer these options on their flagship models.
By an analog bass management device such as the Outlaw ICBM.

Bass management for all channels.

Required extra device and 6 RCA cables.

 

No digital delay compensation.

Buy five full range speakers and a subwoofer and place them equidistant from the ideal listening position.

The ultimate speaker configuration for DVD-A / SACD.

Expensive option with low Wife Acceptance Factor (WAF).

Use your existing set-up as is and hope for the best.

No added cost and hassle for new components.

May not suite your speaker configuration or set-up.
If you decide to go with the last option then I suggest the following:
Try to place each speaker as equidistant from your listening position as possible.
Since your Receiver has a relatively high crossover point (90Hz), try also implementing the crossover on your subwoofer set to about 65-70Hz to avoid cascading effects, so that you at least have bass management on your subwoofer for DVD-Audio. Make sure however that by doing this, you donât create any phase anomalies between your main speakers and subwoofer from 200Hz and below. This can easily be checked with a multi channel set-up disc such as the one from Avia, DTS, etc. This also assumes your speaker system has good bass capability down to 65-70Hz. If they donât, disregard this recommendation.
For more information on these topics, please review our setup tips.
Enjoy the Music!
Confused about what AV Gear to buy or how to set it up? Join our Exclusive Audioholics E-Book Membership Program!