Speaker Cable Reviews - Faceoff 2
Speaker Cable Reviews - Faceoff 2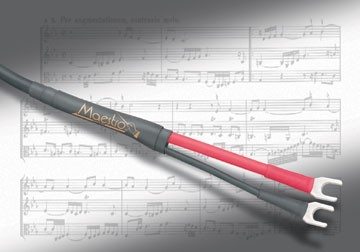 After almost two years of objectively writing about speaker cables for A/V applications and dispelling a majority of the myths surrounding them we have come to find an audience appreciative of our efforts with enthusiastic desire for us to measure just about every cable on the market. While we would love to accommodate such requests, this would certainly be a daunting task, one which would require a full time staff. To be more practical we have come up with a Speaker Cable Face Off series of articles in which we feature a handful of popular cables currently being sold in the consumer marketplace. What makes this face off extra special is we carefully chose cables on both ends of the spectrum in terms on design philosophies, alleged marketing claims and actual performance metrics (something rarely discussed in other audio publications). While many other audio publications rely on their "ears" for judging cables, we desire a more scientific and generalizable approach to reviewing cables.
In our first Speaker Cable Face Off we compared mostly moderately priced exotic cables to common 12AWG Zip Cord and discovered that higher price doesn't necessarily mean higher performance. Due to that article's popularity and the enormous amount of requests we received from fellow Audioholics to cover a wider gamut of exotic cables, we contacted several cable vendors in efforts to acquire samples for our analysis.
| | | | |
| --- | --- | --- | --- |
| Cable Vendor | Requested Speaker Cable | Terminations | Status |
| Acoustic Research | Master Series 10AWG | Banana | Submitted |
| Audience | Maestro | Banana | Submitted |
| Audioquest | Any | NA | Declined |
| AVIC | SC1100 | Banana | Submitted |
| AV Cable | 10AWG | Banana | Submitted |
| Axiom Audio | Speaker Wire | Spade | Submitted |
| Cardas | Crosslink 1S | Banana | Submitted |
| Cardas | SE 9 | Banana | Submitted |
| Empirical Audio | Clarity 7 | Spades | Submitted |
| Goertz | MI-2 Veracity | Banana | Submitted |
| River Cable | Flexygy | Compression Banana | Submitted |
| River Cable | Starflex | Compression Banana | Submitted |
| Transparent Audio | Any | NA | Declined |
| Tributaries | 11AWG | Compression Banana | Submitted |
| Zu Cables | Any | NA | Declined |
It is of no surprise that Audioquest and Transparent Cable and Zu Cables declined our review request since these companies appear to sell the most pricey cable products in the industry, and also make the most questionable claims (ie. skin effect, diode rectification, break-in, audiogenic distortion) about said products and offer no measurable proofs or objective facts.
Electrical Data:
DC Resistance: 15m ?/M
Eddy Current Resistance: 30 micro ?/M
Inductance: 0.05 microH/M
Capacitance: 550pF/M
Characteristic Impedance: 16?
Audience Au24 RCA Connectors Gold plated beryllium copper
Physical Data:
Outside Diameter: 8mm
Insulation: XLPE (Cross-linked polyethylene)
Outside Jacket: Soft PVC
| | | | | | | | | | | | |
| --- | --- | --- | --- | --- | --- | --- | --- | --- | --- | --- | --- |
| Meters | 0.5 | 1 | 1.5 | 2 | 2.5 | 3 | 4 | 5 | 6 | 7 | 8 |
| Feet | 1.6 | 3.3 | 4.9 | 6.6 | 8.2 | 9.8 | 13 | 16 | 20 | 23 | 26 |
| $/Pair | $210 | $249 | $289 | $328 | $367 | $406 | $485 | $564 | $642 | $721 | $799 |
The Maestro speaker cables represent the middle of the road (at least in price) for Audience.
The Audience Maestro speaker cables appear to be well crafted and the banana plug terminations are equally impressive. I did have issues with making good contact on certain binding posts since the cable was so stiff. The buyer may alternatively elect to purchase these cables with speaker side spade terminations and amp side banana plug terminations. I chose banana terminations on both sides since I wanted to see how these cables functioned with amplifiers and receivers. Very few receivers can accommodate spade lugs.
Excerpt Reprinted from Audience Maestro Marketing Literature
The Maestro loudspeaker cables are placed in the middle of the Audience cable lineup between the technically advanced Au24 cables and the high performance /price ratio Conductor cables. Like all cables by Audience the Maestro loudspeaker cables are designed for low eddy-current resistance. We have found low eddy-current resistance to be the most important quality in high-resolution audio and video cables. The Maestro loudspeaker cables are of rugged construction, suitable for demanding professional environments. To achieve greater sonic purity the physical design leans towards simplicity. Subjectively, a natural musical timbre is realized. There is a strong similarity to the Au24 cables but perhaps without the ultimate degree of resolution achieved by the Au24. Still, the similarities far outweigh the differences.

The Maestro loudspeaker cables are an excellent choice when high resolution combined with rugged construction and moderate price are called for.
Pursuing the Truth…
Audience claims their cables are optimized to minimize "Eddy Current Resistance" from impeding signal flow resulting in unwanted losses. Eddy currents are mostly a term associated with closed loop E & M conductors such as in transformers and magnetics, NOT speaker wire. Eddy currents are induced into the core of a transformer, so cores for low frequencies are laminated, and ferrites or powdered iron ceramics are used for high frequency applications. Claims of eddy currents in speaker cables are bogus. There has to be a concentrated magnetic coupling between wire and magnetic material. Eddy currents *can* be a problem in superconductors, but they are uncommon in audio applications.
In any event, this was the only marketing claim against these cables that I found questionable. Their construction, fit and finish were top notch and their asking price based on performance and cosmetics was not unreasonable as far as esoteric cables go. Audience Maestro speaker cables and mostly snake oil free, but I caution against their component video cables which utilize Spiral Shields .
Axiom Audio is traditionally known as a speaker company with uncommon value. Much of this value comes from their direct-to-consumer sales model which cuts out the retailer and results in a cost savings to the end user. It also helps that their company President Ian Calquhoun is an active participant of the NRC (National Research Council) in Canada for the division of loudspeaker measurements and research.
| | | | | | | | | | |
| --- | --- | --- | --- | --- | --- | --- | --- | --- | --- |
| Meters | 1.8 | 2.7 | 3.7 | 5.5 | 7.6 | 10.7 | 15.2 | 22.9 | 30.5 |
| Feet | 6 | 9 | 12 | 18 | 25 | 35 | 50 | 75 | 100 |
| $/pr | $52 | $59 | $65 | $79 | $94 | $116 | $149 | $205 | $260 |
They have recently added to their product roadmap a series of cost effective Axiom branded interconnects and speaker cables . Their speaker cables are also nicely crafted and reasonably cost effective compared to more expensive exotics. They have no bogus cable theories to rationalize their products, which is very refreshing and saves me a lot of unnecessary writing. My major complaint however resides in the fact that they currently offer only 1/4" and 3/8" spade type terminations. In my opinion, this is a major oversight and alienates much of their customer base (the majority, perhaps) that uses their speaker products with receivers. However, Axiom claims they will be offering banana termination options on their speaker cables soon.
Unlike many exotic cable vendors, Axiom provides real world measurements of their cables and don't make any claims that cable metrics aren't the most important specs in identifying cable performance, nor do they promote unproven claims to justify their product performance or price.
When I interviewed Axiom Audio President and Founder Ian Colquhoun about the topic of cables he offered me a perspective I hadn't thought of before:
"You know there is a big factor in all this that we are forgetting, which is that every speaker made was designed with some sort of cable running to the speaker. In fact, a different cable was probably used to measure the speaker as opposed to listening to it during the design phase. We know that normal lengths of cable of a reasonable gauge (certainly up to 25 ft. of 14 gauge) are not going to have any effect on the speaker's performance. But for someone who believed that it did make a difference, then technically he should not be purchasing the so-called "best" cable but rather the exact cable used by the speaker designer (assuming that the person is using speakers they consider of great design). All that being said, I think the real question is at what combination of gauge/length does the cable actually affect the speaker performance?"
Note: Measurements were taken of the entire line of AXIOM speaker cables. The measurement unit is an INTEK, LCR - 819. Measurements were taken at 100 KHz, 1 VRMS for Inductance and Capacitance.Close to DCR values were obtained by using 12 Hz, 1 VRMS for the wire resistance measurements. Low speed test, 0.05% Accuracy.
One comment I have on the above measured metrics is that Axiom measured Inductance (Ls) at 100kHz as opposed to an in band audio measurement. This result will be slightly lower then at audio frequencies since at 100 kHz, skin effect will cause a reduction of internal inductance as the AC resistance increases. Note that Axiom publishes their average R, L, C values which is a very conservative specification and a noble engineering practice.
Confused about what AV Gear to buy or how to set it up? Join our Exclusive Audioholics E-Book Membership Program!