How to Set Up a Blu-ray Player for HD Audio and Video
How to Set Up a Blu-ray Player for HD Audio and Video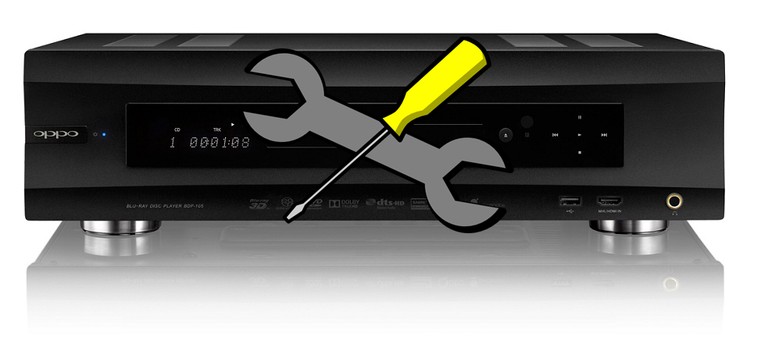 Blu-ray Set Up
If you are fortunate enough to own a Blu-ray player and HDMI 1.3 or newer AV receiver, then welcome to the wonderful world of HD Audio and Video! You've got the tools to, at the very minimum, enjoy 1080P video with lossless audio via Dolby TrueHD or DTS HD or even the new immersive surround formats like Dolby Atmos and DTS:X.
However, if you don't have your Blu-ray player properly set up, you may not be listening to the multi-channel surround track on those Blu-ray discs at all. Even more, you may not be sending out a native 1080p video signal to your display.
This YouTube Video tutorial takes you through the steps of properly configuring your Blu-ray player to ensure you're getting the most out of it.  We assume you've already made the proper connections from your Blu-ray player to your AV receiver and display. In case you didn't, please do so now by connecting an HDMI cable from your Blu-ray player to your AV receiver and then an HDMI cable from the HDMI output of your AV receiver to your display.
Note: The only way to transmit lossless HD audio and 1080p Video from Blu-ray is via HDMI.  You cannot do this with toslink/COAX for audio and thanks to the sunset rule, all recent Blu-ray players only transmit HD video via HDMI.
Blu-ray Player Set Up YouTube Instructional Video

Oppo Blu-ray players are really easy to setup so we used a BDP-105D as the example player in this video. This can be attributed to their excellent OSD navigation menu and user manual, which in my opinion is second to none in the business. The remote control is also great. It's based on the previous generation players' remote but with some minor enhancements including hot keys to the Netflix and Vudu options and a few new added features. The remote is fully backlit with the hit of the bottom right button. I would have preferred a sidebar button but that's a small nit to pick. The "home" button takes you to all of the streaming options including Pandora, Netflix, Vudu, etc. Access to the input source options is just one click away via the "input" button and all of the OSD functions are easily navigated via the central up/down, left/right and enter buttons.
Most Blu-ray players function similarly so you should be able to take our instructions from this video and use them successfully for what ever Blu-ray player you purchase.
Always Verify HD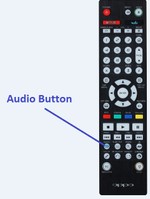 After you have everything all configured per our YouTube Video guidelines, it's always a good idea to hit the "info" and "audio" buttons on the Blu-ray player remote control to make sure it is actually transmitting HD audio and video from your Blu-ray disc.  Most AV receivers will also have an OSD function that will tell you what type of signal it is receiving so you can check there too. I personally always check this after I start a Blu-ray movie or music concert. The last thing you want is an inferior audio or video experience after you've spent your hard earned dollars on state of the art equipment.
There is a night and day difference between decoding native surround sound vs matrixing a two-channel source and watching native 1080p vs upscaling 480i to 1080p.  Even if the kids or wife nag you for overlaying this info momentarily on the screen at the start of the movie, suck it up and smile that you are all enjoying the wonders of HD audio and video. These are the times so revel in the modern digital age and enjoy the ride!
Confused about what AV Gear to buy or how to set it up? Join our Exclusive Audioholics E-Book Membership Program!
Recent Forum Posts:
BWguy posts on June 22, 2016 22:18
My Sony blurry player shows audio at 192 kHz while my Classe Sigma processor shows only 48 kHz. Anyone know why this would happen? An issue with the Classe?
Fugazi posts on June 21, 2016 11:57
I have the Oppo BDP 95. I am running a 2.1 system.

From the OPPO Player, I have
the HDMI video sent to the Television and,
the 5.1 mixed down to two channel/Stereo by the OPPO player and coming out the Oppo's two balanced line level outputs to my 2 channel parasound stereo pre-amp.

When I first purchased the OPPO, I was told that I should always choose the two channel mix from the disc if available, since my system is 2.1. Do you agree? sounds like you are suggesting I should always choose the DTS HD.

My understanding is that PCM from the disc is best.
Which should theoretically sound better over 2 channels?
gene posts on June 15, 2016 19:41
b_i1GtLwwlI
gene posts on June 15, 2016 19:30
If you are fortunate enough to own a Blu-ray player and HDMI 1.3 or newer AV receiver, then welcome to the wonderful world of HD Audio and Video! You've got the tools to, at the very minimum, enjoy 1080P video with lossless audio via Dolby TrueHD or DTS HD or even the new immersive surround formats like Dolby Atmos and DTS:X. But, is your player configured correctly to transmit these signals? Our YouTube instructional video shows you how to properly set up and test to make sure it is.

18420


Read: How to Set Up a Blu-ray Player for HD Audio and Video
Post Reply