FAQ: DTS:X Blu-ray Compatibility, Ported and Stacking Speakers
FAQ: DTS:X Blu-ray Compatibility, Ported and Stacking Speakers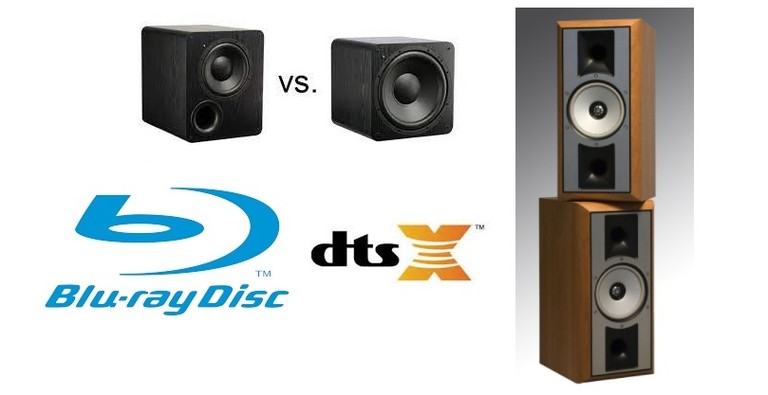 Ask Dr. A
As you could imagine, we get bombarded with questions from readers of our website.  While we can't always answer all of the emails in a timely manner, we do try to occasionally formally answer the ones that seem most relevant to our readers in the form of an FAQ.  That said, Dr. A is here to provide you the answers.  DTS:X is a hot topic to be sure, but the most common questions we get asked other than "what speaker/amp/receiver should I buy?" is "can I do .....(fill in the blank)?"

Q: I am upgrading my projector (installing a Sony vpl-hw40es) , receiver (still reviewing models) and DVD player (still reviewing.) I would like to get DTS:X into my 5.1 home theater and I like the Oppo BDP 103D and a receiver that has DTS:X. I am going to wait until receivers in the sub $1k range have DTS:X and do I need to wait on the OPPO 103D also? I spoke with Oppo and they are not sure yet if their players are DTS:X compatible. Can I run a current OPPO 103D with a DTS:X receiver and still get DTS:X output in my sound system or does the OPPO need to be DTS:X compatible?

Oppo BDP-103 Blu-ray Player
A: DTS claims ALL Blu-ray players will be compatible with DTS:X but as we've found with Dolby Atmos, some of the older Blu-ray players had issues handling the Atmos soundtrack.  Unfortunately it's too early to tell since we don't have DTS:X AV receivers to test yet.  We recommend holding off on buying a new Blu-ray player for now unless you absolutely need a new machine to enjoy your current Blu-ray collection.
Pioneer Bookshelf Speaker

Q: Many bookshelf speakers are ported and most on the back.  Why there and not the front as some are?  What difference if any does it make?
A:  The main reason why most speakers are ported in the back is to reduce cabinet size.  Adding a port to the front would mean you'd often have to have a taller cabinet to accommodate the port.  Rear porting saves space since you can typically run a longer port from the rear of the cabinet as the drivers on the front baffle aren't getting in the way.
The loading into the room is a bit different for front vs rear ported speakers and placing the port in the rear can sometimes cut down on audible port noises from chuffing, port resonance (at higher frequencies other than fundamental) and other frequencies being leaked through the port into the room.  Rear ports can also be beneficial for bass re-enforcement if placed in close proximity to a rear wall.   But, this doesn't mean legitimately great front ported speakers can't be made.
If you're planning on placing the speaker into a cabinet /shelf or near a wall then it is usually recommended that you plug the rear port whereas if you chose a front ported speaker this won't be as of much concern.
Q: I have four Velodyne satellites CHT-14 (1" Tweeter, 4" Woofer).  If they used in pairs as main speakers, placed one on the top of another upside down, so tweeters are very close to each other - will they produce better, fuller sound or not?
A: We typically don't recommend speaker stacking as it causes acoustical interference which can cause high frequency tonal issues depending on where the listener is located relative to the speakers.  In addition, connecting two pairs of speakers to a common amplifier will require the amplifier to produce twice as much current which some amplifiers, especially those in AV receivers can have difficulties in providing.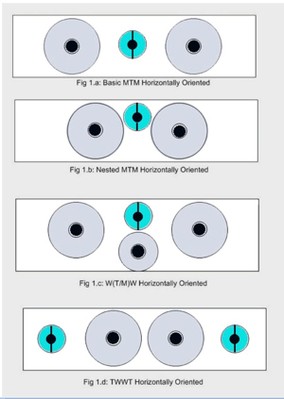 Various Center Channel Topologies
However, if you absolutely want to do this, we recommend stacking the speakers vertically as you suggested to reduce the acoustical interference. The worst possible way to stack speakers is horizontally where the tweeters are firing from opposite sides of the cabinet (see Fig 1.d).  In those cases, you can only get coherent sound when the listener is equidistant from both tweeters, or a single sweet spot.  This is why most center channels either use only one tweeter or an array of closely spaced tweeters if more output is desired.