Pink Floyd: Pulse Review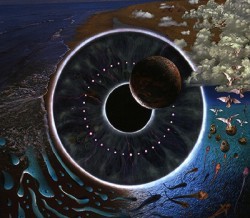 Introduction
When my best friend introduced me to this CD about 1 year after its' release, I was in heaven. To say the CD is a work of art in the musical sense is an understatement. If you enjoyed the original "Dark Side", I don't see how you could be disappointed with this release. The original album of "Dark Side Of The Moon" was release in 1973 - "Pulse" was recorded live in the U.K. in 1995.
Track List
Speak To Me
Breathe
On The Run
Time
The Great Gig In The Sky
Money
Us And Them
Any Colour You Like
Brain Damage
Eclipse
Wish You Were Here
Comfortably Numb
Run Like Hell
Sound Quality
"Time" is my favorite track on this CD. When listening to the original track (Of Time), it seemed the lyrics were sung out of a tin can and the lead guitar was in the background. Well all that changes in the "Pulse" live CD. Lyrics and lead are enhanced perfectly with the help of "Q Sound" technology. The bass is strong and tight but not overpowering. The mids and highs are crystal clear. "Money" runs almost 9 minutes - Ever and the . What can I say, the "Great Gig" is aaahhhhed perfectly. I didn't believe a live performance of "Dark Side" was even possible. Of course there's no telling what kind of re-mix was done back in the studio afterwards.
Conclusion
Floyd's "Pulse" is mixed with "Q Sound" technology. An audio 3D enhancement technique used in Grammy Award winning recordings such as Sting's "Soul Cages", Luther Vandross's "Power Of Love/Love Power", and the "Robin Hood: Prince Of Thieves" soundtrack. Visit the "Q Sound" website for more 3D information at http://www.qsound.ca/ Pink's re-make really fills in the gaps the original Dark Side didn't have. NOTE: "Pulse" contains 2 CD's. That's why you see "Disc 2" after the track listing. Also, this CD will cost you over $25 but is well worth it. I wasn't as impressed with disc1 but I really haven't listened to it that closely yet - I'm just being partial to disc 2.
Confused about what AV Gear to buy or how to set it up? Join our Exclusive Audioholics E-Book Membership Program!