Alan Parsons: On Air (DTS) Review
Alan Parsons: On Air (DTS) Review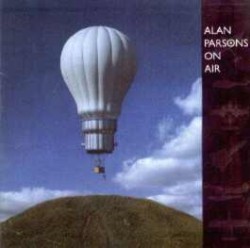 Introduction
Recorded at Parsonics, London between December of 1995 and June of 1996, "On Air" represents the latest CD from Alan Parsons. What makes this CD stand out from their previous recordings is that it was mastered in multi channel high definition surround sound.
Track List
Blue Blue Sky
Too Close To The Sun
Blown By The Wind
Cloudbreak
I Can't look Down
Brother Up In Heaven
Fall Free
Apollo
So Far Away
One Day To Fly
Blue Blue Sky
Sound Quality
This CD is unique in that it starts off with 90% of the sound emanating from the left rear speaker. In "Blue Blue Sky", Eric Stewarts voice comes across like he is sitting in your room. The guitar sounds so crisp and detailed, which really makes you forget that it is coming from a speaker. It actually gives the listener a unique perspective to hear vocals and acoustic guitar derived from a non centralized point source in the room. Most of the CD is very melodic and you will find yourself floating away in a balloon if you just close your eyes and use your imagination. "Apollo" is a real eye opener. This song makes for a great demo because it presents so much sound to every speaker in your system. The bass definition is both deep and tight and will give your subwoofer a workout. The highs are transparent and very detailed and will make your head turn towards the rear speakers in surprise of how good they sound.
My only minor grip with respect to the audio quality of this CD is that some of the songs tend to sound a tad too bright or harsh in the high frequencies. Use caution when playing this CD at loud volume to avoid potentially damaging your systems tweeter. I highly recommend adding this CD to your collection if you are fortunate enough to own a DTS decoder and a multi channel surround system.
Confused about what AV Gear to buy or how to set it up? Join our Exclusive Audioholics E-Book Membership Program!