Interview with Former Genesis Guitarist Steve Hackett
Interview with Former Genesis Guitarist Steve Hackett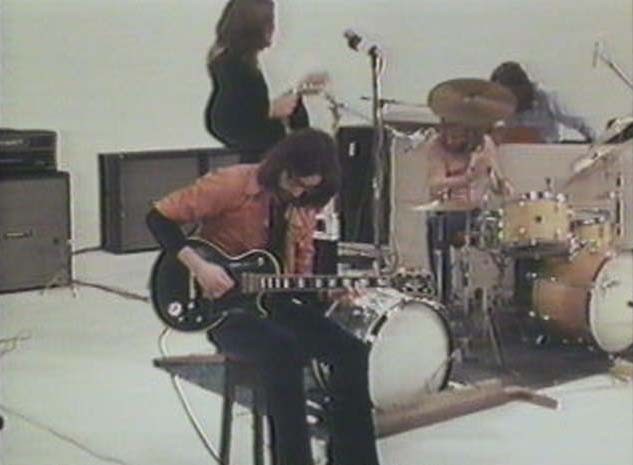 Steve Hackett served as the lead guitarist for the British Progressive Rock band Genesis from 1971-1976.  In the band, he was also a contributing member for writing much of their music.  Some of his most noted contributions were: Firth of Fifth, Entangled, and Horizons.  Steve played a variety of stringed instruments including, 12 String, 6 String Nylon and Steel Guitars, Electric, etc.  Steve and Peter Gabriel were more of the driving force behind the progressive sound of Genesis that die hard fans to this day still cherish.  Upon Steve's departure, Genesis music took on a more commercial flair and Genesis never elected a replacement to Steve on their recordings thereafter.  It is this author's option that as a result, their post-Hackett studio albums always seemed to be missing a fundamental element that made Genesis music uniquely different.  In this interview, we discuss with Steve his early musical career beginnings, involvement with Genesis, and his latest solo work.
Please provide a history of what got you into playing guitar, including your training?
My father would bring music back from Canada when I was growing up, I started listening around 1957-58 to K F Chello country songs on my father's record player.   From ages 12-14, I started playing single notes from these records, followed by chords.  I am a self-taught guitarist who did a lot of informal training watching other noted guitarists playing.  I took to learning the 6 string steel guitar, influenced by Segovia followed by 12 string with influence from   Jim McGuinn from The Birds.
Who were your musical influences?
My biggest music influences were Segovia, Bach and Chicagostyle Blues music from a variety of artists.  I got my start playing the harmonica and was a big fan of Paul Butterfield.  Before playing professionally for Genesis, I had 5 years+ of other jobs before leaving school, but  always found myself coming back to Blues music.
How did you get the part as lead guitarist for Genesis?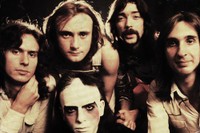 I placed an ad in the local Melody Maker newspaper. At the time, I was living at home with my brother and parents. I remember reading an ad in the paper from a band called Genesis.  At the time I didn't really know who they were, but I was intrigued by their desire to add an acoustic guitarist.  Pete and Tony paid me a visit at my home where I auditioned (with my brother accompanying on the flute and me on the guitar).  They seemed very interested in my guitar playing, more so than me playing the harmonica.  Needless to say, I got the part as lead guitarist.
What were your favorite and least favorite song contributions to Genesis?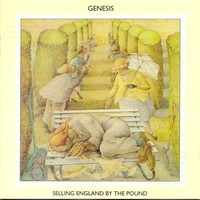 I'd say one of my favorite Genesis songs was "Firth of Fifth" and I was always quite fond of the Selling England by the Pound album.
My least Favorites include the extra tracks "Match of the Day", and "Spot the Pigeon" from Wind & Wuthering.
Which Genesis songs are the most technically challenging to play?
Genesis music was more about the writing than the playing.  I don't find much of the music to be all that challenging compared to some of my most recent work which has a lot of Bach influence to it.
What were the primary reasons for your departure from Genesis?
It came to a point where I simply couldn't handle playing "I know what I like in Your Wardrobe" any longer.  I also didn't feel enough of my writing and playing was being included into the music.  I wanted to work with other people such as Randy Crawford, Kansas, etc.  I also wanted to see how good I was on my own.  Being on my own has been far more rewarding as I found myself able to get things done much more efficiently.  Being in a band like Genesis involves too much corporate thinking, taking too long to get things done.
How do you feel about Daryl Stuermer's interpretation of your music during live performances?
Daryl does very well.  He is a gifted jazz player.  I feel his playing is more sustained, whereas I place more emphasis on tone of instrument.  Daryl invokes a Jazz influence in his playing, whereas I bring in an influence of Indian/Eastern.
Did you redo the guitars for Carpet Crawlers 1999 in the DVD Video show? 
Yes but we all worked separately on this project and didn't actually record it together in a studio as a band.  Our tracks were then given to Trevor Horn to mix.  Although it came off quite well, I felt the floating quality you get as a band was absent.  I recorded a lot of rhythm heavy guitar work but most of it was sadly left off of the final recording.
Were you disappointed to not be part of the Genesis reunion tour?
Well I was hoping for a five piece reunion along with Peter.  Me joining up without Peter doesn't seem to make too much sense, so in the current state of the reunion, I wish them success.  I'd definitely be part of a tour if Peter joins in the future but given his schedule and somewhat reluctance to relive the characters he once portrayed in that music, I think it would be hard pressed to actually happen.
If a Five piece tour of The Lamb Lies Down on Broadway did happen, how would the band have to modernize the music to fit into our generation today?
Updating the music isn't the true challenge as much as it is to actually have everyone commit to doing the tour.  I don't think it would be much of a problem at all to refresh the music.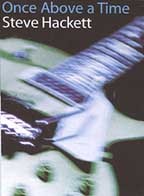 I'd just like to offer a few comments about your Concert DVD Once Above a Time:

I think you did a fantastic job on "Firth of Fifth". This song to date happens to have one of my all time favorite guitar solos in rock.

You also did some great acoustic work in "Metamorpheus".  It brought me back to your work in "Blood on the Rooftops" from Wind & Wuthering.  Your acoustic work is sorely missed in modern Genesis music.
Thanks and much appreciated.
An Audioholics forum member wants to know if you will ever tour in the Western United States again and if so, when?
Well if it were to happen, it would likely be in an acoustic trio since it is very portable.  Right now I am working on many projects including Blues, Classical and Progressive stuff.  I have assembled a five piece band with additional players and enjoy working with an orchestra.  We will see what the future holds.
Steve, I'd just like to say it was a great honor speaking with you today.  Genesis was, and still remains, one of my all time favorite music bands.  I very much enjoyed your contributions to their music and have found great pleasure in some of your solo work I have recently been introduced to.  I hope one day to see one of your live performances and meet you face to face.
Thanks Gene, it was great talking to you as well.  Well I'm off to another recording session.  Talk with you soon.
For more information, visit Steve Hackett's Official Website at: http://www.stevehackett.com/
Confused about what AV Gear to buy or how to set it up? Join our Exclusive Audioholics E-Book Membership Program!
Recent Forum Posts:
supervij posts on September 06, 2007 19:53
Hawkeye, it was quite probably the greatest night of my life. It was front row, almost centre, and FREE! And more importantly, it was Genesis – playing songs I never thought I'd hear them play live. So yeah, absolutely, it was a very special night!

Mike, it would have been amazing had you been able to make it! There were a lot of international fans there – I met a few people who came all the way from New York, Texas, and England to see this rehearsal and the show on Friday. In fact, most of us didn't originally have passes to get in; we planned on just showing up and trying to sneak in. One look at the number of security guards made us realize that would have been impossible. And somehow, Maria (the Genesis forum head honcho) made it possible for just about ALL of us to get in. So kudos to her!

I didn't film any of it, as my camera is utter crap. It would have drained the batteries after five minutes, I'm sure. But there were TONS of people filming. And I think it is possible to see people's footage on the official website. (If anyone wants a code for a free virtual membership, let me know; I still have eight left.)

It's difficult to say how different the lighting will be. After all, the size of the stage at BMO Field is supposed to be three times the size of the one at the rehearsal! The "ribs" do make it interesting to look at, what with the lights lining up and down, but overall, they lack the punch of the vari-lights from the Invisible Touch tour. However, there is a very cool (and very large) video screen directly behind the boys, projecting all kinds of fun stuff: animated characters walking about during "Follow You Follow Me"; photos of the boys (including Peter and Steve!) during "I Know What I Like"; and other, assorted crazy, fun graphics. The fireworks at the end of the show were a nice little touch too. I guess I'll be able to compare the rehearal stage to the real thing after Friday night!

Phil's voice . . . well, personally, I think it was never stronger than in the mid- to late 80s. He has lost a little bit of range, and there were moments when he would try to hit a higher note or hold a note just a little bit longer, and suddenly I couldn't hear him at all. But those moments were few, really. He still has quite a bit of power he can belt out.

I absolutely love going to a stadium show and getting that wonderful communal feeling when thousands of people around you are all singing the same song. I felt it most keenly with "Champagne Supernova" whenever Oasis came to town. But it was even more special last night, because a lot of people in the audience for this "private" show were hardcore fans. To hear us all singing songs like "I Know What I Like" and "Carpet Crawlers" nearly moved me to tears. It truly was a day I'll never forget!

cheers,
supervij
genesis471 posts on September 06, 2007 19:10
You lucky lucky man! I had tried to win tickets in the contest, but no luck.
I would of had no problem taking a plane from Seattle for that event.

Did you film any of it? Also, can you (with spoiler warnings) say how the lighting was compared to the stadium stage(s)?

How was Phil's voice? It sounded superb on the Euro side of the tour, but he's had a month off.


Thanks, and congrats on a day you'll never forget!

Mike
Hawkeye posts on September 06, 2007 08:54
Supervij, excellent!! I know you're a huge fan. That must have been a very special night.
supervij posts on September 06, 2007 00:32
Well, Genesis kicked off their North American tour with a "rehearsal" here in Toronto last night (Wednesday evening). They called it a production rehearsal, and apparently broadcast it on the official website. I thought it would be maybe 45 minutes or so, but . . . it was the whole show! All two-and-a-half hours of it! Yup, the whole kit and kaboodle – lights, pyrotechnics, audience participation time, everything.

Maybe three hours before it was scheduled to begin, I got a call on my cell from one of the head honchos at the official Genesis website (of which I am a member). She told me that she had an extra free pass for the rehearsal, and if I was available, it was all mine. Oh boy, did I jump!

I was in the front row, about ten feet to the right of dead centre. And I could see everything. I could hear everything so clearly and perfectly. It was a two-and-a-half-hour gig that I got to see for free. And with the exception of one song, it was the setlist of my dreams!

Setlist:
Behind The Lines-Duke's End-Turn It On Again
No Son Of Mine
Land Of Confusion
In The Cage-The Cinema Show-Duke's Travels-Afterglow
Hold On My Heart
Home By The Sea-Second Home By The Sea
Follow You Follow Me
Firth Of Fifth-I Know What I Like
Mama
Ripples
Throwing It All Away
Domino
Drum Duet-Los Endos
Tonight Tonight Tonight-Invisible Touch
I Can't Dance
The Carpet Crawlers

Genesis performed magnificently. I was emotionally drained and my throat was scratchy from all the singing and screaming. It was the best night of my life! (And now I get to repeat it when I go to the actual show on Friday!)

cheers,
supervij

PS: If you do like their music, and are inclined to see them perform, I highly recommend it!
WeAreSurrounded posts on March 16, 2007 11:09
muncybob, post: 255708
I'm not a member(wish I had been though! )….so I guess I'll take whatever is left after the pre-sales . Saw them in Philly years ago(at the Vet?) and had a great time….I'm not a big fan of Phil but he did put on a good show. Looking forward to the concert and the new 5.1 mixes…had not listened to them in a while so recently picked up Trick of the Tail and brought back a lot of memories…sure sounds a lot better on my decent home set up than it did in my car cassette deck back then!!
Umm, "Trick of the Tail" - yummy !
Don't know about your luck in Philly, but I saw today in the public sale of DC tickets, that they were MUCH BETTER seats available (even for 3 in a row) than during the exclusive presale on Tuesday !!! Many frustrated members confirm that on their homepage, too. So, WTF
Post Reply