Revel Performa3 Be Concept Loudspeakers Preview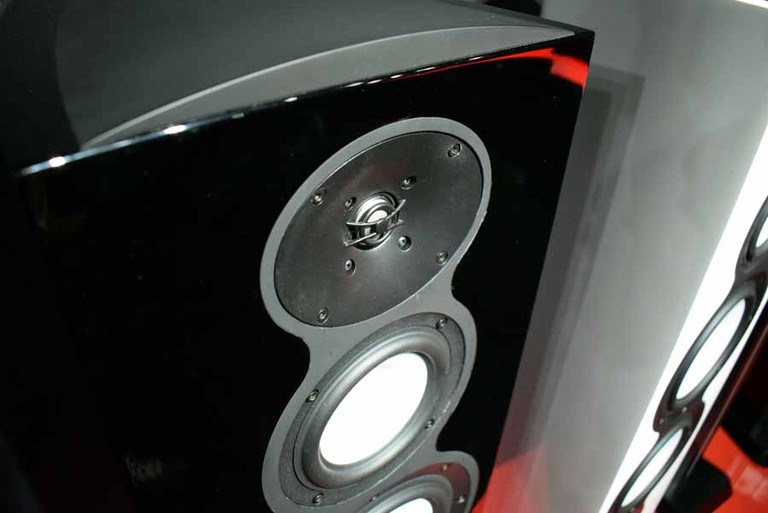 Summary
Executive Overview
The concept models feature the addition of Beryllium tweeters and Deep Ceramic Composite mid-range and woofers to award-winning Performa3 Platform
Revel by Harman today previewed the Performa3 Be concept loudspeakers, based on the award-winning Performa3 Series product range, at CES 2017. Based on Revel's Performa3 F208 and M106 models, the Performa3 Be concepts include two new models: the F208Be 3-way floorstanding loudspeaker and M106Be 2-way bookshelf loudspeaker. The concepts feature the latest waveguide geometry, Beryllium and Deep Ceramic Composite (DCC) transducer technology and premium crossover network designs.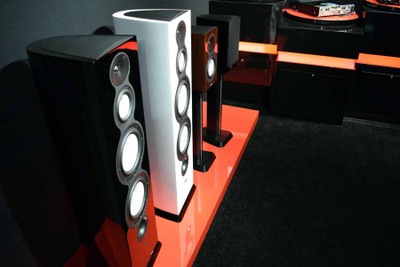 Revel Performa3 Be Concept Speakers
The Revel F208Be employs a 1-inch Beryllium dome tweeter inspired by Revel's Ultima2 series and patented fifth generation Acoustic Lens Waveguide to deliver what the manufacturer claims to be remarkably transparent and detailed high frequency response and seamless integration with the mid-range. The Be concept also features a newly developed DCC cone technology that yields a durable ceramic surface to the aluminum cones and results in an ideal stiffness to weight ratio.  Regular readers of this site know what big fans we are of loudspeakers that employ Beryllium drive technology to their loudspeakers.  So it's exciting news to hear Harman is on board by taking their already respectable Performa3 series up a notch with these driver upgrades.
With a single 5.25-inch DCC cone for midrange frequency and two 8-inch DCC cone woofers with cast Aluminum frames for low frequency response, the F208Be is said to deliver a remarkably smooth frequency response with extension to 40kHz (an octave past the limits of human hearing). The loudspeaker is designed with aesthetics matching the award-winning Performa3 series with curved side panel, rounded back enclosures and includes High Frequency and Boundary Compensation controls.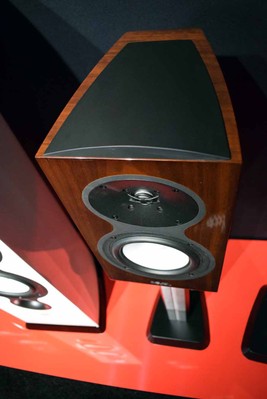 Revel Performa3 Be Bookshelf Speaker
Bookshelf Concept - Imagine a 5.1 Music System Built Around Them?
Utilizing the same 1-inch Beryllium dome tweeter and waveguide mated to a 6.5-inch DCC cone woofer for low frequency response, Revel's Performa3 M106Be bookshelf loudspeaker is said to offer clear, highly resolved sound with extension to 40kHz. Built with a compact form factor, the M106Be can be shelf-mounted or stand-mounted with optional M Stand accessory floor stands. We could easily imagine a very upscale 5.1 system set up for music featuring five of these bookshelf speakers along with dual subs.  Sonic heaven?  Yea we think so!  Just imagine listening to Steven Wilson's Hand Cannot Erase Blu-ray on such a system.
"The Performa3 Be concept loudspeakers bring Revel's widely acclaimed Ultima2 Series Beryllium tweeter technology to the award winning Performa3 range. The new loudspeakers combine the Beryllium tweeter with our most advanced waveguide and DCC transducer technology resulting in unparalleled acoustic performance,"
- said Jim Garrett, Director of Marketing and Product Management, HARMAN.
The Performa3 Be Series concept loudspeakers feature magnetically-attached black cloth grills, and are available in a furniture-grade high-gloss wood veneer finish or automotive-grade high-gloss painted finishes, including Walnut, Black, White, and Beryllium Metallic. It is also being planned that the Performa3 will be offered in custom colors inspired by race cars, Harman's company heritage, and other customer requests (for an additional charge, of course.)
Initial Impressions
We heard the Performa3, along with the new Mark Levinson turntable, pre-amp, digital source player, and dual monoblock amplifiers, at CES 2017. Both vinyl and digital sources were used. The white ceramic woofers bulged out of their cabinets during some low bass passages from Annie Lennox's Nostalgia and the warm mids and clean, detailed highs were apparent on a Tony Bennett LP.
We left the room thinking to ourselves that, if Harman can do this in a room they trucked in just a few days before and assembled in a convention hall the size of an airplane hanger, then we'd better go home and get our own systems tweaked to perfection. With the Performa3 and great source/amplification, the experience was flawless and worthy of any audiophile.
Pricing and availability has yet to be announced but you can rest assured we will be keeping you up to date as we are clamoring to get some review samples in when they start shipping.  While we were already big fans of the Performa3 series, the addition of these upgrades in this concept series just makes our audio taste buds salivate.

Unless otherwise indicated, this is a preview article for the featured product. A formal review may or may not follow in the future.