Denon AVR-X3800H 11.4CH Receiver: The Ultimate Afffordable AV Preamp?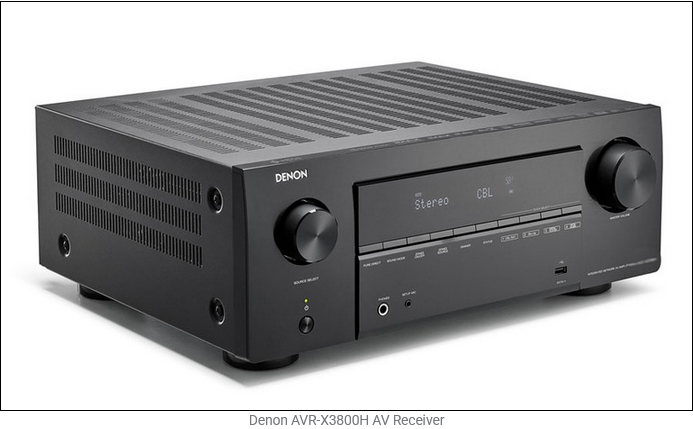 Denon AVR-X3800H AV Receiver
Summary
11.4CH Denon AVR-X3800H AV Receiver: The Ultimate Preamp?
Executive Overview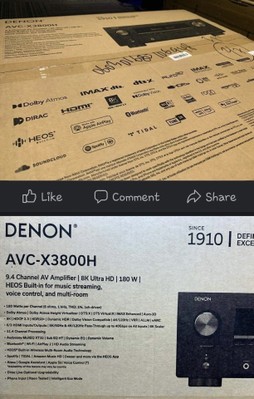 Last week we saw a leak of new Denon and Marantz AV products on all of the major audio forums. The new Marantz AV 10 and AMP 10 Separates look absolutely killer...IF you could afford their $7k/ea price tag. But what if you want to assemble a separates system on a more down to Earth budget? Most AV processors are upwards of $3k and they typically have only 1 or maybe 2 subwoofer outputs (some dual sub outs are NOT independent). Having two and preferably four independent subwoofer outputs is a must have feature for anyone setting up a home theater that wants perfect bass response. Independent level and delay control is the best way to optimize the response of 4 subwoofers in your room and that type of bass configuration ensures reduced seat to seat variation in bass response making EQ highly effective at eliminating bass bass peaks for ALL seated locations.
Denon will be announcing a slew of new products at CEDIA 2022 in just a few short weeks. The preliminary info on the AVR-X3800H is here though some of this is not 100% confirmed. We plan on doing full coverage at the show and updating this article accordingly along with supportive Youtube video livestreams.
Looking at the specs for the new Denon AVR-X3800H, we see the makings of a great affordable Preamp/Processor:
11.4 processing (9CH of built in amplification)

Upgradable for Dirac Live
Auro 3D
Full set of 6/3 in/out hdmi 2.1 support (40Gbps on every input)

Dirac filters working with Dynamic EQ/Volume (not confirmed)
Preamp Disconnect Mode

From ASR: The biggest news, according to an insider, is that D&M have worked with Dirac to offer the first ever Dynamic EQ + Dynamic Vol of Audyssey side by side with Dirac Live. Up until now, no AVR/AVP with Dirac has Dynamic EQ capability (Dolby volume is limited to Dolby-only content).
Preamp Mode: Check
Used as strictly an AV receiver, the Denon AVR-X3800H has 9 channels of built in amplification. Denon rates the power at 180 watts/ch (6 ohms, 1kHz, 1%, 1CH driven). So much for Truth in Power. The real world power into 8 ohms, 2CH driven, is closer to 125-130 watts/ch which is still sufficient for most users needs. The fact that this unit has a preamp disconnect mode and the ability to route the amps to specific channels means you can add a high power 2CH amp to power your main speakers. In fact, If you want to use this receiver in full preamp mode, you can bypass ALL of the internal amps and connect external amplification making this a true 11.4 preamp/processor. In our prior bench tests of Denon and Marantz AV receivers, we found clean preamp sections capable of driving 4Vrms which is more than twice the voltage needed to drive most multi-channel amplifiers into clipping. In other words, these are all the good markings of a dedicated preamp/processor.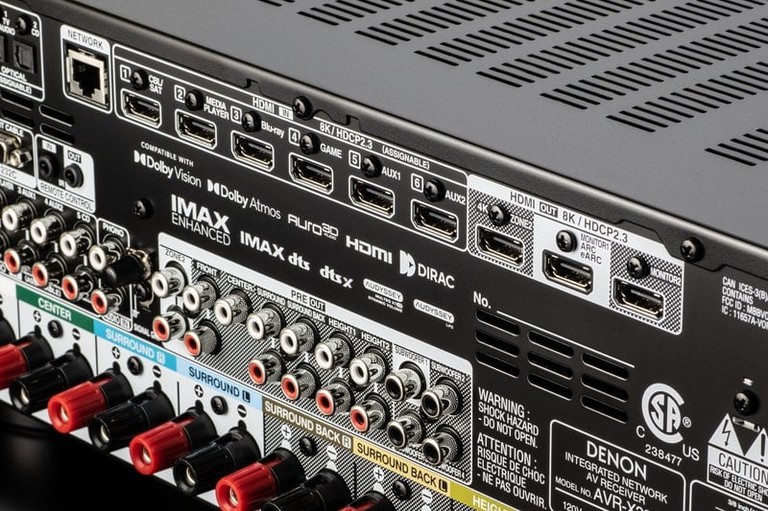 Denon AVR-X3800h Backpanel View - note the 4 subwoofer outputs

DIRAC Room Correction: Check
Denon has just upped its room correction game with FULL DIRAC support (upgrade option) in addition to simultaneously supporting Audyssey MultEQx.  This is first time we've seen a line of new AV receivers support both room correction systems.
Affordable: Check
The Denon AVR-X3800H seems to be a sweetheart of a deal for anyone assembling a sophisticated Immersive Surround home theater system with up to 11 channels of processing and 4 independent subwoofer connections. You can start out using the internal amplification and add more power as you need. The fact that the AVR-X3800H could be used strictly as a preamp/processor and has so much going for it at only $1,700 makes it an ideal candidate for an affordable way to get into a separates system.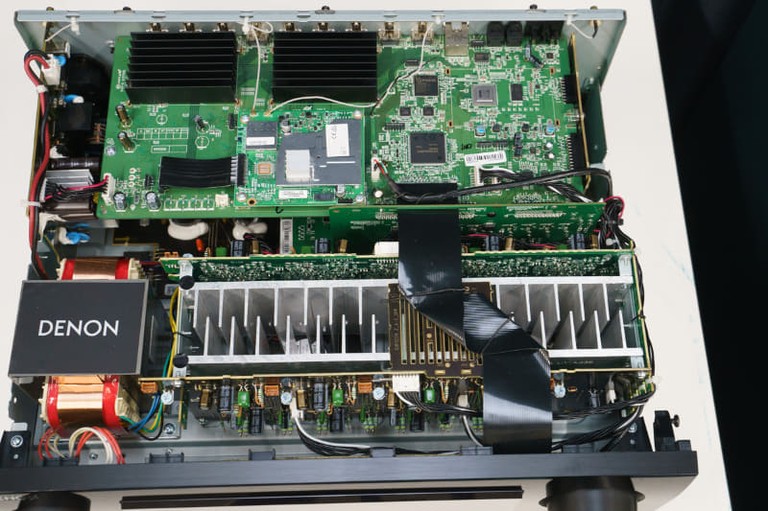 Denon AVR-X3800H Top Cover Removed
The Denon AVR-X3800H has a lot of tech crammed into it's case. You can see the large E-Core transformer in the lower left corner and the dual extruded aluminum heatsinks for the 9CH built in amplifier to the right of the power transformer. The dual heatsinks on the childcard at the back of the unit are likely to keep the HDMI 2.1 chipsets cool to ensure stable and long lived performance.
We will be updating this report at CEDIA 2022 so stay tuned...

Unless otherwise indicated, this is a preview article for the featured product. A formal review may or may not follow in the future.
Confused about what AV Gear to buy or how to set it up? Join our Exclusive Audioholics E-Book Membership Program!
Recent Forum Posts:
AcuDefTechGuy posts on September 26, 2022 19:22
ryanosaur posts on September 26, 2022 18:13
djodars, post: 1574240, member: 74978
If you have already have a Dirac license for another AVR (NAD T758 in my case), do you have to buy a new license again in order for the software to run on these Denon AVR? (I hope not, this would be ridiculous)

I feel like I have seen a discussion about being able to transfer a license, but not running multiple devices on a single license.
@flak3 could possibly answer if he is still active here. Likewise, there are a lot of people wanting to know if Bass Control will be available on the SU products.
djodars posts on September 26, 2022 16:05
If you have already have a Dirac license for another AVR (NAD T758 in my case), do you have to buy a new license again in order for the software to run on these Denon AVR? (I hope not, this would be ridiculous)
AcuDefTechGuy posts on September 26, 2022 15:54
lazylex, post: 1574235, member: 99412
From Crutchfield page:
"Note: You have the option to upgrade to Dirac Live (for $199)…

Ha! I guessed correctly.
lazylex posts on September 26, 2022 15:07
Crutchfield has a little blurb about pricing on the x3800H page – who knows if this is accurate, but if it isn't, I'm sure crutchfield will be disappointed when people bark the price changed post-sale:

From Crutchfield page:
"Note: You have the option to upgrade to Dirac Live (for $199), an advanced state-of-the-art digital room correction software that utilizes your Windows PC or Mac computer and a 3rd party USB microphone (sold separately) to analyze your speakers and listening room for optimum speaker performance and the removal of unwanted sound colorations introduced by the room. The result is substantially improved soundstaging, clarity, and voice intelligibility."
Post Reply