How to Fix No Subwoofer Output for Two-Channel Sources
How to Fix No Subwoofer Output for Two-Channel Sources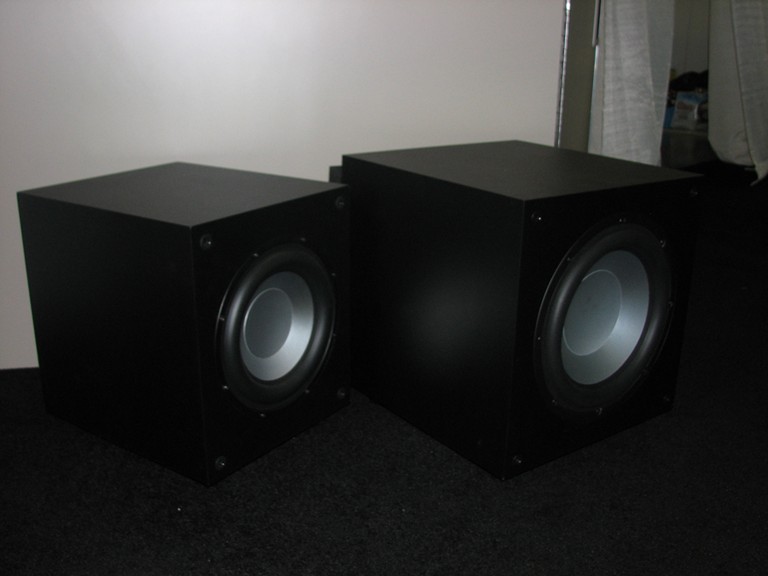 RBH Subwoofers
Lately I have been receiving numerous emails from fellow Audioholics regarding subwoofer operation problems with their DD/DTS AVR Receivers. One of the most common scenarios is where the user has a 5.1 speaker system, but the AVR Receiver does not allow subwoofer output in 2-channel. Another is when the user has large bass capable main speakers but they experience no bass output, in 2-channel mode, to the subwoofer if the main speakers are configured large.
The Solution:
1. Configure the bass management of your AV receiver by setting each speaker group (ie. main front L/R channels, center, rears) to either large or small depending on their output capabilities.  We recommend reading Bass Management Settings Made Simple for more information on this topic.  However, as a general rule of thumb you will usually want to set ALL speakers to "Small" and use a crossover setting of 80Hz.  If you set your front main speakers to small, the subwoofer should ALWAYS work, even with two-channel sources.  It's when you set your main front speakers to "Large" is where things can become problematic.

Note: The rest of this procedure assumes you are setting your main front L/R speakers to large.
2.  Find the "bass out" or subwoofer setting in your AV receiver that allows you to configure when your subwoofer will operate.  You will usually want to set it to "mains + LFE" or "Both".  This will allow the sub to play for two-channel sources when your main speakers are set to "Large".  Some receivers even offer advanced two-channel bass management options where you can have independent settings for crossover, delay, levels and decide whether or not to have your subwoofer active for two-channel music sources.
Considerations:
It's important to realize if you set your main front L/R speakers to "Large" and you activate your subwoofer for two-channel music sources, you will in fact achieve a double bass scenario where your main speakers and sub will be playing common bass frequencies together. This can lead to excessive output depending on room dynamics, placement and listening tastes.  You may be better served bass managing your main speakers with a 60 or 80Hz crossover setting or using EQ to tone done any problematic bass peaks. 
Confused about what AV Gear to buy or how to set it up? Join our Exclusive Audioholics E-Book Membership Program!