Anthem STR Stereo Integrated Amplifier Preview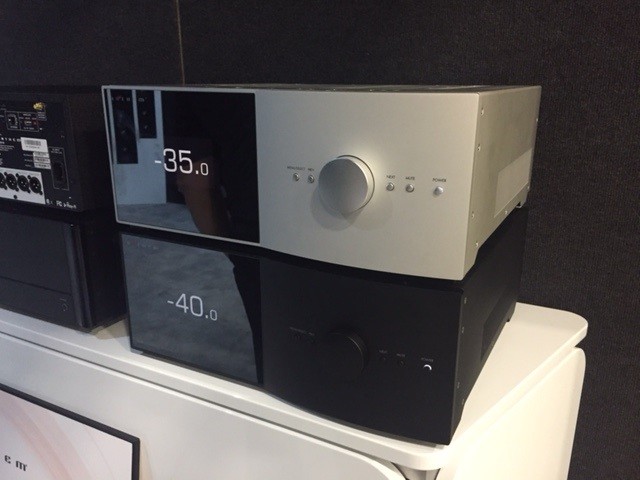 Summary
Anthem is strengthening its presence in the two-channel audio space with the introduction of the STR Integrated Amplifier which they unveiled at the CEDIA 2016 Expo show. Built an entirely new platform and amplifier technology, the STR features a fresh industrial design and premium audio circuit components. Best of all, this amplifier is designed, engineered and manufactured in Canada!
In addition to a strong feature set, Anthem has perfected Anthem Room Correction (ARC™) for the two-channel listener. According to Anthem, two-channel listeners are now able to optimize their listening experience and achieve the very best sound experience possible.
Turntable lovers will appreciate that the STR Integrated Amplifier features inputs for moving magnet and moving coil phono cartridges. Also included is a high-resolution pre-amplifier section and high current, high output amplifier section – 600W continuous @ 2 ohms! The DAC section features S/PDIF, AES/EBU inputs, as well as Asynchronous USB with support for USB, which supports 32-bit/384 kHz PCM, and DSD 2.8/5.6 MHz sources. The amplifier featuring a stunningly beautiful front Thin Film Transistor (TFT™) display for an improved, high-resolution image compared to traditional LCD displays.
Additional features include:
Bass management for two subwoofers, which can be used in mono or stereo
MM and MC phono inputs, balanced input, coaxial, optical, and asynchronous USB inputs
Analog Direct mode
Eight bipolar output devices per channel, massive toroidal power supply, and Anthem's Advanced Load Monitoring (ALM) for 225W at 8 ohms, 400W at 4 ohms, and 600W at 2 ohms, all continuous
Controllable via ethernet and RS-232
The STR Integrated Amplifier is priced at $4,499 (US MSRP) and is the first of a new suite of premium two-channel / stereo products from Anthem, and is available at exclusive Anthem dealers in early 2017.
About Anthem Electronics
Anthem is a leading manufacturer of award-winning high-end electronics for music, home theater and distributed sound systems sold internationally under the brand names Anthem™ and Anthem™ Statement. Anthem products are used at all levels of music reproduction and allow you to virtually "be there" every time you listen to a favorite piece of recorded music or experience the excitement of surround-sound home theater.

Unless otherwise indicated, this is a preview article for the featured product. A formal review may or may not follow in the future.