Fluance XL7F Floorstanding Loudspeaker Review
Fluance XL7F Floorstanding Loudspeaker Review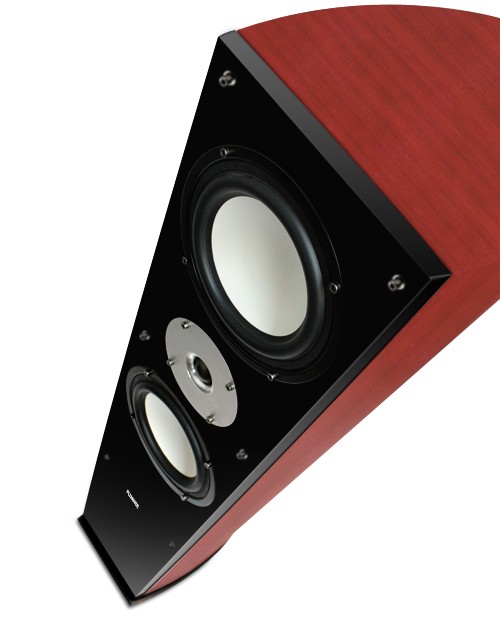 Tweeter: 1" Neodymium Balanced Silk Dome Ferrofluid Cooled

Midrange: Dual 6.5" Polymer Treated Butyl Rubber Surrounds Separate Enclosures

Subwoofer: Isolated Down-firing 8" Polymer Treated High Excursion with Butyl Rubber Surround

18 gauge internal lead wire to reduce signal degradation

Magnetically shielded to avoid interference with other video products

Floorstanding main configuration for full-range sound in any application

Power Handling: 80 - 200 Watts

Frequency Response: 45Hz - 20000Hz

Sensitivity: 89 dB

Crossover Frequency: 800/3500 Hz Phase Coherent - PCB Mounted Circuitry

Impedance: 4~8 Ohms

Cabinet: Precision Crafted MDF Internally Braced

Enclosure: Tuned Rear Port Bass Reflex Tower Design

Dimensions: 45.8 X 8.5 X 13.4 inches (H x W x D)

Weight: 45.2 pounds/speaker
Pros
Nice pleasing all around sound
Respectable craftsmanship
Incredible value
Cons
A bit too much upper bass emphasis
Low impedance load can be challenging for some budget A/V receivers
Fluance XL7F Floorstanding Speaker Introduction

Over the last decade or so, Internet Direct speaker companies have been popping up all over the globe. Fluance has actually been around since 1997, but they aren't as well known as some of their competitors. We've heard good things about the brand from our forum regulars in the past, so when Fluance approached me to review their new flagship XL7F tower speaker system, I was eager to take them up on the offer. The Fluance XL7F tower speaker system is a largish 3-way tower sporting an MTM driver configuration on top with a passive bass driver at the bottom of the cabinet. They are priced just under that magic $1k/pair where there is already well established stiff competition in which this lesser known Canadian manufacturer must compete with. But WAIT a minute, I misunderstood their website, the XL7F's are priced at $499/pair, NOT each, and that includes FREE shipping! At this price you don't have too many viable floorstanding speaker options worth considering. However, the question remains can Fluance be a top contender based on value and sound quality alone? Read the review to find out.
Fluance XL7F Video Review 

See also:
Confused about what AV Gear to buy or how to set it up? Join our Exclusive Audioholics E-Book Membership Program!
Recent Forum Posts:
sukihock posts on January 22, 2014 15:45
Listening to these right now. Like the presentation better than my late HTD Level Three Towers. Maybe I just miss the dispersion of a good dome tweeter. Also, I think the perceived strange x-over choice works for this down-firing design. Creates a nice wall of sound.
exlabdriver posts on July 03, 2013 00:54
Good eye, billy, unfortunately mine aren't as good as yours; however, with this Review being at the top of the front page under 'Audioholics Featured Reviews and Articles' I assumed that it was one of the latest articles like it normally is when it's on top of the heap there…

TAM
billy p posts on July 02, 2013 21:43
exlabdriver, post: 975338
Post #19 - a thread on Fluance turns into major brand bashing again…

TAM
The post you're alluding too was made 05/15/12….just to set the record straight.
exlabdriver posts on July 02, 2013 19:24
This is a Fluance thread that should be kept on topic discussing the attributes of that gear; however, suffice it to say that my BS Meter pegged on that post…

TAM
Marshall_Guthrie posts on July 02, 2013 14:05
exlabdriver, post: 975350
How many time do we have to see virtually the same post with the same pictures?

It is out there numerous times & in multiple places. Brand bashing at its finest, IMO…

TAM
Sorry, I guess I'm not active enough on the forums anymore to catch multiple instances of the same post. Still, is the content incorrect? I'm not trying to take sides, but if the content isn't untrue, it really doesn't matter how many times it shows up.
Post Reply