Dolby Atmos-enabled vs In-Ceiling Speakers Demo Results
Dolby Atmos-enabled vs In-Ceiling Speakers Demo Results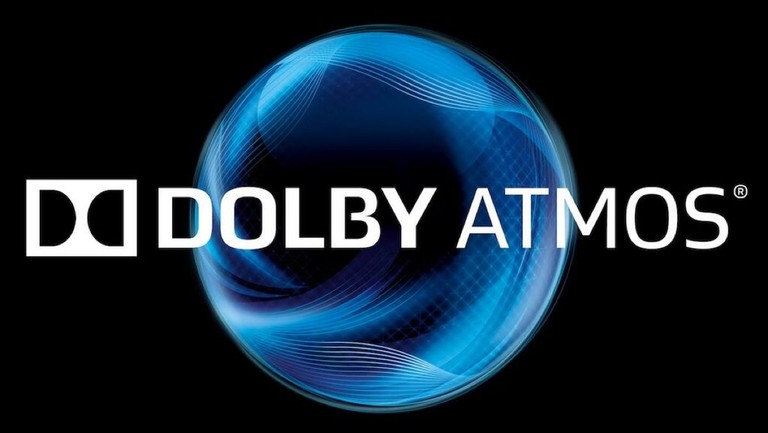 Dolby Atmos
A comprehensive listening test comparing Dolby Atmos-enabled speakers vs in-ceiling speakers was conducted using a Denon AVR-X5200W A/V receiver in the two listening rooms:
1. The Audioholics Showcase Theater Room, which is an acoustically controlled listening space roughly 6,000 cubic feet with 8' flat ceilings and
2. The Audioholics Family Room system which is a large untreated open room with 10' flat ceilings.
The bulk of the listening tests performed on the Denon AVR-X5200W was in a 5.1.4 speaker configuration utilizing four Definitive Technology A60 Dolby Atmos Elevation speakers. The SVS Ultra bookshelf speakers were used as the main front channels, Status Acoustics 8C for the center channel and RBH 41-SE/B bookshelf speakers for the surround speakers, with a small but potent Velodyne MiniVee subwoofer for the low frequencies.  The source was the Oppo BDP-105 Universal Blu-ray player and all speaker cables and interconnects were provided by Blujeans Cable.  With the exception of my über expensive center channel, I tried to test with speakers consistent with a $2k A/V receiver.  The SVS Ultras matched my RBH speakers extremely well as confirmed via pink noise and program material, but the Definitive Technology A60 Atmos speakers were a different story.  The pink noise revealed the A60s were extremely narrow band limited and I will get into how this affected the overall timbre match of the system via the listening tests.
There has been a lot of claims since Dolby Atmos hit the consumer market such as:
"Dolby Atmos is the greatest breakthrough in audio in 20 years."
"Dolby Atmos enabled speakers produce slightly diffuse overhead audio that is quite lifelike and, in some cases, preferable to the sound that comes from overhead speakers."


"You'll hear the same overhead sounds whether you're using overhead speakers, Dolby Atmos enabled speakers, or a combination."
We detail how our in-home Dolby Atmos demo tests went in our Youtube Video and also review the above claims to determine their legitimacy. 
 Dolby Atmos Home Theater Demo Results
For more information about Dolby Atmos-enabled speakers and how they work, we suggest watching the following video.  In this video, we discuss if the specialized crossover network that Dolby developed is really necessary to create an elevation effect.
Dolby Atmos Elevation Speakers Explained Part 2
Have you done the Atmos-enabled vs discrete in-ceiling speaker demo yourself?  Please share your experiences in our Atmos Forum Discussion.

Let us know which route you are going to support Dolby Atmos in your theater room.
Confused about what AV Gear to buy or how to set it up? Join our Exclusive Audioholics E-Book Membership Program!
See also: