Zappiti Calls It Quits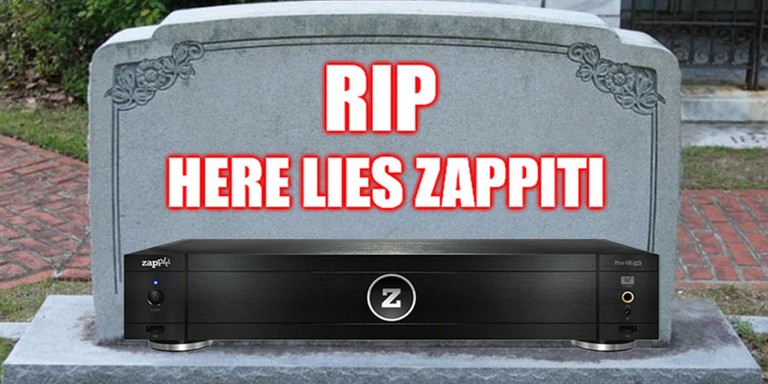 Zappiti RIP
Zappiti Is No More! What Are The Alternatives?
The French company Zappiti is ending its decade-long run designing and manufacturing high-performance media players and AV servers. Originally founded in 2009, Zappiti spent its first years developing an indexing and management system for movies and TV shows for the Russian brand Dune HD. But in 2013, the company launched its first generation of media players and began building a reputation for providing customers with convenient access to their entire movie libraries, plus movie trailers and additional content, with a powerful search engine and filters. Later versions of these media players gained new features, with the ability to access media from network-attached storage (NAS) via a graphic interface that didn't look out of place when compared to streaming media solutions like Netflix. The gear garnered positive reviews from magazines like Sound & Vision, and from well-known YouTubers like our friend Shane Lee. But in early October, the company sent an email to retailers and reviewers announcing that "Zappiti will be over soon."
According to the email, the company had been "fighting since January to keep our baby alive," even working without pay to keep customers happy. It seems that Zappiti has struggled with ongoing legal issues, likely a result of the inflexibility of copyright law as it applies to making copies of Blu-ray movies.  "Justice has refused to hear us," the company said. "We have been shut down for good." The company's cloud service, which uses metadata to identify movies ripped from discs, and organize them on Zappiti's interface, will be disconnected before the end of 2023, according to the email.
What does that mean for Zappiti owners?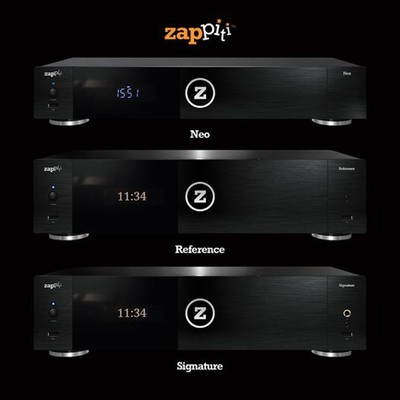 The Zappiti Video software will no longer work for the company's media players, nor for Zappiti's NAS device. Customers do have the option of creating an offline collection, which should continue to work even after the business closes down, but new movies won't be identified anymore. According to the email, the Zappiti Explorer interface will still work, and people will still be able to access their movies via their NAS or the internal HDD. NAS owners will still be able to rip and access video files. "They will be able to keep their actual collection, but with no further possibilities for identifying the new movies on Zappiti Video," the announcement explained. There is one ray of hope, though. Zappiti says that its team is working on a solution that would involve a new app, potentially allowing users to continue enjoying their Zappiti products. Users will have to pay a fee, though it was not specified whether it will be an ongoing subscription or a one-time charge. Users would have to create "a new account and a new collection," with this new app. "It's impossible to retrieve the customer's (existing) collection, unfortunately," the email said. "It will be based on a new cloud."
What about hardware repairs and warranty service? 
According to Zappiti, service and repair will be handled by Let's Get Physical Distribution Inc., the company that distributes the Reavon and Magnetar brands. All players under warranty will receive new parts as needed for free, but the customer will be on the hook for both labor and shipping costs. Out-of-warranty players can be serviced at standard rates.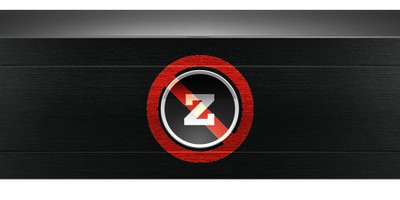 As he discusses in his video about the Zappiti announcement, our friend Shane Lee sees the Shenzhen-based company Zidoo as the best replacement for Zappiti customers looking to jump ship. Founded in 2014, the company launched its first 4K UHD player, Zidoo X9S, in September of 2016. Its newer Zidoo NEO S won an EISA award for Best Media Player, 2022-2023. Interestingly, Zidoo is also the maker of the EverSolo DMP- A6 streaming DAC, which is one of the hottest new products of 2023 in the world of streaming audio. Of course, Kaleidescape was once built around servers that allowed users to rip their movie collections, but the company's current offering is a disc-free solution that requires users to purchase movies through Kaleidescape's online store. It is a high-performance option, and it continues to earn glowing reviews for the picture quality and audio quality it provides. But the hardware is expensive and it no longer affords users instant access to their existing disc-based movie libraries.
Over on AVSForum, a user named John (a.k.a netroamer on the forum) added additional details from his contact at Zappiti. He said that Zappiti support will continue until approximately the first of next year, perhaps beyond that if the company hasn't run out of funds. If support ends, the codes for administrative access will be sent to owners (this would allow users full admin-level access to their NAS devices). The new app would be a subscription-based service, and would be a direct replacement for the current Zappiti Video app. It would be the new default app, used whenever "Video" is selected on a Zappiti player. The new app "will require new identification of the titles on the NAS, and all custom data added will not be carried over," he added. "The title info will default to that within the TMDB database." Finally, the post said that the ripping software, MKV or AnyDVD, has a lifetime license, and will continue to be updated. In what he described as a worst-case scenario, netroamer reassures us that all titles on the NAS can be directly played, via the Explorer option, or on a PC via VLC Media Player. Interestingly, owners of Magnetar's UDP900 Universal Disc Player can access Zappiti NAS files via the Magnetar's interface. As of time of writing, it was unclear whether Magnetar's UDP-800 player shared that capability.
This is a developing story. For now, we can only wait and see if Zappiti comes through with a new app for its customers. Do you own a Zappiti media player? Share your thoughts in the related forum thread below.