JL Audio Fathom f110 Subwoofer Review
JL Audio Fathom f110 Subwoofer Review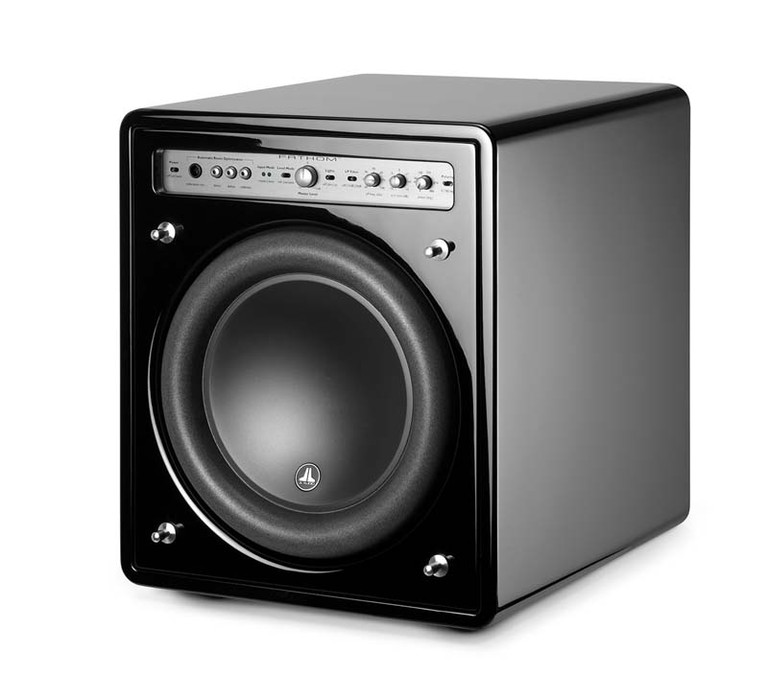 JL Audio Fathom f110
Enclosure Type: Sealed
Driver: Single 10-inch (nominal diameter)
Frequency Response (Anechoic): 27 – 111 Hz (±1.5dB)
–3 dB at 25 Hz / 120 Hz
–10 dB at 19 Hz / 155 Hz
Effective Piston Area: 60 sq. in. / 0.0387 sq. m.
Effective Displacement: 160 cu. in. / 2.6 liters
Amplifier Power: 900 watts RMS short-term
Dimensions (H x W x D): 15.64 in x 12.92 in. x 17.27 in.
Net Weight: 67 lbs.
Cabinet Finish: High-Gloss Black or Satin Black
Pros
Tactile response and slam defies its diminutive size
A pair of f110s have the ability to transform your systems overall performance to new heights
Beautifully crafted with superb fit and finish
Cons
Premature high frequency rolloff above 80Hz
Available only in black
Expensive
Introduction
The JL Audio Fathom f110 may be small in size, but its not lacking in the performance department. While there are certainly much larger subs from other brands at the same price or less, you will be hard pressed to find all of the performance attributes the f110 has to offer in such a compact box. Not once did I find the f110s output lacking as they were always able to rattle my walls and shake my couches when the source material required it. It's clear to me that JL Audio is as serious about high fidelity in the home environment as they have been in mobile audio since their inception. Bassaholics rejoice as JL Audio has produced a reference level product that will thump, and thump well, without requiring a refrigerator sized box that you neither have the space nor the accepting wife to accommodate.