CEDIA 2023 Expo Show Coverage
CEDIA 2023 Expo Show Coverage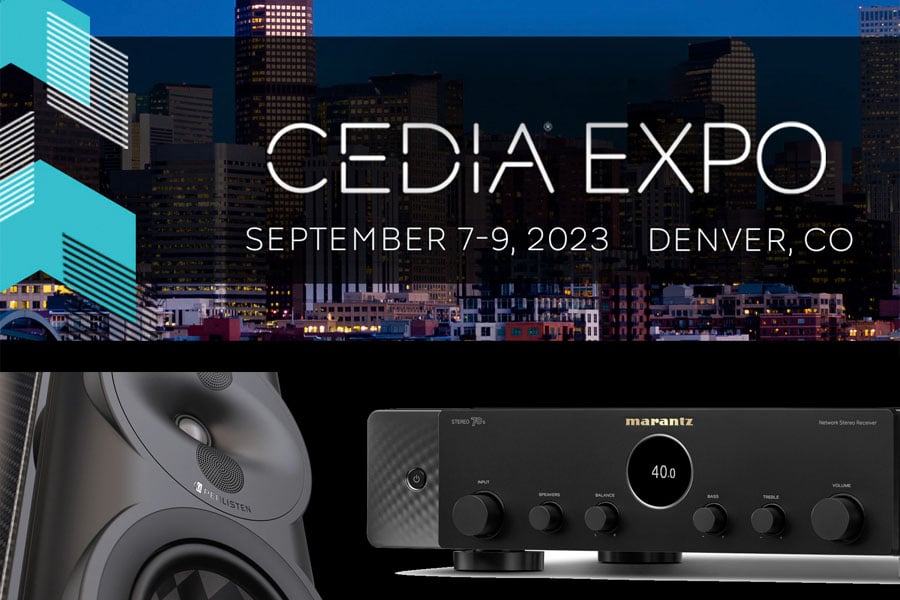 CEDIA 2023 was all about bringing consumers the most impressive video demos we've ever seen. From JVC's new FW update on their 8K DLA-NZ9 to Sony's awesome QD-LED displays and Hisense 100" mini-LED display at prices mere mortal videophiles could afford. I personally thought the best video of the show went to JVC with their 8K demos on the Studiotech 165" screen and NO external processing at all. They truly showcased the near perfect tone mapping JVC has built into their projectors. Sony QD-LED displays looked absolutely stunning and worth their asking price based on performance and feature set.
Audio was no slouch either and the Perlisten S7t Limited Edition 2CH demo being our favorite audiophile experience we had at CEDIA 2023. Perlisten truly proved they've made a great speaker even greater with their S7t Limited Edition version. These speakers had all the great hallmarks that we loved about the S7ts but turned it up to 11 with greater bass extension and output, and the ability to play so effortlessly and smoothly at any listening level. We were in absolute love with the Italian made Audia Flight FLS10 Integrated Amp powering the Perlistens and hope to take a deeper dive into that brand in the near future. Perlisten dropped some serious high performance in-ceiling speakers that address the shortcomings of most products in this category. Could we finally hear all the details in Atmos and Spatial Audio we've been missing from most in-ceiling speakers?
The New CEDIA RP22 Guidelines offer Integrators design guidelines for building a truly SOTA home theater experience for their customers. Our interview with Matthew Poes is a must watch for serious integrators and home theater enthusiasts and we plan to cover this topic in greater detail in the coming months.
With the latest announcement from THX, it seems HDMI 2.1 connectivity and interoperability just got a bit better.
We shot over 20 videos for the Audioholics Youtube Channel covering some of the best brands in home audio and video. This includes coverage for Masimo brands (Denon, Marantz, Definitive Technology), Paradigm and Anthem, Sony, Hisense, Harman Luxury, Perlisten and much much more. Check this page and our Youtube channel regularly for the next couple of weeks for more CEDIA 2023 coverage.
 Sony 4K Crystal 110" LED Wall & Bravia XR A95L QD-LED Displays Dazzle Us!
 Perlisten S7t Limited Edition Speaker Demo Blew Us Away!


The Latest from the Floor
Recent Coverage