THX Ltd. Announces New HDMI 2.1 48Gbps Interconnect Cables
THX Ltd. Announces New HDMI 2.1 48Gbps Interconnect Cables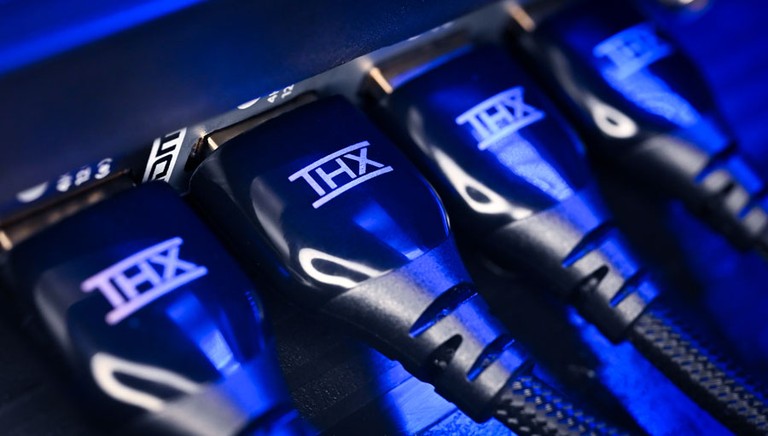 NEW THX Interconnect Cables
Moore's Law states that computer speed will significantly increase every two years while the price will go down and audio technology has followed suit. The advent of HDMI over 20 years ago significantly eased the setup connections of all our AV gear (when it worked). And, it leveled up, when in 2017, HDMI Forum, Inc. announced that they were working on the release of HDMI 2.1. The 18 Gbps we saw with HDMI 2.0b was starting to struggle with today's 4K 60fps gaming consoles. Today, the latest HDMI 2.1 specification supports a range of Higher Video Resolutions and refresh rates, including 8K60 and 4K120, Dynamic HDR, and increased bandwidth with a new 48G cable. HDMI 2.1 also supports eARC, which ensures compatibility between AV devices while supporting the most advanced audio formats and highest-quality audio signals available.
THX NEW ??? CEDIA 2023 Announcement and Q&A Session!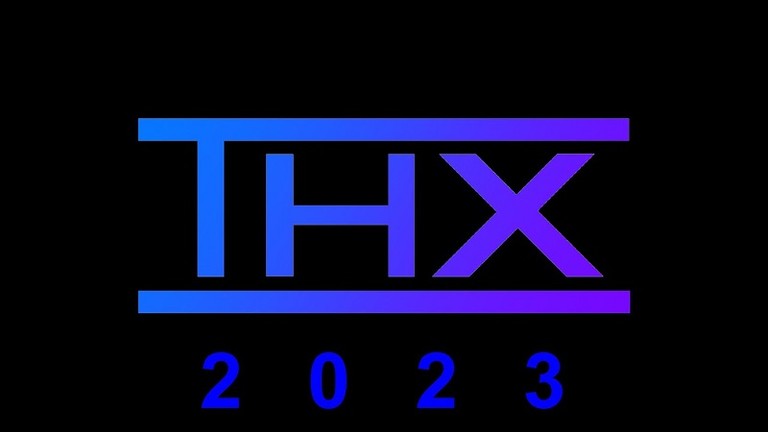 Although we mostly think of THX as a suite of high fidelity audiovisual reproduction standards in everything from speakers, to home theaters, and cinemas, THX Ltd has announced their new THX Interconnect cable. The new Interconnect cable was designed in partnership with Pixelgen, an "engineering-first" company based out of Ontario, Canada, that designs and manufactures professional uncompressed video connectivity and processing products catered to larger or more expansive home theatre space installations. The THX Interconnect cables are a family of Ultra High Speed HDMI 2.1 cables capable of delivering 100% uncompressed 48Gpbs signaling to optimize the fidelity and reliability of nearly any sized or configured home theater system.
The THX mission is to empower high-fidelity entertainment, regardless of where and how consumers want to enjoy movies, music and games. The THX Interconnect cables ensure all home theater components work in harmony at the highest resolutions, regardless of the length. We are pleased to bring home theater enthusiasts around the globe this cost-effective and incredibly reliable new solution. We also look forward to reintroducing the THX Certified Training program which has been dormant for a few years but is back due to overwhelming demand from the home theater installation industry.
-- Jason Fiber, Chief Executive Officer, THX Ltd.
The cables will come in nine lengths and will utilize Pixelgen's PXLGLASS Hybrid Fiber/Copper technology to maintain the smallest cable diameter possible regardless of length when crossing over from copper to long-reach optical fiber requirements which should make installation and management easy and effective.
The weakest home theater cabling link has the potential to bring down an entire system, and the end users' viewing experience with it. THX Interconnect cables have been tailored to give everyone optimal system stability, total HDMI 2.1 functionality, and the maximum 48G bandwidth passing through their system.
--Jack MacDougall, Founder, and Chief Executive Officer, Pixelgen.
THX Interconnect Ultra High Speed HDMI cable will support the maximum 8-10K resolutions at 60 frames per second, and includes:
THX Interconnect (Copper) short-range cable for six sizes: 0.5m (1.64 ft), 1m (3.28 ft), 1.5m (4.92 ft), 2m (6.56 ft), 3m (9.84 ft), 5m (16.4 ft); and•THX Interconnect (Copper + Optical Fiber with embedded PXLGLASS Technology) long-range cable for three sizes: 7.6m (24.9 ft), 10m (32.8 ft), 15m (49.2 ft)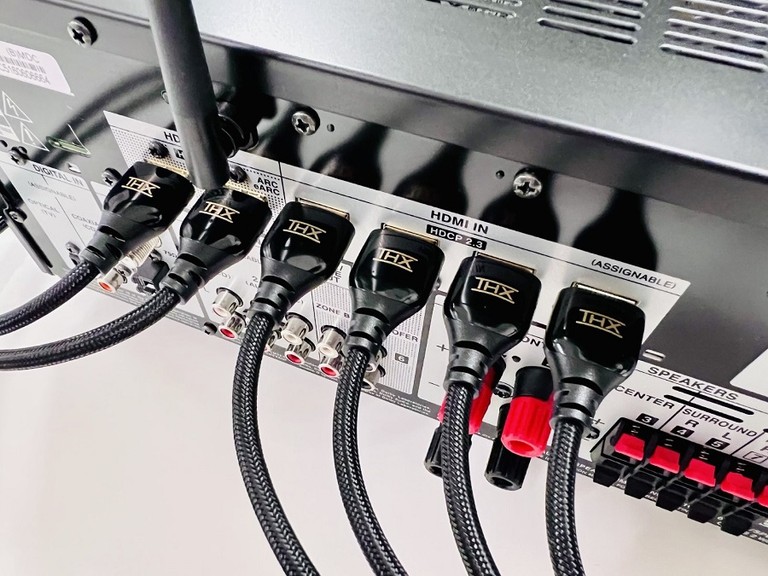 The new Interconnect cable from THX Interconnect cables are thin, flexible, and robust. With any signal transmission method (0.5-to-5m Copper-based or 7.6m-to-15m PXLGLASS Optical), each cable provides the following:
100% uncompressed high-speed signal delivery up to 8K60 48Gbps.
Total HDMI 2.1b Protocol Functionality including Enhanced Audio Return Channel (eARC), Consumer Electronics Control (CEC), Dynamic HDR (High Dynamic Range), HDCP (High bandwidth Digital Content Protection) 2.X as well as all new gaming-centric features, VRR (Variable Refresh Rate), QMS (Quick Media Switching), ALLM (Auto Low Latency Mode), and QFT (Quick Frame Transport).\
Ultra High Speed HDMI Cable Certification (HDMI 2.1b Category 3 for Optical lengths) with scannable official UHD label affixed to packaging.
Internally validated to THX Certified 8K Interconnect Standards; maximized 8K HDMI equipment interoperability, in-system reliability, stringent fitness-to-application testing, hot-plugging, power sequencing and time-lapsed pixel error testing.
Smallest cable diameter possible, ensuring minimal bend radius and encouraging maximum flexibility without compromising reliable signal delivery.
Full spec sheets are available at THX- Home. The price will range from $39.99 to $399 and the cables are expected to ship in late fall 2023.