HDMI 2.1 Compliance Certification Is An Incomprehensible Swamp Of Confusion
HDMI 2.1 Compliance Certification Is An Incomprehensible Swamp Of Confusion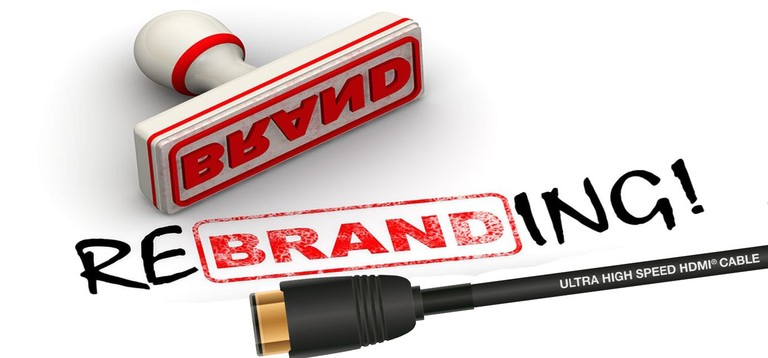 HDMI 2.1 Confusions
HDMI was designed to simplify the AV world. Before HDMI, my SACD/DVD player had a total of 9 analog audio and video cables connecting it to my receiver. Now a single HDMI cable can get the job done, so in some ways, HDMI has been a success. But the technology has become woefully complicated over the years, as new versions of HDMI have ushered in a long list of new features, which may or may not be compatible with the gear you own and/or the gear you're looking into acquiring. Perhaps that's why my definitive guide to HDMI 2.1 from 2020 is the longest article I've written for Audioholics — there's just a ton of nitty-gritty, and there's no way around it if you want to be sure that your AV equipment will work as you expect it to. Unfortunately, the powers that be at the HDMI Licensing Administrator (HDMI LA) have muddied the waters even further now by changing the rules that dictate whether or not a product can be marketed as "HDMI 2.1 compliant." These changes allow nearly any HDMI port on a new device to be labeled as HDMI 2.1, and as a result, the "HDMI 2.1 compliant" designation is practically meaningless. Before we delve deeper into the implications of these new rules, here's a quick refresher on HDMI 2.1.
 HDMI 2.1 Cable Specs & Bandwidth Requirements Youtube Discussion
HDMI 2.1 Recap

HDMI 2.1 was first announced in 2017. It supports a new video transport method called FRL, which stands for Fixed Rate Link. Fixed Rate Link is a signaling technology that is necessary to achieve higher uncompressed resolutions and ultra-high-speed bandwidths of up to 48 Gbps. FRL uses a robust forward error correction scheme, combined with a link-training protocol which adapts the link rate, if needed. FRL replaces TMDS (Transition-Minimized Differential Signaling), which was the foundation of previous HDMI specifications. It's all pretty technical, but what it means in practice is that HDMI 2.1 can offer a bunch of new features thanks to the significantly higher bandwidth afforded by FRL. Ever since HDMI 2.1 was introduced, most of these features have been described as "optional," meaning that not every device with HDMI 2.1 connectivity would offer every feature. In my opinion, the optional nature of HDMI 2.1 features has always been, and continues to be, the core source of all the confusion surrounding the 2.1 specification. The key features associated with HDMI 2.1 include the following:
Transmission of 4K video at 120Hz refresh rate (including at 10-bit, HDR and without color compression), or 8K video at 60Hz.
Enhanced Audio Return Channel (eARC), which allows a full-resolution audio signal to be sent "upstream" from a TV to an audio device. Dolby TrueHD, Dolby Atmos, DTS-HD Master Audio, and DTS:X soundtracks can all be delivered in their true, lossless forms. 
Variable Refresh Rate (VRR), which reduces or eliminates lag, stutter, and frame-tearing for more fluid and detailed gaming.
Auto Low Latency Mode (ALLM), which allows a connected display (and AV receiver) to automatically enter low-latency mode — a.k.a "game mode" — when the user plays a video game, allowing for smooth, lag-free interactivity. The setting automatically returns to normal when ordinary video content, such as a TV show or movie, is played.
Quick Frame Transport (QFT), which reduces latency in the signal delivery process from source to display, resulting in smoother no-lag signal transfer for gaming, virtual reality, and other interactive content.
Quick Media Switching (QMS), which eliminates the delay that can result in blank/black screens before content is displayed after switching frame rates.
I pointed out back in 2020 that there is no official HDMI 2.1 certification for AV electronics, but the HDMI Licensing Administrator does determine which products can be marketed as "HDMI 2.1 compliant." The most salient snippet from my 2020 HDMI 2.1 guide may be this: "The most a manufacturer can do is list the HDMI 2.1 features that are supported by each… component. Likewise, an 8K or 4K TV with HDMI 2.1 ports might not actually support all of the features listed above, so if you are considering a purchase, don't just check to see if the product in question has an HDMI 2.1 port; be sure to check that it supports the specific features that matter to you." That advice remains true now, and it also shines some light on just how confusing the HDMI 2.1 situation has been since its launch. Consider these examples of HDMI confusion:
In 2020, Sony launched the X900H LED TV, which featured an HDMI 2.1 port. Much fanfare was made about the presence of the new port, but the TV did not support any HDMI 2.1 features at launch. Instead, features such as [email protected], eARC, and VRR were to be added via later firmware updates. When VRR was finally added in October of 2021, the new firmware was buggy, and reduced the LCD panel's refresh rate from 120Hz to 60Hz. In 2020, buyers of the X900H thought they were getting an advanced TV with next-gen features because the TV was advertised as having an HDMI 2.1 port, but as of late 2021, those same buyers were still waiting for features.
On the other hand, Sony's 2020 A8H OLED TV had older HDMI 2.0a ports — not HDMI 2.1. Yet this TV, along with many other HDMI 2.0 TVs, supported eARC without issue. As it turns out, although eARC was introduced as an HDMI 2.1 feature, it could be supported by many HDMI 2.0 devices because it doesn't require more than the 18 Gbps of bandwidth delivered via HDMI 2.0. Meanwhile, some TVs with HDMI 2.1 ports (such as the aforementioned Sony X900H) may not support eARC out of the box because of software issues. 
In 2020, receivers from Denon, Marantz, and Yamaha with HDMI 2.1 connectivity were unable to pass 4K 120Hz signals from the Xbox Series X (or from high-end PC graphics cards) to connected TVs. Interestingly, similar video signals from the Sony PS5 worked properly, leading to conflicting reports — some even coming from the receivers' parent-company Sound United — saying that the receivers worked as promised under certain circumstances. Sound United also offered setup configurations that delivered a workaround. The problem turned out to be caused by faulty HDMI 2.1 microchips supplied by Panasonic Solutions, and couldn't be completely solved by firmware. In the end, Sound United ended up "solving" the problem by giving owners of the affected receivers a free hardware adapter, which was a separate box requiring an additional HDMI cable. It was perhaps not the most elegant solution, but it did solve the problem.
Last year's LG OLED TVs had HDMI 2.1 ports, but they could "only" handle 40 Gbps of bandwidth, not the full 48Gbps listed as the technology's maximum in the HDMI 2.1 specification. Some buyers were alarmed by this limitation; I even saw angry posts accusing LG of misrepresenting the TVs' capabilities. In reality, it was a non-issue. The TVs' 40 Gbps of bandwidth turned out to be enough to accommodate all of the HDMI 2.1 features available from next-gen video sources, such as the Playstation 5 and Xbox Series X gaming consoles. The bandwidth numbers weren't the important thing. The supported features were what really mattered. Perhaps it was confusing examples such as these that caused the HDMI LA to rethink the rules surrounding HDMI 2.1.
HDMI 2.1 Compliance Certification Confusion YouTube Discussion

The New Rules

So, what has changed? First, compliance testing for HDMI 2.0 has been discontinued. All future devices with an HDMI 2.x connection will be tested for HDMI 2.1 compliance, even if they would have been considered HDMI 2.0 devices under the old system. These devices don't have to offer ANY of the new HDMI 2.1 features in order to pass HDMI 2.1 compliance testing. Also, the features of HDMI 2.0 are now considered a sub-set of HDMI 2.1. And since all of the newer HDMI 2.1 features have been considered "optional" from the start, a new TV can be labeled "HDMI 2.1 compliant" (and the manufacturer can stamp "HDMI 2.1" next to its HDMI ports), even if the TV has no FRL, no Dynamic HDR, no ALLM, no eARC, no VRR, no QMS, no QFT, no 4K 120Hz, and the ability to accept only 18 Gbps of bandwidth. Effectively, an HDMI 2.0 device can now masquerade as an HDMI 2.1 device, as long as it has been submitted for compliance testing.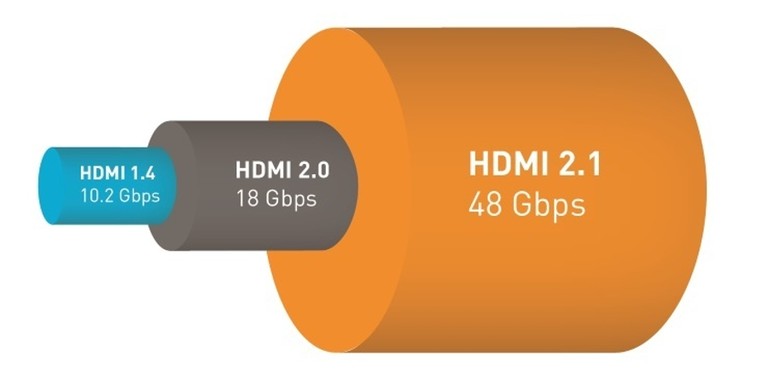 There are really only two requirements:
1.    The device must support "at least one HDMI 2.1 feature," but the HDMI Licensing Administrator now considers practically everything to be an HDMI 2.1 feature — even older features that we previously associated with earlier versions of HDMI. So, for example, having support for 3D video can now qualify a TV for HDMI 2.1 compliance, even though 3D video first appeared as part of the HDMI 1.4 specification! (That's ridiculous, isn't it?)
2.    The device's marketing material must list which features it supports.
As far as I am aware, these rules were not announced publicly by the HDMI Licensing Administrator. Instead, they came to light when some sharp-eyed readers discovered what appeared to be conflicting details in the fine print of a product announcement. The new confusion (not to be confused with the old confusion) surrounding HDMI 2.1 began with the announcement of a monitor from the Chinese manufacturer Xiaomi. It's called the "Fast LCD Monitor 24.5-inch 240Hz version." As first reported by TFT Central, the monitor is advertised as having HDMI 2.1 ports, but the fine print says, "the HDMI 2.1 interface of this product supports the TMDS protocol, and the maximum supported resolution is 1920 x 1080." As discussed above, HDMI 2.1 is built upon the FRL protocol, as opposed to TMDS (though TMDS is included as well in order to ensure backwards compatibility with older HDMI devices). The complete lack of FRL in a supposed HDMI 2.1 device was the first red flag. And while monitors with HDMI 2.1 ports aren't required to display any particular resolution, it is clear that a 1080p monitor using only the TMDS protocol can't possibly provide any of the new features that we have come to associate with HDMI 2.1 up until this point. TFT Central reached out to the HDMI LA to see if this product had really been granted authorization to be marketed as HDMI 2.1 compliant, and indeed it had. Further questions revealed the new HDMI 2.1 rules stated above.
An HDMI 2.1 feature being supported doesn't necessarily mean that it's fully working as expected. For example, many televisions with a MediaTek HDMI 2.1 System on a Chip can accept a 4K 120Hz video signal, but will (cut the vertical resolution in half), or be incompatible with VRR for smoother game-play. This is where trusted reviewers can provide accurate data to help you make an informed buying decision. On (HDTV Test's YouTube channel), we use specialized equipment to check the HDMI bandwidth of any HDMI 2.1 television we test. We have also invested in multiple PS5 and Xbox Series X consoles to test the 4K 120Hz, ALLM, and VRR capabilities of these HDMI 2.1 TVs in real-world gaming. We are also one of the few reviewers who routinely test for full 4K 120 Hz resolution using dedicated test patterns, and we haven't shied away from calling out TVs which fail to resolve full 4K 120Hz resolution.
— Vincent Teoh, HDTV Test
Some tech websites that have reported on this matter have accused the HDMI Licensing Administrator of pandering to unethical manufacturers that want to market everything as "HDMI 2.1" in order to boost sales, even when many of the devices in question lack the capabilities and features that we associate with the HDMI 2.1 standard. (The HDMI LA is the agent appointed by the HDMI Forum to license Version 2.1 of the HDMI specification, and the Forum is composed largely of manufacturers of consumer electronics.) I think that's a fair criticism. But as I mentioned earlier, things weren't exactly crystal clear before these changes were made, and the new rules may be the result of a misguided but sincere effort to provide clarity. Whatever chain of events put these rules into motion, it's hard to see this new system as an improvement. The whole point of labeling standards — versions of USB, versions of HDMI, names of audio codecs and numerical sampling rates, etc. — is supposed to be to make it easier to predict how different devices will or won't work together properly. If you have to read all of the fine print on every spec sheet just to find a product that can do what you need it to do, what is the point of having an HDMI 2.1 standard at all? Without a doubt, manufacturers of cheap products with zero true HDMI 2.1 capabilities will be delighted to stamp "HDMI 2.1" on the back of a TV and sell it to an unsuspecting customer. It is perhaps even more frustrating that there are plenty of more ethical manufacturers out there — companies that would prefer to label their new entry-level TVs as "HDMI 2.0 compliant" instead of "HDMI 2.1 compliant," in order to honestly represent the product's capabilities and avoid the headaches of dissatisfied customers down the road, but these companies no longer have the option to submit their products for HDMI 2.0 compliance testing. They must submit for the new, bogus HDMI 2.1 compliance and market their products as such.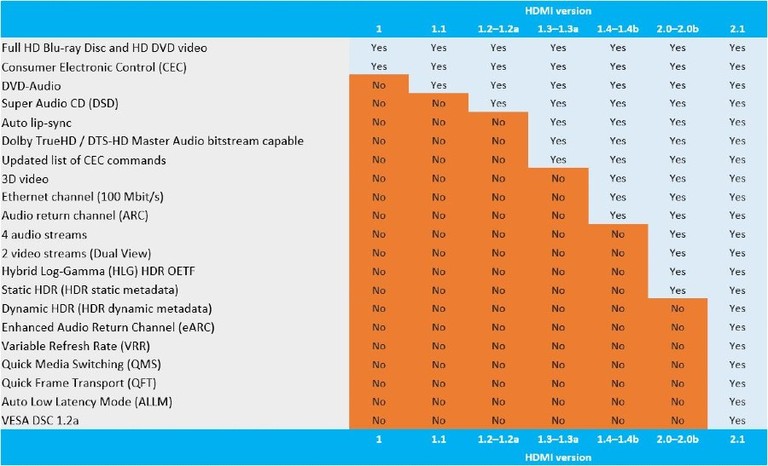 What about cables? Luckily, the certification process by the HDMI Licensing Administrator is more stringent for cables than for TVs, and it's also quite clear. Although there are potentially meaningful build-quality differences between really cheap cables and more durable, higher-quality ones, you do not need to spend a lot on HDMI cables to guarantee performance. Any certified "Ultra High Speed" HDMI cable can deliver the full gamut of HDMI 2.1 features.
The 4K/120Hz, ALLM, and VRR features associated with the latest gaming consoles are actually only the tip of a far more complicated and convoluted iceberg when it comes to the potential final quality of the experience you might get. Other factors such as compression systems, bit depths, and chroma subsampling are also in play – all a factor, fundamentally, of the many data transmission rates different HDMI implementations can support.
— John Archer, What Hi-Fi?
Wrapping up
I think it's fair to say that HDMI 2.1 compliance testing, as it now stands, is not consumer-friendly. It's too complicated, and requires the consumer to acquire too much knowledge and do too much legwork in order to make smart purchasing decisions and get the desired results. (See the dizzying table below if you need more proof that HDMI as a technology has become too complicated for its own good.) I'll go further and say that the current HDMI 2.1 compliance scheme is dishonest. According to Brad Bramy, the Vice President of Marketing at HDMI LA, a manufacturer can now resubmit an old HDMI 2.0 product for compliance testing and then market it as an HDMI 2.1 device. If, for example, LG had a large stock of refurbished B8 OLED TVs from 2018, the company could submit the product for new compliance testing and then market the B8 as an HDMI 2.1 device, even though it only met the HDMI 2.0b standard when it was originally sold. And although the new rules state that a manufacturer must list which features are supported by their HDMI 2.1 devices, it's much more difficult to enforce a rule that only applies to the fine print of marketing and/or packaging material.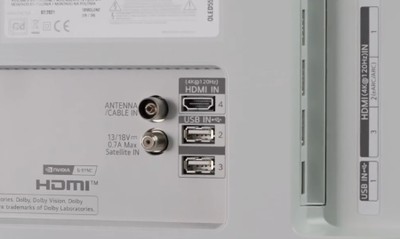 When HDTV Test asked Brad Bramy about how the HDMI LA would enforce such a rule, he said that "the real issue is one of resources, as there are about 1 billion HDMI devices shipping every year, and there are several thousand models and resellers, and several thousand websites and storefronts around the world — so catching a large number of violations is very difficult." According to Bramy, the HDMI LA does investigate cases "when we spot something, or something is brought to our attention." What hasn't changed is the advice I mentioned earlier: look for the specific features that you need instead of assuming that "HDMI 2.1" means anything, because it doesn't. If you want to play games at 4K resolution with a 120Hz refresh rate, look for 4K 120Hz on the product's spec sheet. In some cases, such as LG's 2021 OLED TVs, it will be printed on the HDMI port itself. Admittedly, that advice doesn't help the average consumer who may not even know what features he/she/they might need. But right now, it's the best we can do.
Confused about what AV Gear to buy or how to set it up? Join our Exclusive Audioholics E-Book Membership Program!
Recent Forum Posts:
Otto Pylot posts on March 18, 2022 16:12
I've never had any issues with HDMI connections coming loose. Once in place they've stayed in place.
fmw posts on March 18, 2022 06:58
Shame on the designers for using the kind of connector they did for HDMI. We deserved to have something secure like computer DVI connections. What people will do to save a few cents.
Otto Pylot posts on February 09, 2022 11:08
Been saying all that since HDMI 2.0 was first announced and Sony upclocked their HDMI 1.4 chipsets to the "gray area" between HDMI 1.4 and 2.0 and was allowed to call it HDMI 2.0.
BMXTRIX posts on February 01, 2022 08:55
HDMI has failed to deliver for years, but remains the standard which is in place for consumer and a lot of professional electronics for decades now. I remember when Extron came in to our office and touted how they were doing everything using DisplayPort because it was the future. I looked at him, said he was wrong, and that he woudl be back in a few years with all the same products but this time with HDMI interfaces on it. He assured me he would not. He was wrong.

The headache is not that HDMI sucks. It's that it sucks AND it still has become a standard which is used everywhere, all the time, by everyone, with few exceptions.

The real headache though is the lack of proper implementation with minimum feature sets included. I would say that adding some 2.1 features to a device, such as eARC, should not allow for HDMI 2.1 to be advertised as 'supported'. Yes, it's confusing. That's the whole point. It's just confusing and stupid.

As well, HDMI still doesn't carry mandatory stereo along with surround sound at the same time. So, you can't get audio to a stereo set of speakers in another room without a receiver that performs DSP on the surround mix for stereo output OR the source changing from surround sound to stereo. Silliness, and it should have been right from day one.

That's ignoring the joke that CEC is.
AVR Enthu posts on January 30, 2022 07:41
Stanton, post: 1535307, member: 14012
The only thing I can say for sure is: the passing of each new HDMI version brings less standardization (and clarity) to the consumer. I can remember writing about HDMI 2.0a when HDR compliant displays first hit the market, but it seems as though HDMI credibility has gone downhill from there.

They have never had HDMI as a standard in the first place, but as collection of features. This has been further watered down with HDMI 2.1, with all features becoming optional. Vendors can stick the lavel 2.1 on products which do not support many important features, including speeds above 18 Gbps. This is what we call anti-consumer behaviour. Class action law suit is the only way to change this, otherwise they will not self-regulate.
For something to be a standard, it needs to have compulsory set of features that work the same across the ecosystem, such as PCIe 4.0 or DisplayPort 1.4
Post Reply