THX Spatial Audio on Qobuz Listen with ANY Headphones!
THX Spatial Audio on Qobuz Listen with ANY Headphones!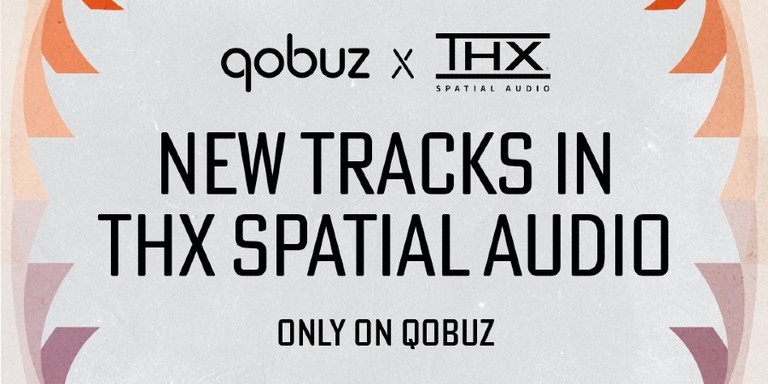 THX Spatial Audio on Qobuz
As you might guess from the name, THX Spatial Audio aims to deliver a "spatialized" audio experience by putting you right in the middle of your favorite tunes (or video content, or podcasts), enhancing subtle details while creating a "live" feeling with greater immediacy and immersion. THX says that the listening experience is both more nuanced and more engaging with vocals and instruments coming to life all around you within a realistic acoustic environment that "imitates how music sounds in a live venue." So, how does this work, and what sets it apart from other spatial audio technologies, like Dolby Atmos? The first thing to know is that THX Spatial Audio is best experienced via headphones.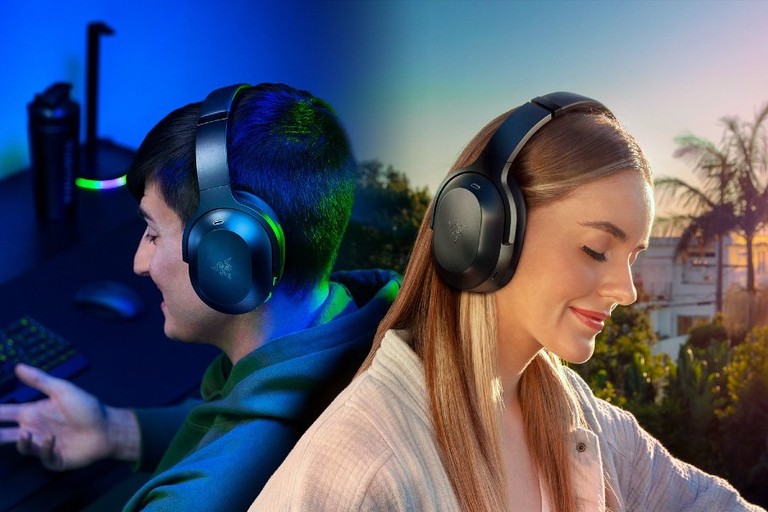 There are currently three different ways that you can hear it for yourself. First, there are some consumer electronic devices (such as headphones, soundbars, and gaming laptops) with THX Spatial Audio integrated via onboard software, but this is not likely to be how most people take advantage of the technology. Second, there is an app for Windows PCs that allows the user to enjoy THX Spatial Audio with practically any stereo or multichannel audio source, through any pair of connected headphones. THX says that the app "intensifies 3D soundscapes in all forms of entertainment" by applying unique signal-processing techniques to transform normal audio into something that sounds more akin to a binaural recording. The third way to experience this "spatialized" audio is via content mixed specifically for THX Spatial Audio using the company's proprietary rendering engine. THX works directly with musicians, content creators, and music festivals to mix (or remix) recorded music and live concerts into "fully immersive 3D audio experiences" that create a "360-degree soundstage around you." Content mixed specifically for THX Spatial Audio can be enjoyed on any device, over any pair of headphones without special hardware or software.
 THX Spatial Audio headphone demo video on YouTube
Flipping the switch in the THX app from stereo to spatial audio produces an instantly wider soundstage. It lets sounds move around you in virtual space while at the same time giving you control over how large that space feels thanks to a distance adjustment.
— Simon Cohen of Digital Trends
Of the three ways to experience THX Spatial Audio, the focus of this article is that last one: original content mixed specifically for THX, using advanced signal processing to place sounds "out of the head." The audiophile music-streaming service Qobuz recently asked THX to work with a handful of artists to collaborate on new mixes, transforming what would otherwise be conventional audio into "unbelievable 360-degree sound" with "realistic acoustics ensuring a unique listening experience, whether simulating a recording studio or an authentic virtual environment." These mixes combine the high-quality 24-bit audio that Qobuz is known for with the uniquely "live" feeling of THX Spatial Audio.
The ease with which Qobuz users can experience the THX Spatial Audio music tracks, and the fact that it is lossless, even Hi-Res, make the format a natural fit for our platform. The artists providing these THX Spatial Audio mixes on Qobuz are eclectic and acclaimed, and are a great fit for our audience of true music aficionados.
— Dan Mackta, Managing Director of Qobuz USA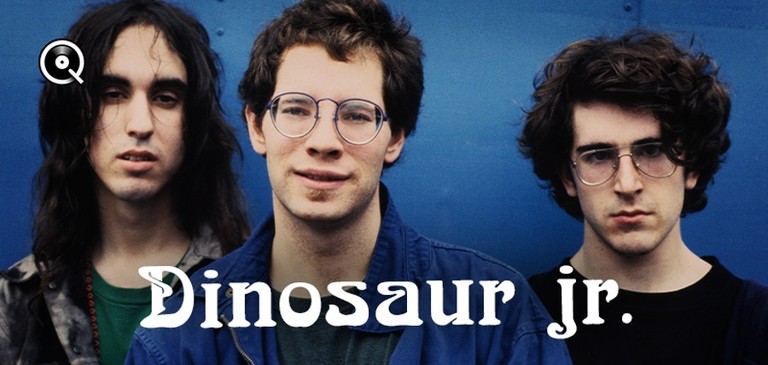 Interested? Skeptical? Curious? To hear for yourself, check out these three exclusive tracks on Qobuz using your favorite headphones:
1. "Double Dare" by Circuit des Yeux (originally performed by Bauhaus)
2. "Calling Vic Juris" by Anat Cohen
3. "Whenever You're Ready" by Dinosaur Jr. (originally performed by The Zombies)
According to THX, these tracks were created to give listeners "the feeling of literally being in a space with the performers," with "dramatic realism (and) immersion… allowing music artists to take advantage of the connection between tech and music in new and unique ways for digital enjoyment." In particular, the THX Spatial Audio mix of "Double Dare" by Circuit des Yeux promises all-enveloping, concert-hall-like immersive drama. "Calling Vic Juris" by Anat Cohen takes a very different approach, aiming instead to deliver "an extreme sense of intimacy and approachability." THX Spatial Audio is not about making everything sound the same; instead it's a tool that allows artists more flexibility to craft the soundscape that works best with their music. These new THX Spatial Audio tracks follow other exclusive Qobuz releases from Christian McBride, Zappa Records, Mercury KX, Tower of Power, and more.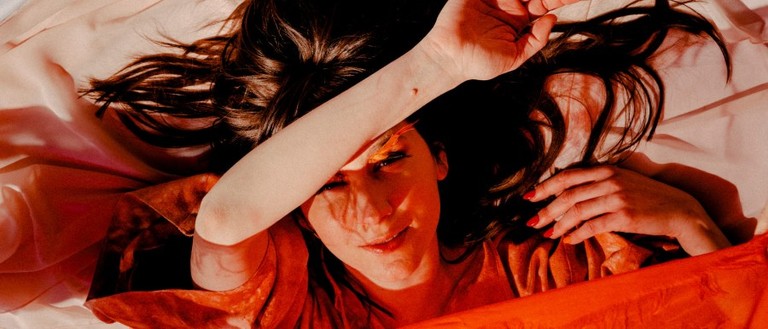 Double Dare' is a song filled with immense power. Listening to it helps decimate my fear. My favorite part about the CdY interpretation of 'Double Dare' is the way Whitney (Johnson) represents the screeching guitar part with a viola and overdrive pedal. The way the harmonics and feedback bounces and resonates around in THX Spatial Audio feels like being in the eye of a tornado. If 'Double Dare' is an anecdote to fear, this cover of 'Double Dare' in THX Spatial Audio ups the dosage.
— Haley Fohr of Circuit des Yeux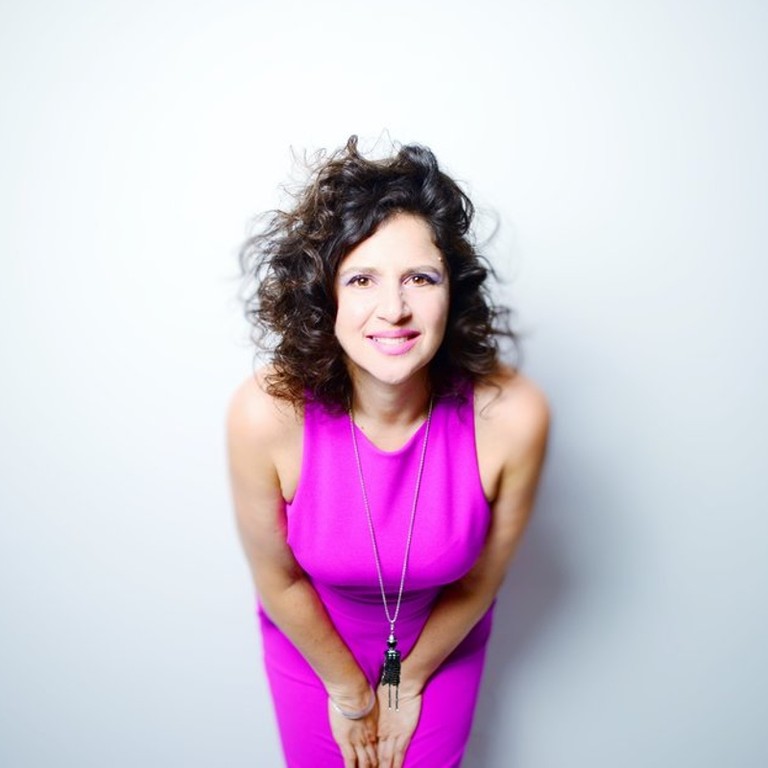 We recorded the song ('Calling Vic Juris') as an acoustic duo and then added layers of clarinet and guitar. The THX Spatial Audio format amplifies the building momentum heard as the track progresses, especially ~3.5 minutes in when the clarinet tracks soar with and above the multiple layers of guitars. With this audio format I could express the influences of both the acoustic and electric worlds we breathe. I was grateful to work on this project alongside THX and Qobuz, two companies committed to providing a high-quality music listening experience, allowing us to bring our intimate studio experience directly to the ears of listeners.
— Anat Cohen
Qobuz and THX Ltd. have teamed up once before, working to increase consumer access to 24-bit Hi-Res audio by bundling a free three-month subscription to Qobuz with the purchase of the THX Onyx, a $200 dongle-style DAC and headphone amp — and the first consumer product ever offered by THX.
THX is pleased to work with these talented Qobuz musicians to bring the artists' vision of deep and true audio immersion to fans. As an artist and an engineer, I am always interested in deepening the experiences music can evoke. THX Spatial Audio is a phenomenal immersive technology that we are thrilled to bring to these creative musicians to support them in heightening their creativity and connection to their audiences.
Kasson Crooker, musician and THX Spatial Audio engineer
To learn more about THX Spatial Audio, visit: https://www.thx.com/thx-spatial-audio-content/
Confused about what AV Gear to buy or how to set it up? Join our Exclusive Audioholics E-Book Membership Program!