Tidal Delivers True Dolby Atmos Music To Your Home Theater
Tidal Delivers True Dolby Atmos Music To Your Home Theater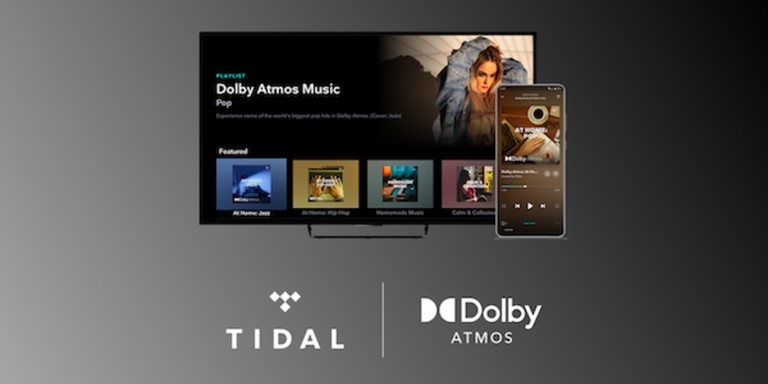 Tidal Dolby Atmos
In December of last year, the streaming service Tidal began supporting the immersive Dolby Atmos Music format. The announcement was initially met with excitement from audiophiles interested in hearing their favorite tunes in three dimensions, but that excitement was soon tempered when it became clear that the Atmos experience on offer was limited to a handful of Android smartphones and tablets that supported the mobile version of Dolby's technology. The only non-mobile audio device capable of playing Tidal's Dolby Atmos Music content was Amazon's $200 Echo Studio smart speaker, which is hardly an audiophile-approved solution. The 2019 Munich High End audio exhibition had given lucky attendees a taste of what Atmos Music was truly capable of: New immersive mixes were played back on a huge, high-end systems composed of Bryston electronics and PMC speakers. When would Dolby and Tidal find a way to deliver that kind of experience to the home user?
Right now! Over the last week or so, Tidal has rolled out a real-deal Dolby Atmos Music offering, enabling subscribers to Tidal's HiFi tier to enjoy a "next-level immersive audio experience." After a software update, the Tidal app running on compatible third-party streaming devices and smart TVs will send Dolby Atmos Music over HDMI to an Atmos-capable AV receiver or sound-bar, allowing the audio gear to recreate a three-dimensional musical space to immerse the listener. As with Dolby Atmos movie soundtracks, Tidal's Dolby Atmos Music offering "allows sounds to be precisely placed, adding dimensionality to create a full audio atmosphere," according to the two companies. 
Dolby Atmos Music allows people to connect with their favorite music in a whole new way, pulling them into a song and revealing what was lost with stereo recordings. Listeners can discover hidden details and subtleties with unparalleled clarity. Whether it's a complex harmony of instruments placed around a listener, a legendary guitar solo that fills a room, a massive bass drop that washes over the audience, or the subtle breath a singer takes, Dolby Atmos gives music more space and the freedom to unleash every detail and emotion as the artist intended.
— Tidal
What do you need to make it all work? Right now, the experience is limited to a handful of streaming sources running the most recent version of the Tidal app.
Compatible devices include the following:
Apple TV 4K, running tvOS 13 or later
Amazon's Fire TV Stick 4K, Fire TV Cube, and Fire TV (3rd gen), running Fire OS version 6 or later.
NVIDIA SHIELD TV or NVIDIA SHIELD TV Pro (2019 or newer models)
Select Android TVs from Sony and Philips — running Android TV 9 (P) or later —  which can play back the Dolby Atmos Music content on their built-in Atmos-enabled speaker systems, or pass the signal via HDMI ARC or eARC to a compatible AV receiver or sound-bar
Conspicuously absent from the above list is Roku, which makes the most popular streaming devices in the US. I would expect that there is work going on behind the scenes to bring Roku into the loop, but no such announcement has been made. Ditto for Google Chromecast as well as Control4 for those that utilize home automation.
Tidal has not revealed the total number of tracks available in Dolby Atmos Music, but last year Dolby announced a partnership with Universal Music Group that promised to produce thousands of songs in the format. Atmos Music tracks are currently highlighted on Tidal's Home screen, and users can browse the "Available in Dolby Atmos" section, or simply type "Dolby Atmos" into the search bar. Tidal's dedicated "At Home" playlists, which are categorized into genres like Jazz, Pop, and Hip-Hop, are now featuring Atmos tracks as well. According to Tidal, the streaming service's library of Dolby Atmos tracks has grown steadily since the December launch, and now includes songs from popular mainstream artists such as Ariana Grande, The Weeknd, Camila Cabello, and Halsey. Classic rock fans can now stream The Allman Brothers Band or Rush in Dolby Atmos, and punk rock fans can head-bang along to The Ramones like never before. Tidal describes the Dolby Atmos music collection as comprising "a wide array of artists and genres," from old-school rap to country. There's reportedly a whole playlist of Bing Crosby songs in Dolby Atmos, if that's what you're into. The good news is that, assuming you subscribe to Tidal's $20/month HiFi tier and have compatible hardware, Tidal will automatically default to playing the Dolby Atmos mix whenever you select a song that is available in the format — so you won't have to make changes to your settings, or even spend time looking for the Atmos version of a particular track. The streaming device will recognize that your audio gear supports Atmos, and the Tidal app will know if there is an Atmos version of a song you choose, so you can just pick any song you're in the mood for and rest assured that you'll get Dolby Atmos Music, assuming it's available.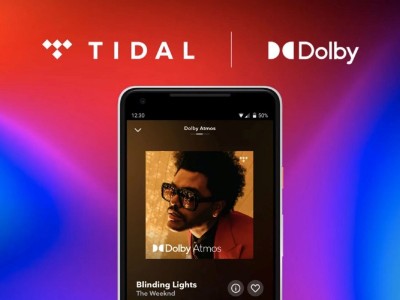 Dr. Sean Olive, the Senior Fellow of Acoustic Research at HARMAN International, recently confirmed that Dolby Atmos Music played flawlessly on his system, which includes an Apple 4KTV streamer and a JBL Sythesis SDP-55 AV processor.
Atmos Streaming over DD+ not TrueHD Lossless But That's OK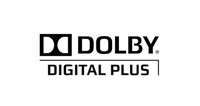 Even when everything is working as intended, there are some limitations to Tidal's Dolby Atmos Music experience. First of all, the audio is delivered via the lossy Dolby Digital Plus codec, rather than the lossless Dolby TrueHD codec used on Blu-ray discs, so there will be some loss of resolution compared to the studio master. This isn't surprising — all streamable Dolby Atmos content that I'm aware of from services like Netflix and Amazon Prime Video is delivered via Dolby Digital Plus — but it's a little disappointing coming from Tidal, which made its name as the first streaming service to deliver 100% of its catalog at CD quality or better, and the first to adopt the technically impressive (if somewhat controversial)  MQA format for delivering high-res music without hogging a ton of bandwidth. DD+ sound quality is a significant step up from Dolby Digital due to much less compression so the resultant fidelity should still satisfy most audiophiles. Beyond that complaint, there are other technical wrinkles that need ironing out. For example, if you create a playlist that contains a mixture of Dolby Atmos tracks and regular stereo tracks, there can be a small interruption in audio output at the start of a new track. According to Tidal, the attached audio device has to "reconfigure its audio system for the new format" every time it switches from stereo to Atmos (or vice versa), resulting in a gap in playback. I used to have a similar problem after inserting a CD into my Oppo BDP-93 Blu-ray player. When I sent the audio via HDMI into my AV receiver, the first track would always play with the first second or so cut off. Trust me: that gets annoying really quickly.  
Despite these growing pains, it's exciting to see the true potential of Dolby Atmos Music taking shape via Tidal's popular HiFi streaming service. The mobile version of Atmos doesn't even begin to deliver the truly immersive experience that the technology was created for, and the inclusion of Atmos on a small, mass-market device like Amazon's Echo Studio smart speaker is little more than a gimmick. With this new update to Tidal's app, the Atmos Music experience can be enjoyed as it was meant to be, on a full-scale home theater system with multiple speakers. Yes, some users might listen via a sound-bar, or even via the built-in speakers on an Atmos-enabled TV, and that's fine. It allows Dolby to make boatloads of money by licensing the Atmos sub-brand to a huge number of audio devices, some of which are more capable than others. But if you have a true Atmos-capable home theater system and one of the streaming devices mentioned above, you should definitely give Dolby Atmos Music a listen.
Tidal is currently offering an extended 60-day free trial to new users, so you have nothing to lose, and a potentially game-changing musical experience to gain.
Check it out at TIDAL.com/DolbyAtmos.
Confused about what AV Gear to buy or how to set it up? Join our Exclusive Audioholics E-Book Membership Program!