Dolby Atmos Music Is Coming to Amazon HD — Are You Ready?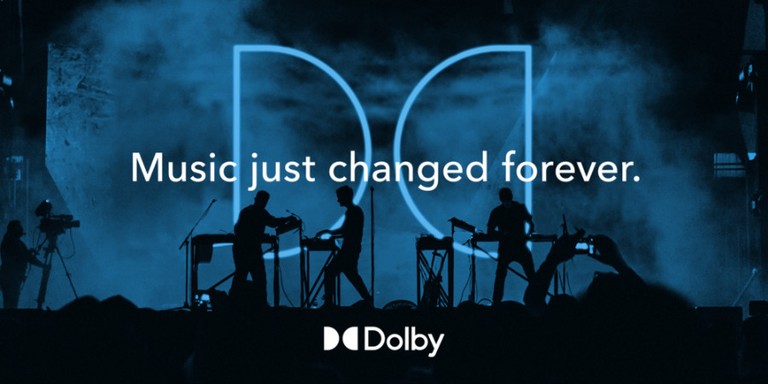 Dolby Atmos Music on Amazon HD
When Amazon announced its new Amazon Music HD lossless-quality streaming service, audiophiles took notice. For the first time, a truly major player in the world of streaming music would offer its entire catalogue — approximately 50 million tacks — in CD-quality or better, up to 24-bit/192kHz. Amazon may play third fiddle to Spotify and Apple music right now, but with 30 million users, it already has nearly 10 times as many subscribers as Tidal and Qobuz combined. It seemed like only a matter of time before one of the bigger media companies challenged those smaller audiophile favorites with a high-res streaming tier aimed at the masses. Both Spotify and Apple have been rumored to be exploring similar offerings, so Amazon's announcement wasn't altogether surprising. But the announcement did include a piece of information that was genuinely unexpected: Amazon Music HD will be the first streaming service to support Dolby Atmos Music, a new format that uses Dolby's object-based surround sound technology to bring cinematic scale and immersion to music. So far, only about 50 titles have been released in Dolby Atmos Music, but Dolby has announced a partnership with Universal Music Group that will produce thousands of songs in the format, "from a diverse list of artists across a wide range of genres."
The buzz surrounding Dolby Atmos Music got its first spark in the audiophile world back in May of this year, during the Munich High End audio exhibition, where the British loudspeaker manufacturer PMC demonstrated the format's potential by playing a new Atmos mix of the Miles Davis classic, Kind of Blue. The Bryston-powered PMC speaker system at the show was reportedly identical to the newly-installed Atmos system in Hollywood's famous Capitol Records Studios, where the mix was created from the original master tapes. At a show mostly dedicated to high-end two-channel listening, the Atmos system made a big splash.
Heard in Atmos, Kind of Blue's opening track, 'So What,' had an easy, natural presentation that made it seem like you were listening in an actual space. Instruments were planted firmly in the front stage, but the sound seeped out to the sides of the listening area in a subtle manner and conveyed a realistic sense of height. When a high-res stereo version… was played for comparison, the sound seemed flat and 'locked' to the front speakers, with little sense of height or depth.
— Al Griffin, Sound&Vision
Like Capitol Records Studios, other major recording studios associated with Universal Music Group have installed Atmos systems to facilitate the mixing of new Atmos content, and the remixing of classic material from the label's extensive catalog.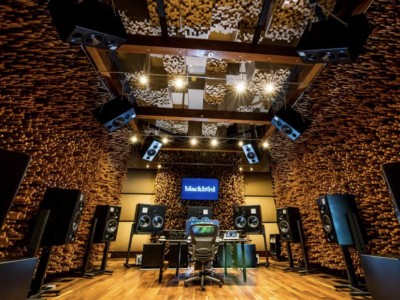 A visit to London's Abbey Road Studios would see engineers hard at work on Dolby Atmos Music content, as would a trip to Nashville's Blackbird Studio and Berry Hill Studios. According to Dolby, thousands of Atmos-encoded songs are in the works, including hip-hop, pop, rock, jazz, and classical music. The list of big-name artists whose music will be available in Dolby Atmos Music includes Billie Eilish, Elton John, The Beatles, Lady Gaga, Luciano Pavarotti, Marvin Gaye, and The Weeknd.
This is a completely new way to create and experience music, freeing artists to be more expressive and experimental with their recordings. Dolby Atmos Music envelops the listener, bringing you inside the music and creating a visceral 'wow.'
—Todd Pendleton, Chief Marketing Officer and Senior Vice President, Dolby Laboratories
In order to experience the true impact that Dolby Atmos Music is designed to deliver, you will of course need an Atmos-capable surround sound system, with separate speakers to reproduce the height effects. But there are other, less cumbersome ways to dip your toes into the Atmos experience. Atmos-capable sound bars, such as the Sennheiser Ambeo, are becoming popular options for those unwilling to run cables in their walls and drill holes in their ceilings. Even certain mobile devices  — including the newest iPhones — are equipped with a version of Atmos technology.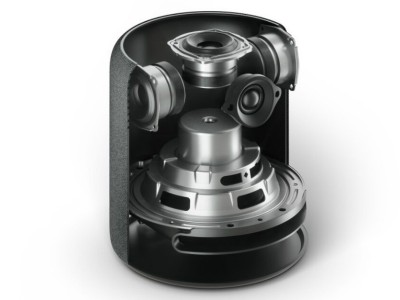 When Amazon announced that Dolby Atmos Music would be supported on the Amazon Music HD streaming service, the company also announced a new smart speaker called the Amazon Echo Studio ($200 each), which is the first of its kind to support Dolby Atmos Music.
Amazon HD Memberships cost $12.99/mo for the individual plan and they are currently offering a 30-day free trial period.
To get music-lovers excited (and educated) about Dolby Atmos Music, Dolby has created a new YouTube series called The Art of Dolby Atmos that follows artists on their journey working in Dolby Atmos.
Will Dolby Atmos Music finally make surround-sound music a mainstream reality, or will it dwindle into audiophile obscurity, as did its predecessors SACD and DVD-Audio? Share your thoughts in the related forum thread below.
Confused about what AV Gear to buy or how to set it up? Join our Exclusive Audioholics E-Book Membership Program!
Recent Forum Posts:
gene posts on November 19, 2019 17:12
Amazon Music HD is the first streaming service to support Dolby Atmos Music. Dolby has teamed up with Universal Music Group to produce thousands of songs in the new format, from major artists across a wide variety of genres. Will Dolby Atmos Music be the next big thing, or will it be destined for audiophile obscurity?
Has anyone successfully streamed Dolby Atmos from Amazon HD music services? We want to hear about your experiences here.
32319
Read:
Dolby Atmos Coming to Amazon HD Music
Post Reply