Apple Music Lossless & Dolby Atmos: How YOU Can Enjoy Every Bit of Resolution!
Apple Music Lossless & Dolby Atmos: How YOU Can Enjoy Every Bit of Resolution!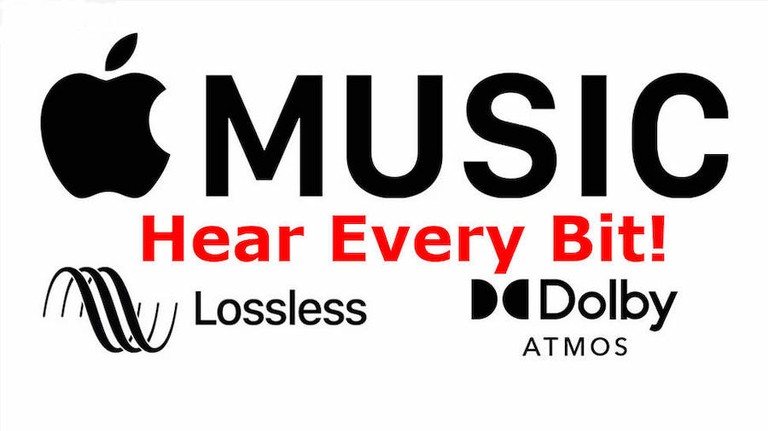 Hear Every Bit of Apple Music Lossless!
Apple Music has upgraded to lossless streaming for its entire music catalogue with libraries of songs streaming at high-resolution and Apple's new Spatial Audio by Dolby Atmos. Apple's decision to offer it all at no additional cost is already reverberating through the streaming music industry. It beat Spotify to the lossless punch, and may have pushed the competitor's decision when it comes to pricing. Last March I had predicted Spotify would offer lossless at no additional charge, now I'm certain of it! Amazon Music had already responded to its competitor's lossless streaming announcements by dropping the price on its HD tier to match its basic music streaming package at $9.99 per-month. That clicking sound you keep hearing—it might just be Tidal Hi-Fi and Qobuz subscribers calculating the viability of jumping ship!
Apple Lossless & Spatial Audio YouTube Discussion

Apple Music providing its lossless and Spatial Audio upgrade at no extra charge would normally put the ranks of competing lossless music streamers at a serious competitive disadvantage. But this is Apple we're talking about here! So we know to expect hurdles to enjoying lossless and hi-res streaming from a company that has done little throughout its history to support these formats. So, we'll examine how to obtain a bit-perfect stream from its new library of lossless and hi-res music files in the precise way we want to enjoy it. Expect barriers and perhaps even the need to break out of the Apple walled garden. But first lets look at the good news, Spatial Audio by Dolby Atmos.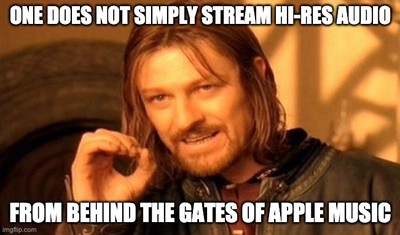 The Good News: Spatial Audio by Dolby Atmos

Easily the most important upgrade to Apple Music is that its entire library of over 75-million tunes is now streaming lossless. Apple uses its own codec, ALAC or "Apple Lossless Audio Codec" to stream every song within 16-bit/44.1-kHz all the way up to 24-bit/192-kHz. But the crowning achievement for "surround music" fans is that Apple Music also includes select titles in its Spatial Audio format by Dolby Atmos.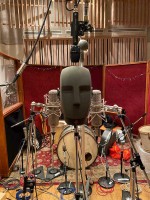 Apple Music's Spatial Audio by Dolby Atmos is a major boost for Dolby Atmos Music, a fledgling audio format that seems to be catching on. As we've seen from artists like Bad Think, studios are now recording specifically for the format which is sure to provide the best possible results. One Apple Music playlist entitled, "Made for Spatial Audio" says each track is either recorded in or remastered for Spatial Audio. It's probably a good bet that music recorded in the studio specifically for the Dolby Atmos music format sounds amazing. If it's anything like some of the HD-DVD and SACD discs that I still use from time-to-time, these will be an especially stunning experience for live recordings. It's nice to see another "surround music" format making a comeback and adding variety to our music listening. One positive sign about Apple's Spatial Audio is that it doesn't need a specific audio resolution to get the effect. Apple even promises that its surround music format can be enjoyed over its own Bluetooth headphones that are decidedly NOT lossless. But expect results to vary, wildly.
Gene, our fearless leader at Audioholics has already jumped with both feet into the new Apple Music Spatial Audio using his Apple TV 4K connected to a Marantz SR8015, and he reports:
"Excellent results. The audio levels seem correct unlike Tidal (Dolby Atmos) being up to 20dB too low. There are about 119 files in each Atmos playlist and Atmos albums like Steven Wilson Future Bites are also available in Atmos." - Gene DellaSala
But if Apple Music is serious about competing in the lossless streaming hi-fi market, it could pose a serious threat to small fish like Tidal. Offering superior sound quality with its Spatial Audio and forgoing compressed MQA technology with its own lossless ALAC stream could give it a competitive advantage. But, there are some caveats to consider if you're planning on streaming Apple Music at all of its available lossless resolutions.
Bad News: Streaming Apple Music Hi-Res Audio

Apple's highly successful but unique business model was initially built as a dedicated ecosystem into which one buys entry to live within its beautiful walled garden. Just be sure to mind the shrubbery around the perimeter and try not to stray beyond its enclosure. But Apple's walled garden approach has been changing, slowly. Apple made ALAC an open-source codec since 2011, so there are many ways to enjoy its upgraded stream without being tied to Apple-only hardware. In fact, for now you'll be required to step outside Apple hardware to enjoy its full range. Here, we'll examine the wins vs losses you'll encounter with Apple Music's new lossless audio quality as we look for ways to obtain that bit-perfect stream that plays back in the exact resolutions that the Apple Music ALAC file is encoded.
Note on Hi-Res Audio: I'm not here to tell that you should listen to high-resolution audio, free of any transcoding or compression. We audio nerds can be obsessive about achieving digital purity, but not achieving purity shouldn't deter your enjoyment of the music one bit! However, since a variety of resolutions on offer to Apple Music subscribers, you should at least know whether or not you're getting exactly what the service is streaming. This list and its conclusions are also not intended to be fully comprehensive, there are probably more ways to stream than any one article can possibly cover. But here are the most common methods you try.
Apple AirPods, AirPod Max & Beats Headphones

All of Apple's wireless earbuds and headphones use Bluetooth to stream from the iPhone that has committed to wireless audio since dropping the 3.5-mm jack. Using any of Apple's headphones including its popular AirPods, Beats wireless models and AirPod Max use Apple's lossy AAC codec through Bluetooth, even when streaming Apple Music lossless ALAC source files. Apple watchers have speculated that Apple Music may have launched lossless audio a step out of sync with its other business divisions. Some believed Apple would launch Gen-3, or the next-generation of its popular AirPods to correspond with the launch of Apple Music lossless so as to include at least one that takes advantage of its new lossless and hi-res library. But even if developers at Apple are busy working on new headphones and AirPods, it's unlikely they'll be designed to achieve high-resolutions possible until Apple releases its own a Lightning port external DAC. As MacRumors points out:
"‌AirPods‌, ‌AirPods Pro‌, and ‌AirPods Max‌ are limited to the Bluetooth AAC codec when paired with an iPhone, and won't be able to stream ‌Apple Music‌ lossless files, Apple confirmed to T3."
Apple Music Lossless Supported requires a 3rd-party external DAC
It's no surprise that you won't get lossless audio over Apple's wireless headphones and earbuds. All Bluetooth codecs are lossy, even the hi-res codecs like aptX-HD and LDAC. But what if you could wire your headphones directly to your iPhone using Apple's AirPod Max + Lightning-to-3.5-mm Auxiliary cable? 
Apple Wireless Headphones/Earbuds - LOSE!
AirPod Max + Auxiliary Cable
My sympathy goes out to Apple fans that recently bought the $550 AirPod Max headphones expecting to be up-to-date with Apple Music for the foreseeable future. Unfortunately, even using the optional AirPod Max Auxiliary Cable that allows you to connect AirPod Max directly to your iPhone, you won't hear a bit-perfect match of all Apple Music's ALAC files. Apple's diminutive $35 Lightning-to-3.5-mm cable can only reproduce the limited range of iPhone's internal DACs. Audio out from your iPhone Lightning port can only send a maximum of 24-bit/48-kHz audio to your headphones. That's not bad, really because technically 24/48 is among the range considered hi-res. However, Apple Music source files go all the way up to 24-bit/192-kHz. It's close, but some files will be down-graded to 48-kHz. Good enough for many, but not the bit-perfection we're looking for.
AirPod Max Wired - LOSE!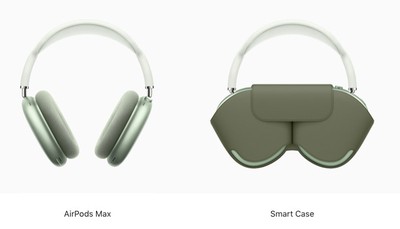 Seriously, Apple? I don't think "Smart" is the right descriptor for that case
iPhone-to-Headphone Portable Hi-Res/Lossless Sound
There is a workaround that will let you slip past iPhone's internal DAC limitations and bypass the shrubbery around the Apple walled garden's perimeter. Streaming Apple Music's range of hi-res files directly from your iPhone is possible using an external DAC. Apple Music About page says:
"To listen to songs at sample rates higher than 48 kHz, you need an external digital-to-analog converter."
This is good news for iPhone-users! The digital audio output from iPhone's Lightning port is not limited to its internal DACs 48kHz ceiling. This puts iPhone's digital audio output a step ahead of Android's USB output (more on that later). The Lightning port on iPhone provides access to the raw digital output so you can use an external DAC/amp, the form factor commonly known as a "dongle". But connecting a portable DAC/Amp isn't a clean process since Apple doesn't make one, you'll need an additional "dongle" that converts the Lightning port to USB-C. Yeah, get ready to be "double dongled".
You'll need a lightning-to-USB-C adaptor. Apple sells a Lightning-to-USB Camera Adaptor, but you may be able to find one that works just as well in the aftermarket. Using iPhone as your source for mobile audio, just plug the portable USB headphone DAC/Amp into the USB-C side of the adaptor. There are plenty of USB DAC/Amp options available at a variety of prices, including the THX Onyx or Audioquest Dragonfly, they're not much bigger than a USB thumb drive. There are larger portable headphone DAC/Amps available that bring the advantage of being battery-powered, but they're almost as large as your phone, like the ones made by brands like FiiO or Monoprice.
The double-dongle configuration may seem a little obsessive, but it's the price we pay for bit-perfect portable audio to your headphones. Depending on your headphones, you may need yet another dongle. A portable headphone DAC/Amp provides a powered 3.5-mm jack for your headphones, so if your favorite headphones use a quarter-inch plug, you'll need a 1/4-inch-to-3.5-mm adaptor. That's a veritable network of connectors to fit into your pocket alongside your iPhone! I've heard the phenomena referred to as "Dongle Hell".

Warning: Although portable USB DAC/Amps are designed for low-power consumption, it will put extra strain on your battery's charge. For extended battery life you should consider the self-powered portable DAC/Amps, such as the aforementioned FiiO unit or a Monolith by Monoprice. Yes, it's a bit of a ridiculous setup to carry around attached to your phone. But that's part of its charm. Once you start listening to headphones using an external DAC/Amp, you'll never want to go back to connecting directly to your phone or laptop's 3.5-mm jack again. Although it's work, but you'll achieve a bit-perfect recreation of Apple Music's stream for our first WIN.

iPhone w/ External DAC - WIN! (double-dongle config + non-Apple DAC)
Android-to-Headphones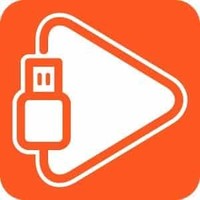 Android phones with a USB-C socket can easily connect a portable DAC/Amp directly without extra dongles. Unfortunately the Android OS will resample the outbound digital audio signal over USB port to 48kHz. Unlike iPhone, the Android OS does not let you bypass this processing step. Although, there are methods for "rooting" the sensitive files in the 'droid OS. Doing this likely voids any warranty on your device and of course risks bricking your Android, but there are instructions online for brave souls willing to try. It's an incredibly annoying "feature" of the default Android OS. So, your portable DAC/Amp will only receive a single digital audio resolution to decode, no matter the resolution of the source ALAC file from Apple Music. 
Android w/ External DAC - LOSE!
There are workarounds for Android's 48kHz digital output problem. The most popular is an Android app called USB Audio Player Pro, which bypasses the Android OS audio stack via USB. USB Audio Player Pro is a simple, elegant solution and as a music player, it's compatible with a range of file-types and it even works with streaming services such as Quobuz, Tidal and Google Music. But it's not compatible with Apple Music.
USB Audio Player Pro for Android - LOSE!
Apple Music lossless through Android's USB port seems like another run-in with the prickly shrubs at the edge of Apple's walled garden! But to be fair, this one mostly isn't Apple's fault. Just don't hold your breath waiting for USB Audio Player Pro compatibility with Apple Music anytime soon, that one might just be an Apple decision.
Wi-Fi Network Distribution

Chances are we all have a Wi-Fi network in our homes with which we're accustomed to streaming all forms of media without worry of using up wireless network data. Unfortunately, despite the Wi-Fi bandwidth being perfectly suited to streaming audio at high-resolution, there are still annoying run-ins with the Apple's walled garden.
Roon & Audirvana Players

The digital music server/player software service is a category that has taken off in recent years. If you own a considerable library of digital music at home, shared via DLNA/UpNP, Roon and Audivirana can do more than simply organize your library of songs and provide you with a networked music player. When they index your library they can permanently alter your at-home listening experience. They're even capable of integrating music streaming services like Tidal and Qobuz to fill in the gaps in your personal collection. Although they'll play-back ALAC files, none of these services (of which I'm aware) has reached an agreement for Apple Music compatibility.
Network Software Players - LOSE!
AirPlay 2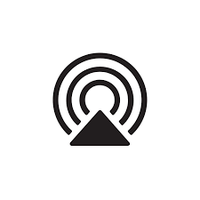 AirPlay 2 is the latest version of Apple's multi-room network media streaming protocol that allows you to "cast" audio and video directly from your iPhone, iPad or Mac computer via your Wi-Fi network to compatible media-playing devices. Apple has generously licensed AirPlay 2 to many non-Apple products, so you can get your AirPlay-on with a solid list of audio equipment from brands such as Sonos, Naim, Marantz, Denon, Bowers & Wilkins, Onkyo and Yamaha, or you can stream to Apple's own HomePods or Apple TV (4K). But one problem with AirPlay 2 is that unlike other Wi-Fi streaming applications that use DLNA/UpNP, the AirPlay source initiating the "cast" isn't simply directing a cloud-to-playback-device stream, your iPhone remains an active participant of the stream.
I'm sorry Apple, but President, George W. Bush is calling and he says 2004 wants its era's technology back! Multi-zone Wi-Fi streaming has advanced considerably since AirPlay.
When it comes to streaming a bit-perfect rendition of Apple Music's library over AirPlay 2 you're again met with the prickly shrubbery at the outer perimeter of Apple's walled garden because AirPlay 2 audio is limited to 24-bit/48kHz. That's not so bad, it's definitely in the ballpark of Apple Music's 24-bit/192-kHz stream. But AirPlay 2 will downgrade Apple Music's highest resolution stream.

AirPlay 2 - LOSE! (Limited to 24-bit/48kHz, not bad, but not bit-perfect)
Media Streamers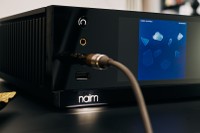 Media and specifically music streaming audio components have been around for decades but seem to be growing in number, popularity and quality as ever larger audiences look to digital streaming as a hi-fi music source. On the high-end you'll find true audiophile-grade streamers by brands like Auralic, Naim and Cambridge Audio that can cost thousands of dollars to put a phone or tablet at the center of your lossless music-listening session. But there are also mid-grade streamers costing just around $1K that sound great, well-built and a little more accessible to the mainstream audiences. Examples include Cambridge Audio's CXN and the Bluesound Node line by NAD. Many can function as pre-amp, DAC and player, and can also serve as an endpoint (player) for software players like Roon. I recently reviewed an all-in-one streamer, Naim's Uniti Atom Headphone Edition that also contains a headphone amp.
For budget DIY builders, dedicated streamers can take the form of mini computers as well. You can build a Raspberry Pi for around $50 and tailor it to specific apps you wish to stream including AirPlay 2, a common feature found in many dedicated music streamers. But as we've seen, AirPlay 2 is limited to a 48kHz stream. Most music streamers are directly compatible to a list of music service's own cast/connect features, such as Spotify or Tidal Connect. But, unfortunately Apple Music lacks an embed Connect feature, probably because Wi-Fi streaming is already covered by AirPlay.
Media Streamers - LOSE!
Chromecast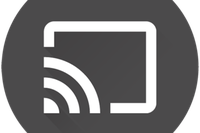 Speaking of casting, this one shocked me! Chromecast is a great feature for Android phone or tablet users, it gives a wide assortment of audio apps found in the Google Play store access to Google's own casting function. Even apps with their own embedded Connect feature, like Tidal and Spotify, can also be Chromecast to supported network devices. Be on the lookout for the Chromecast built-in on select media streamers for this capability. 
If you happen to be using a media streamer, like Naim's Uniti Atom with Chromecast built-in, you may have found a tunnel beneath the outer perimeter of Apple's walled garden! For Apple Music on an Android device, Apple had the grace to allow Chromecast connect on its app. So, if you're using a Cromecast built-in streamer, you may indeed stream directly from Apple Music's cloud to your player.

One minor caveat that keep Chromecast from perfection is that it carries a 24-bit/96-kHz limit on high-resolution audio. Otherwise, you can stream directly from Apple Music to the streamer (with Chromecast built-in), up-to 24/96! This might be controversial, but because Chromecast isn't capable of EVERY resolution in Apple Music's library, I can't technically call it a WIN. But up-to 24/96 is pretty close, I won't complain. Chromecast certainly gets honorable mention. 
Cambridge Audio's CXN V2 streamer obtained Chromecast built-in via firmware update. Unfortunately, Chromecast is not available thus far on Bluesound's new Node 2i, but there's hope that a future firmware update will bring it. For Raspberry Pi builders, there are apps that will arm your DIY streamer with Chromecast built-in.
It seems ironic that Chromecast actually beats Apple's own AirPlay 2 in streaming from Apple Music lossless. But one additional drawback about is that playback through Chromecast is not gapless so, mind the gaps!
Chromecast - LOSE! w/ Honorable mention (ONLY limited to 24-bit/96-kHz)
Computers

A few of us don't mind putting a computer directly into our hi-fi systems. Being somewhat of an on-again/off-again gamer, I keep a full Windows 10 PC directly connected to my main media system. But because computers are decidedly not intended for hi-fi music listening, I use an external DAC. Windows and Mac both let you control the digital audio output bitrates and frequency range. When using a Mac, you must use an external DAC to get access to Apple Music's high-resolution streams as the direct audio out is limited to 48kHz. According to Apple Music Help, to get the full range of Apple Music's lossless library you'll need to set your Mac's Audio Quality settings to receive the maximum 24-bit/192-khz and use an external DAC.
Computer PC or MAC - WIN! (Using external DAC)
Apple TV 4K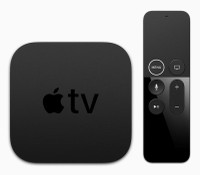 Unfortunately, I've got bad news for our Chief Audioholic, Gene. Apple TV 4K digital audio output is limited to a maximum of 48-kHz, even when streaming from its HDMI output. So, you won't receive all of Apple Music's available lossless library without downgrading select hi-res music files. But that shouldn't prevent one iota of Gene's enjoyment of Apple Music's Spatial Audio/Dolby Atmos Music as according to Apple Music's Help section, high-resolution isn't a requirement for Spatial Audio. But this is what Apple says about Apple TV 4K:
Apple TV 4K currently doesn't support Hi-Res Lossless (sample rates greater than 48 kHz).
As the name suggests, Apple TV 4K is designed for movies and TV, rather than hi-fi music streaming. But I bet a product is coming called Apple TV 4K 2, or Apple TV 8K, and it will likely feature high-resolution audio!
Apple TV 4K - LOSE!
Editorial Note on Sampling Rate by Gene DellaSala


While I appreciate Wayde's efforts here to show us all how to get maximum resolution from Apple Music. It's important to put things into perspective. Downsampling to 48kHz is NOT necessarily a bad thing and in most cases inaudible. Don't forget the usable audio bandwidth is 1/2 the sampling rate (24kHz) which is well beyond the limits of human hearing (20kHz for youngsters, much less as you get older). Keep in mind any home theater audiophile running room correction systems like DIRAC are already downsampling to 48Khz.

Conclusion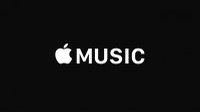 Apple has a long way to go to get fully aboard the hi-res/lossless bandwagon, if it's really even a priority for the company. I'm sure Apple will survive just fine without fully supporting its own streaming music service. While Apple Music has made its first step in the right direction, Apple Music's lossless upgrade has really illuminated the company's long, troubled history as a closed ecosystem. Apple could do with more openness, especially to more wireless streaming solutions and cross-platform compatibility, because that's the direction media consumption is going. It may seem overly-obvious, but the first (and second) rule of consumer media preference is simply:
People want to consume media when and how they want to consume media, (and without wires).
It's been a long, difficult lesson for the broader consumer electronics industry to learn, especially for Apple. But the market will consistently reward openness and compatibility. The niche that cares about hi-res audio is no different. Apple's history of ecosystem-protectionism is antithetical to that rule of consumer media preference. But, Apple has already come a long way. Permitting Apple Music to be Chromecast on Android is a surprising agreement between bitter smartphone rivals. So, maybe there's hope for Apple after all!
Confused about what AV Gear to buy or how to set it up? Join our Exclusive Audioholics E-Book Membership Program!
Recent Forum Posts:
sterling shoote posts on March 07, 2022 04:31
Nick56, post: 1543565, member: 98229
Yes. It is very great for music lovers. I want to share extra tips to get Apple Music at 320kbps high quality. Tool required: UkeySoft Apple Music Converter. It is able to download and convert Apple Music tracks, playlists to MP3, M4A, AC3, AAC, AIFF, AU, FLAC, M4R, MKA at 320kbps bitrate. The output songs are playable on any device and player without the Apple Music/iTunes app installed. Very helpful!

Sorry, I am confused about the value/need of the suggested product. Can you give an example of how you are using it? Is the idea to copy Apple Music downloads without purchase of the downloads?
Nick56 posts on March 03, 2022 01:29
Yes. It is very great for music lovers. I want to share extra tips to get Apple Music at 320kbps high quality. Tool required: UkeySoft Apple Music Converter. It is able to download and convert Apple Music tracks, playlists to MP3, M4A, AC3, AAC, AIFF, AU, FLAC, M4R, MKA at 320kbps bitrate. The output songs are playable on any device and player without the Apple Music/iTunes app installed. Very helpful!
sterling shoote posts on January 29, 2022 06:19
Sidebar: I purchased a new M1 iMac just this last December. I bought it exclusively to run Lightroom Classic; but, what the hell, I also launched Apple Music from the iMac, mostly an experiment to discern contrasts in features/operation between Apple Music on the iMac and a laptop I have running iTunes. The experimentation led to discovery of an M1 iMac OS bug which caused the iMac to disconnect from Airplay device upon Apple Music Playlist completion. From the disconnected condition the only means to reconnect Apple Music to Airplay device was to restart the iMac. At any rate, the folks at Apple confirmed my issue was a software bug that they were working on to fix. It appears to have been fixed since now my iMac is running Apple Music to my Airplay device without incident; but I have lost interest in Airplay, since having connected the iMac via Lightening to usb converter to my Parasound P6, which gets me lossless and hi-res up to 24/192 performance from Apple Music streams. It sounds indistinguishable from SACD, so I am really happy with it. I still have no means to enjoy Spatial Audio from Apple Music but i intend to purchase an AppleTV which should permit Dolby ATMOS pleasure via my OPPO-205
Joshua Gordden posts on January 24, 2022 02:52
Thank God! Apple Music provides us lossless music, but we can only listen to high quality Apple Music tracks within the Apple Music App. TunesBank Apple Music Converter is a good assistant to help you download and convert Apple Music to MP3, AAC, AC3, AIFF and more audio formats without hurting any audio quality. Thus, you can keep lossless Apple Music on your local drive permanently even if you cancel the subscription.
Trebdp83 posts on July 05, 2021 13:22
:oops: Yeah, anyway, here's hoping Apple does a few things. With lossless and hi-res finally a thing with Apple Music, optical ports and 3.5mm ports with optical supporting 24/192 need to come back. Yeah, they had 'em once. Airplay 2 or new version needs to support atmos and hi-res. Mac mini M1, and other Macs that don't, need to support atmos. Bitstream everything already and stop forcing the 24/48 conversion. Some info on that potential headache can be found in the Audirvana Owners thread. Lossless and Hi-res playback on Apple devices is currently a mess and far too many setting adjustments are involved to get best results. I know, you can't hear above 16/44.1 but that doesn't mean a device isn't doing a sh$%ty job of converting other bits and rates.
Post Reply