Definitive Technology CI Dymension Architectural Speakers Reveal!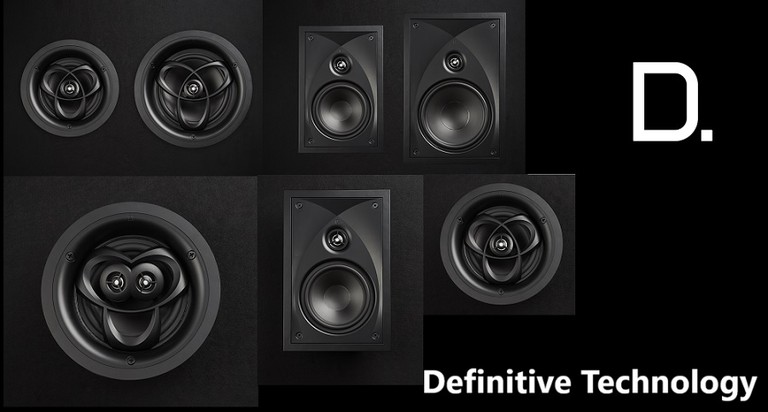 Definitive Technology
Summary
Definitive Technology NEW In-Wall & On-Wall Speaker Options for Great Sound
Audioholics has a long list of positive impressions from Definitive Technology speakers from their Demand series launched in 2017 to their Dymension series of today. Their unique bipolar setup gives them a unique sound.  We've found modern Definitive Technology speakers typically exhibit fairly neutral frequency response in our measurements and through our listening tests they tend to have good dynamic range, balanced tonality, and expansive soundstage. 
Audioholics contributing writer James Larson recently reviewed the $4,000/pair DM70 tower speakers and said of them:
The DM70s have a neutral sound both on and off-axis. This took me by surprise since I thought that the unusual acoustic radiation pattern generated by the rear array might lead to some odd voicing, but it does not. Everything sounded tonally balanced, and you could move a considerable distance from the on-axis angle without changing that neutrality. The soundstage had a depth and level of envelopment beyond normal speakers, so I find that they do work as advertised in that regard.
--James Larson - Contributing writer, Audioholics
Now, Definitive Technology has unveiled the Dymension Cl Series of in-wall and in-ceiling speakers.  The line will be available in two performance levels:  The Dymension CI PRO and Dymension CI MAX. It's nice to be given options for custom installations and the CI speaker line comes in a wide range of models and price points -including models with pivoting woofers, stereo input and even Definitive Technology's signature bipolar array.  We also like that the entire lineup of CI speakers are weather resistant which allows  them to be installed outdoors under porches and patios.
CI PRO Series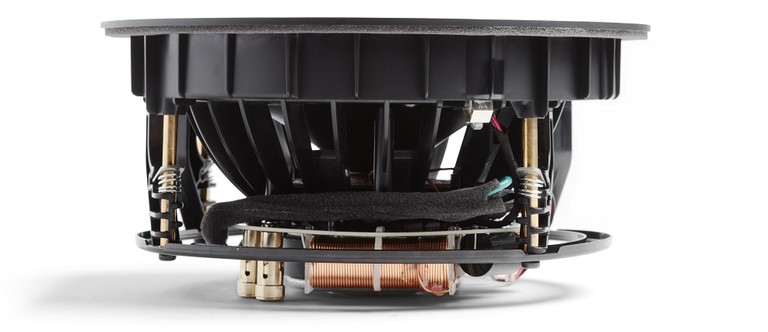 The Dymension CI PRO Series will include five CI speakers which are designed to accommodate a diverse array of whole-home or light commercial audio. Included in the lineup is the DC-65 PRO, a 6.5" in-ceiling model and the DC-65 PRO SI, which has a stereo input. A similar DC-80 PRO, is an 8" round in ceiling speaker.  Also included in the PRO line is a set of rectangular in-wall speakers; the DW-65 and the DW-80, featuring 6.5" and 8" woofers.
CI MAX Series

The Dymension CI MAX Series represents Definitive Technology's flagship line of performance in CI speakers. This eight-speaker lineup showcases Definitive Technology innovations like mineral-filled BDSS woofers with Linear Response Waveguide, aluminum oxide dome tweeters, and advanced crossover networks. The MAX series in-ceiling models feature patent-pending pivoting woofers. These speakers can be placed virtually anywhere, including sloped and coffered ceilings,.  The pivoting woofers allow you to direct sound precisely to your desired location.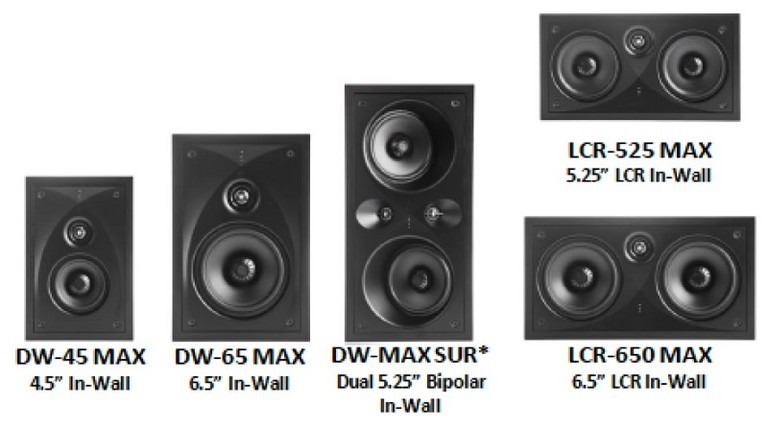 The CI MAX lineup includes seven speakers in total. Two round in-ceiling models include the DC-65 MAX (6"), and DC-80 MAX (8"). The MAX line also includes two in-wall rectangular models; the DW-45 MAX (4.5"), and DW 65 MAX (6.5"). The LCR-525 MAX and LCR-650 MAX are setup in an MTM arrangement with two 5.25" in the LCR-525 and two 6.5" woofers in the LCR-650. 
Rounding out the MAX lineup are two MAX SUR speakers. The DW-MAX SUR is a dual 5.25" in-wall loudspeaker that features Definitive Technology's bipolar array with both woofers and tweeters fixed at a 40-degree offset, which is designed to create an expansive soundfield with an extremely wide sweet spot. The DC-80 MAX SUR is an 8" round in-ceiling speaker with a pivoting woofer and dual pivoting tweeters.
What We Think
Definitive Technology has been making quality speakers for over 30 years. Their floor standing and bookshelf speakers have always been designed to disappear into their environment while generating room filling sound and their in-wall/in-ceiling speakers have delivered stunning results in their past models. Both the Dymension CI PRO and MAX Series are built on years of research and engineering to maximize performance and ease of install. They feature an innovative two-piece toolless installation system, pivoting aluminum oxide dome tweeters, paintable magnetic grilles, border-free design, and an IP55-rating for versatile indoor/outdoor use.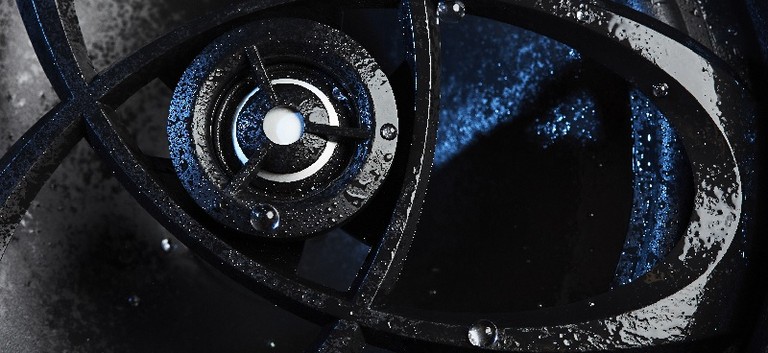 I always like to see weather resistant architectural speakers offered by quality companies, and it will be interesting to see what Definitive Technology will bring to in-wall and in-ceiling speakers with their bipolar array. It was nice to see all of these products up close at CEDIA 2023 and hear some of the design details with Phil Jones, Director of Global Brand Activation at Masimo Consumer as you can see in our Youtube video.

Unless otherwise indicated, this is a preview article for the featured product. A formal review may or may not follow in the future.