Sound United Terminates Acquisition of Onkyo & Pioneer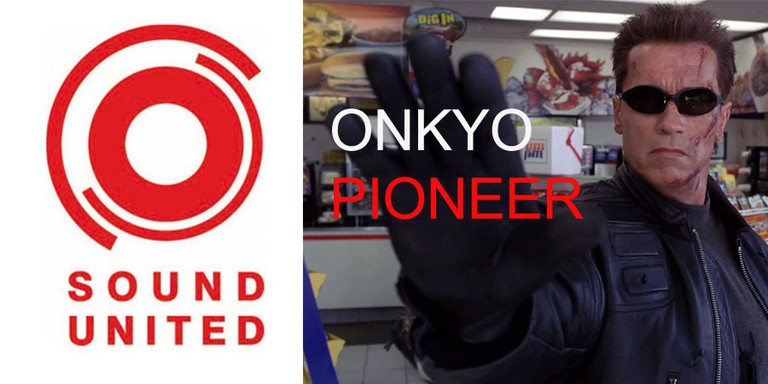 Sound United Terminates Onkyo Pioneer Agreement
In mid-May, Sound United LLC  announced the signing of a term sheet agreement to acquire Onkyo Corporation's consumer audio division, including the Onkyo, Pioneer, Pioneer Elite, and Integra brands. We were both stunned and excited when we first learned of this. The energy at the first annual Sound United Event was off the charts but when we questioned the acquisition, not much detail was offered other than it was in processing. I speculated that if this merger went through, Sound United could have enough muscle in the industry to fundamentally change the way power was being rated in AV receivers; hence our TiP movement was born.
To our surprise, we received this news announcement from the folks at Sound United today:
As was shared at the time, the completion of the transaction was subject to several conditions, including the finalization of all definitive agreements, completion of satisfactory due diligence, securing of committed financing and various other required approvals.
At this point, we have mutually agreed that it is in the best interest of both organizations to terminate the proposed acquisition. After months of rigorous work and negotiations, it became apparent that all of the necessary closing conditions could not be satisfactorily achieved.
Sound United remains dedicated to our mission of Bringing Joy to the World Through Sound. We will continue to pursue this mission through organic growth with our existing brands and through opportunistic acquisitions which allow us to better serve the consumer.
 I can't say I'm surprised to hear this as it's been nearly 5 months since this acquisition was first announced and there has been little news of progress since that time. All I can say is our recent visit to these brands at CEDIA 2019 showed incredible energy and enthusiasm. Sound United is kicking ass and taking names with their new Polk Legend Series and Integra  released a host of new AV receivers, multi-ch amplifiers and a flagship processor that look awesome. I'm confident both Sound United and Onkyo and Pioneer will continue to innovate and make excellent products regardless if they stay independent from each other, or eventually merge to become one collective entity. 
About Sound United
Sound United is a DEI Holdings company with an award - winning portfolio of audio brands that deliver industry - leading home theater and personal audio listening experiences for a wide - range of consumers. Sound United is a subsidiary of DEI Holdings, a portfolio company of Boston - based private equity firm Charlesbank Capital Partners, LLC. Each brand provides an expansive array of audio products that includes high - end and custom installation audio, to mid - tier markets that cover loudspeakers, sound bars, AV receivers, wireless multi - room music systems, Bluetooth® speakers, amplifiers, turntables and headphones.
Dedicated to artfully reproducing audio for listeners and enthusiasts around the world, Sound United is comprised of Denon®, Marantz®, Polk Audio, Classé, Definitive Technology, Polk BOOM, HE OS®, and Boston Acoustics®. Each brand offers a unique approach to bringing home theatre and music to life. Whether it's through the legendary heritage of Denon, the classic sound of Polk Audio, the premium performance of Definitive Technology, the highly - sought - after amplification of Marantz, the action - inspired form factors of Polk BOOM, the wireless home audio solutions of HEOS, or the accessible performance of Boston Acoustics, Sound United is your sound — so listen. For more information on Sound United, please visit www.soundunited.com.
Recent Forum Posts:
MR.MAGOO posts on October 06, 2019 16:42
I guess Sound United wants to be the General Motors of the audio/video world?
Dave J posts on October 06, 2019 16:05
hk2000, post: 1318547, member: 55934
They will ruin Onkyo and Pioneer just like they ruined Marantz and Denon!!! In the meantime Yamaha's stuck just shot up- at least in many audiophile minds.
Yamaha? That would not surprise me. Yamaha's two channel gear is great.
Dave J posts on October 06, 2019 15:59
lovinthehd, post: 1318610, member: 61636
Wasn't Marantz originally ruined when they sold out to Superscope? or was it Philips? Or the various versions of D&M? Denon may have had to wait until the formation of the first D&M by comparison. In any case it seems market forces have had their way with the fate of such products…
I came into audio during the Superscope era. That is the only Marantz that I knew and I thought it was quite good. I have never heard any of the really early Marantz.
Dave J posts on October 06, 2019 15:53
VonMagnum, post: 1343379, member: 86028
It's probably for the best. D&M would have too many AVR brands, IMO. There should be at least some differences between them, not just 7-channel inputs and HDAM… Onkyo would be just another nameplate.
That's true come to think of it.
Dave J posts on October 06, 2019 15:51
I had a weird feeling that something would go wrong (but I didn't know what). ONKYO needs to stop trying to "get rich quick" and focus on putting out some serious high performance and highly reliable audio for the money. Since it appears (to me at least) that home theater is slowing down, ONKYO has an opportunity to make some serious high performance two channel music audio equipment.
Post Reply