Sound United Acquires Onkyo and Pioneer!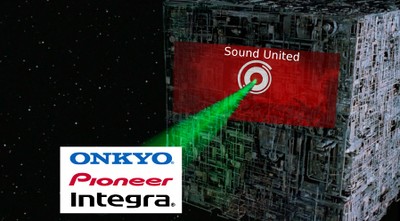 I've been working for Audioholics for almost 15 years.  Through this time I've seen advancements in technology, mergers, recessions, and some pretty amazing announcements.
My smartphone buzzed. A text from Audioholics President Gene DellaSala. Not necessarily bad news at 7pm Eastern time.  Gene is known for his late night work marathons, so although sending me a post , preview, or article before 1 am might be a bit uncommon, it was, nonetheless, not unheard of.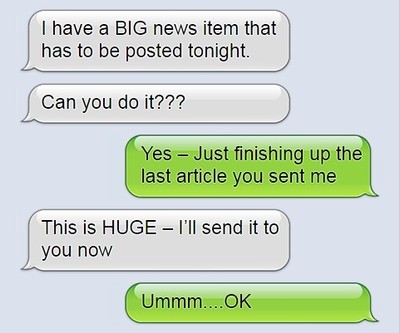 My head was spinning as I read the news:
"Sound United Enters into Term Sheet to Acquire Onkyo Corporation's Home Audio Division"
It was like being transported back in time to January 4, 2008. Standing wide eyed and open mouthed on the floor of CES, Las Vegas. More specifically, right there in the Toshiba Booth as the announcement came over the room loudspeakers.  Warner Bothers would drop all support of HD DVD.
That is what this is like. Except bigger.
Sound United already is the parent company to Denon, Polk Audio, Marantz, Definitive technology, HEOS, Classé, and Boston Acoustics. Now plans have been finalized for Sound United to acquire Onkyo which includes not just Onkyo, but Pioneer, and Integra as well.
Resistance is Futile. You will Be Assimilated.
The preliminary agreement will enable both companies to quickly proceed with negotiations of definitive terms and agreements. Kevin Duffy, current CEO for Sound United, will be CEO of the newly combined businesses. If this merger goes through what will it mean for rival company Yamaha?
"Yamaha used to be the #1 AV receiver manufacturer in the world but I think Sound United just put them on notice now having 4 AVR brands under their umbrella."
     - Gene DellaSala – President Audioholics
The merger is a good thing for Sound United.  Investing in additional brands enables them to better innovate across product categories, feature sets, technology partners, and consumer targets. Their subsidiaries have always been at the top of their field in the fast-growing wireless, voice-enabled speaker and sound bar categories. But with the addition of Pioneer and Onkyo they've pretty much cornered the market for affordability – I mean ridiculously affordable AV Receivers. Look at the Onkyo TX-NR787. Last year it was tough to find a THX Select certified, 9.2 receiver with all the latest 4K video technology, Dolby Atmos, and DTS:X for under $1,000; the TX-NR787 was $699!
With inclusion of Integra, Sound United will also have access to home theater electronics such as the extremely well made $3,300 DRX-R1.1 11.2-Channel Network A/V Receiver.

"We are thrilled by the opportunity to add the venerable Onkyo and Pioneer brands to our portfolio. Sound United is one of the leading dedicated providers of premium audio/video products, and we believe the combined businesses will bring unrivaled innovation and sound performance to our consumers and channel partners. Upon completion of the transaction, we will work tirelessly with the consumer audio division of Onkyo Corporation to ensure a seamless transition into the Sound United family so that all employees, customers and channel partners benefit from the enhanced breadth and depth of the new organization."
     Kevin Duffy – CEO Sound United
The Onkyo Corporation will retain the rights to the Pioneer and Onkyo brands for the purposes of their Digital Life and Embedded Audio businesses. As part of the planned acquisition, Sound United will be acquiring all worldwide third-party distribution agreements under which the premium audio products are currently sold.
The completion of the transaction is subject to various normal-course conditions precedent and approvals from regulators and the Onkyo Corporation's shareholders. Onkyo's annual general meeting, is expected to be held on or about June 26, 2019.
"Sound United is eager to invest in the development of new products with the added benefit of Onkyo and Pioneer's extensive legacy of innovation. By pairing the world's best electrical and acoustical engineering talent, Sound United will have the capacity to continue a history of unparalleled product development. This expanded scope will also offer manufacturing efficiencies, expedited development cycles and a combined business better positioned to invest in the future of the premium audio category."
    - Sound United
What Does the Future Hold?
What does this mean for us, the consumer? Sound United is poised to create what some would say is a monopoly of the consumer based home theater industry! If the merger goes through, Sound United will acquire Onkyo Electronics, Pioneer and Integra which would just add to its already substantial home theater electronic company list.  Will this be good for consumers or will we now get FOUR of the same receivers just rebranded with a different name? We doubt the latter since Pioneer has an established fanbase of their D3 amp technology and MCACC room correction and Onkyo, well, Pioneer just made their receivers even better after they joined forces. Denon and Marantz won't just abandon Audyssey so we think diversity will be key with the Sound United acquisition. Also, it's important to note that since Sound United acquired premium brands like Definitive Technology, Polk and Classe, they respected those brands by maintaining quality and pushing for new innovations to make them even move enticing to their existing customer base.
This is a bold move by Sound United and their future looks quite bright, something the industry is taking notice of right about now.
Confused about what AV Gear to buy or how to set it up? Join our Exclusive Audioholics E-Book Membership Program!
Recent Forum Posts:
ryanosaur posts on May 15, 2019 19:18
AcuDefTechGuy, post: 1316677, member: 26997
So the Anthem AVM60 and Monolith HTP-1 are both $3K.
Well, $4K…
But it is not lost on me… Dirac, capable of managing up to 5 subs (2 more than I envision for myself), supports DV and is presumably UHD, and will hopefully be fully compatible with all hi-res audio…
Definitely on the radar. Can they produce and shake it all out in the next year?
AcuDefTechGuy posts on May 15, 2019 18:49
ryanosaur, post: 1316638, member: 86393
AVM60 is $3K.
So the Anthem AVM60 and Monolith HTP-1 are both $3K.
Phase 2 posts on May 15, 2019 17:53
davidscott, post: 1316640, member: 86172
How the mighty have fallen. I had some Polk model 7Bs back in the early 80s and they might be the best sounding speakers I ever owned behind the DCM Time Windows that replaced them.
I'm just messing around a bit, lol I had the whole line of LSi's a few years ago really liked them. Polk's customer service has always been outstanding from my experience using them. I may pick up a pair of RTi-7's in a few months at 600 a pair is a good price.
Phase 2 posts on May 15, 2019 17:37
gene, post: 1316666, member: 4348
Sounds like a cool guy. I'd like to meet him
Gene, I got way to much time on my hands. lol, You on the other hand most probably ain't got enough hours in the day. I don't believe it gets said enough, what You and your staff at Audioholics do for us in here. A very Big Thank You Sir for all the work that's put in on here!! And yes He is a very Cool guy in my book!!
Mike
gene posts on May 15, 2019 17:27
Phase 2, post: 1316581, member: 87062
You how Gene disappears sometimes we don't see him on the forum for a while, I bet he sneaks off on that boat with some of his Department of Defense buddy's to Cancun kicked back on the Beach drinking cold ones watching hot women in skimpy bikinis walking by.
Sounds like a cool guy. I'd like to meet him
Post Reply