Sound United takes New Orleans by Storm Showcasing Current and Future AV Products
Sound United takes New Orleans by Storm Showcasing Current and Future AV Products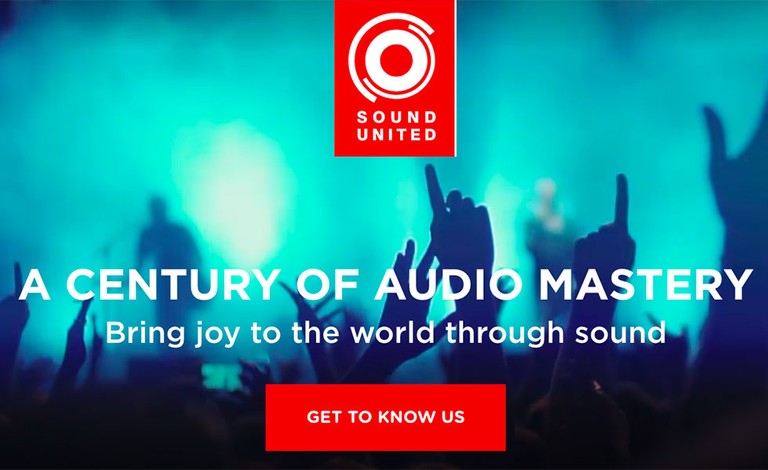 Sound United has some of the most famous brands in audio in its portfolio
While Sound United may not be a household name the AV brands Sound United curates in its portfolio sure are: Marantz, Denon, Classé, Definitive Technology, Polk, HEOS, and Boston Acoustics. Oh, and if a forthcoming shareholder vote consents, we'll soon add Onkyo, Pioneer, and Integra to that cornucopia of audio brands.
Sound United recently held its first ever North America dealer conference in New Orleans at the historic Hotel Monteleone in the heart of the city's French Quarter. Gene DellaSala, Audioholics' President, and I were invited along with about a dozen other journalists to take a deeper dive into Sound United's portfolio of companies and products. We also got a sneak peek behind the curtain of new products and technologies coming down the pipe. But alas! We can't talk about that amazing new stuff just yet. We had to sign all sorts of non-disclosure legal paperwork and the like.
What Will Become of Sound United Brands Youtube Discussion
New Orleans: Birthplace of Jazz and a Rich Culture of Music

There's probably no better venue Sound United could have chosen. If you've ever been to New Orleans, you understand how music runs deep through the city's and people's DNA. Music abounds almost any time of day on just about anywhere in the city, including the streets and parks. New Orleans' art teems with musical themes. The city's architecture and venues all have stories to tell about Jazz's roots and music history. And let's not forget the food! It's arguably some of the best in the US.
Rhythm and Melody: Unstoppable Together
The theme of the event was Rhythm & Melody: Unstoppable Together. The theme is a fascinating one. Not only are the two essential in music but extend those core concepts to business and it gives you a hint as to what Sound United is all about. The evening mixer set the stage for what was to come with a live performance by the Grammy Award winning Rebirth Brass Band.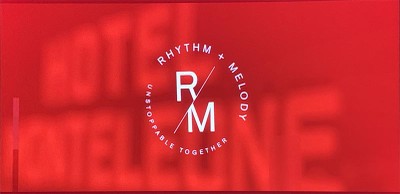 Rhythm and Melody: Unstoppable Together was the theme of the conference
Our day started off with a keynote presentation by Sound United's CEO Kevin Duffy. The 44 year old CEO touched upon several themes in his keynote.
First, Duffy emphasized that Sound United is committed to maintaining differentiation among the brand identities of each audio company. To that end, each brand has its own brand manager within Sound United to ensure that a strong portfolio of companies doesn't lead to the products with different badges. In fact, the companies are to a degree run, as separate entities to enforce those individual identities. This point was refreshing to hear as it's sometimes hard to distinguish major differences between some Marantz and Denon AVR products.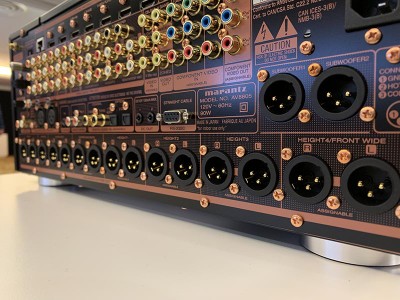 A view of the flagshilp 13.2 channel Marantz AV8805 pre-pro with 15.2 switchable balanced and unbalanced outputs.

The AV8805 was among several Sound United products on display at the conference.

Secondly, Duffy said that scale and engineering will help give their products a competitive advantage. This resonated with me personally—especially with HDMI's evolution. I can't tell you how many products I've had in for review that have had buggy HDMI performance or high end audio gear that lagged behind HDMI versions.
In fact, the president of one uber high end audio brand once told me the difficulty they had allocating engineering resources to implement and test evolving HDMI specifications. Sound United's strategy of using engineering at scale to gain a competitive advantage? Check.
The third item that struck me about Duffy's presentation is the corporate culture within Sound United. One of my masters degrees is in management and systems with a concentration in leadership so I appreciated the nod to corporate culture. Several of Sound United's management team are former musicians (and the running joke was "failed" musicians for some). Everyone I met held musical appreciation as a core value. To that end, Duffy had all Sound United employees wearing T-shirts of their favorite band or their favorite concert. Even Gene participated by rocking a Yes Tales of Topographic Oceans T-Shirt for the occasion.
Last but not least, Duffy spoke about the Sound Start, a program dedicated to bringing 10,000 instruments to children across the world by 2020. Sound United donates a percentage of online and dealer-based sales to the Sound Start cause. Duffy pointed to statistics that children's exposure to music impacts school performance in positive ways. You can learn more about Sound Start here. The point is that music connects us. Music can move us in a way that nothing else can. Music bonds us with powerful experiences. We'll remember those experiences vividly and fondly for the rest of our lives. Duffy noted that Sound United strives to deliver that audio and musical experience through the products in their portfolio.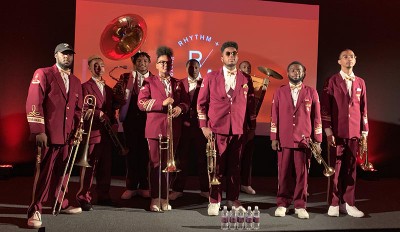 The McDonogh 35 High School Marching Band wowed the crowd with their astounding performance
Finally, the conference took place hot on the heels of Sound United's term sheet announcement for Onkyo, Pioneer, and Integra. Duffy to his credit wasn't shy about mentioning what he could about this move. And he was keen to note that the diverse portfolio will allow Sound United growing access to broader global markets.
With the keynote over, we got a treat with a live performance by the McDonogh 35 High School Marching Band. These young men and women were amazing. What incredible musical talent and what a testament to the musical legacy alive today in New Orleans. Bravo!
With the live performance over, press and dealers were put on separate tracks and away we went!
Immersive Audio Galore
First up, we had a Dolby Atmos and IMAX Enhanced demonstration with Definitive Technology driven by Marantz electronics. The demo was geared towards one goal: Showing that immersive audio is the real deal. If you've ever been to an audio show at a hotel, you know how difficult it is to get good audio in some of those rooms. There were seven BP9080x and BP9060 speakers with Dolby Atmos enabled speaker modules in the demo. You can read my review of a similar  Definitive Technology setup. The ceiling wasn't flat and, canonically speaking, wouldn't pass Dolby Atmos' muster.
Regardless, the Definitive and Marantz combo did yeoman's work. It's a testament to what solid electronics, power, and speakers can do. The opening minutes of 10 Cloverfield Lane reinforced why music matters. If you've seen the movie (or the opening) you'll note there is no spoken dialogue. Music moves the action and draws you into the story in an engaging, emotional way. We watched the demo clip of the helicopter scene in Jumanji: Welcome to the Jungle. That scene had all the hallmarks of overhead effects and uncanny sense of space that only immersive audio can deliver. We also got the chance to listen to the first IMAX Enhanced demo Blu-ray Disc and talk a bit more about the format.
IMAX enhanced is a variation of the DTS:X codec and geared towards 7.1.4 systems. Specifically we talked about how the audio track on an IMAX Enhanced is the theatrical audio mix and not a near-field remix.  We watched the clip called "Space Station" which is actually a clip of a space shuttle launch. The room rocked with discrete sounds from all around—most notably the atmosphere catching fire—as the clip switched between outside and cockpit views. All of us left the room nodding that immersive audio is home theater essential. There's nothing gimmicky about immersive audio. I'll point you to the embedded YouTube video where Gene and I chat more about this demo and dive a bit more into bass management and LFE for this subwoofer-less setup.
The Immortal Power of Two Channel Audio
Next up, we visited a room with three different setups. The first featured Definitive Technology's D11 bookshelf speakers connected to a Denon integrated amplifier, network player, and CD player. The second was floor standing Polk Audio LSiM707 speakers connected to Marantz gear. The third setup was a Classé setup featuring the company's Delta Series Mono amplifiers rated at 300w connected to a pair of Magico speakers.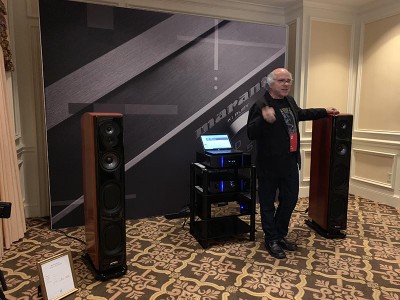 This two-channel demonstration with Polk LSiM707 speakers and Marantz gear sounded great.
Gene got a chance to interview the folks at Classe Audio, Denon and Marantz to discuss all of the latest exciting two-channel products coming out.
Sound United Interview with Classe, Denon and Marantz
The Definitive and Denon Combo showed unequivocally what deep bass and great overall sound you can get in a relatively small footprint under $2,000. It's a perfect audiophile setup for a small room or office. The Polk and Marantz combo brought Polk back onto my radar. It's a company whose speakers I haven't auditioned in some time. The tower stereo setup sounded great. But the drool-worthy setup was the Classé and Magico setup.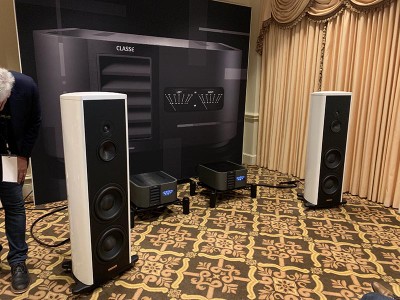 Two Classé Delta Monoblock amplifiers served as the heart of this amazing two-channel system with Magico speakers.
The Classe Delta Mono amplifiers gripped the Magico's drivers and never once lost their grip. Even though the room was tough to tame you could easily discern the system's finesse, transparency, and reference-grade quality. Check out the YouTube video where I talk about this setup more and the reel-to-reel tape setup!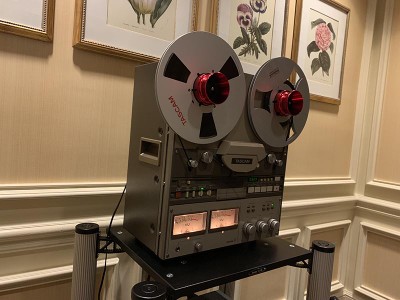 Analog source doesn't necessarily mean vinyl. Classé's president, Dave Nauber, used this Tascam reel-to-reel player as one of the sources for the demo.
Deep Integration with Voice Assistants
Next up, we had the chance to see the deep voice integration that exists among the Marantz, Denon, and Polk brands. The demo included labeled areas in each part of the room where Sound United's rep showed how easy it was to play songs in one room or another and the cross-compatibility across the brands. Amazon Alexa, Apple's AirPlay2, and Google Assistant were all on full display.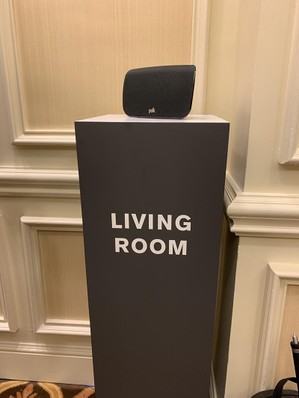 The Heos platform, which is common to almost all Sound United Products features rich voice assistant integration—though we're not quite yet ready for Star Trek.

Custom Installers Rejoice
The showcase on custom installer features was outstanding. It was like getting a look under the hood of a performance automobile. While I've dabbled extensively with Marantz and Denon custom installer features during my reviews, I loved the deeper dive.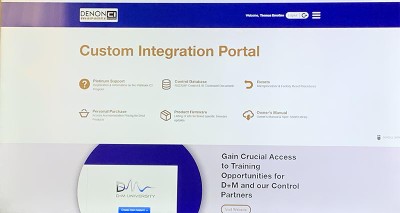 Denon showed us their dedicated custom installer online portal, which is rich in tools and information.
Denon and Marantz units come with secure integration with remote access tools for custom installers to avoid costly site visits.

The Sound United team showed us the outstanding HDMI cable debugging feature that's now built-into their products including the Marantz SR8012 and Denon X8500H that I recently reviewed. Denon and Marantz units can optionally be controlled via cloud-based custom installer remote management services that makes remote diagnostics a breeze. The Sound United folks remotely powered on an AVR, added a menu input, and showed all the other diagnostic and setup features available. What a huge time saver for custom installers and integrators!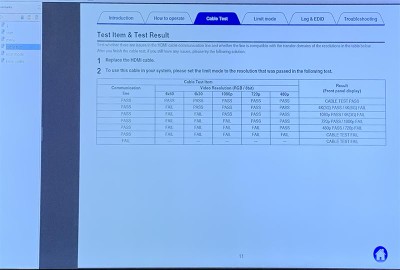 The flagship Denon X8500H and Marantz AV8805 feature an HDMI diagnostic mode, which is a blessing to Custom Installers.
We spent significant time in the Sound United product showroom. There we got to see existing product lines and a sneak peek at some forthcoming goodies.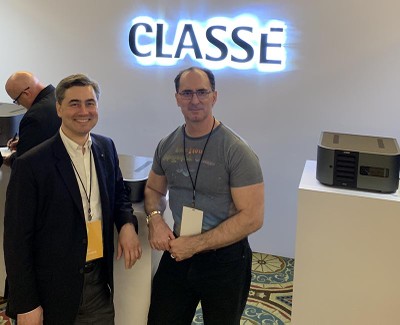 Gene DellaSala and I had the chance to see many current and yet-to-be-released products at Sound United's product showcase room.
A candid sit down with Sound United's CEO and SVP of Product Development
The formal even wound down with two final events. The first was a sit down with Brendon Stead who is SVP of Product Development and Engineering for Sound United and about 15 of us. Brendon wanted the opportunity to speak to press and reviewers. He asked wanted to know about our impressions of the products, tech, and future direction. From an Audioholics perspective, I applauded the outstanding user interface that has been developed for the Denon and Marantz lines. I also challenged Stead and the team to take a look at the way Audyssey is delivering bass post calibration. Gene and I both commented how bass is too anemic post calibration and we discussed how the likely cause is Audyssey wanting the subwoofer's initial level to be set too low when you begin calibration. We were told that the engineers would be looking into this. We covered about a dozen different topics during that session. For me, it underscored the fact that Duffy's senior team is committed to building a culture of listening. More importantly our comments mattered and that the reality is that sometimes user-driven wishes, engineering, and of course financial resources need to be put in alignment. I encourage you to check out the YouTube video for more.
The Day ended with a sit down with Sound United's CEO, Kevin Duffy. Once again, we had an intimate and candid session. Duffy listened intently to our comments about Sound United's products and brands. We expressed concern about maintaining differentiation and unique identities among the different company brands—a focus Duffy and his team are keenly aware of. We also brought some industry challenges to Duffy's attention, which he welcomed feedback on.
We even discussed how Sound United and other major brands have been rating their Atmos AV receivers asking for more Truth in Power (TiP) and thus started a whole movement based on it. They seemed pretty receptive to our ideas and we will continue to follow through with this topic pressing them and other brands like Yamaha and Sony.
Part 1 of Audioholics Live "Truth in Power" discussion and Sound United's potential leadership role.
Part 2 of Audioholics Live talking about Sound United's leadership role with honest power ratings.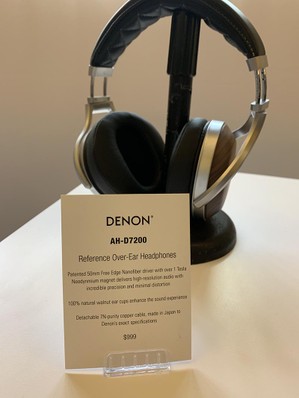 We often forget that there's more to Sound United's brands than receivers and speakers.

On display were several beautifully crafted, high end headphones that Denon makes.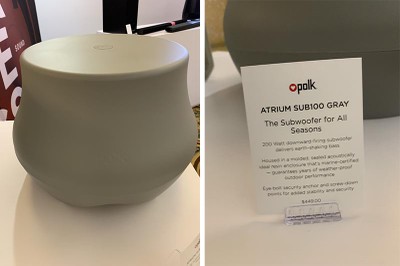 Polk's SUB100 was among many products I had not previously seen and were on display in Sound United's exhibit area.
I'd be remiss if I didn't mention my deep appreciation to Denon's Yoshinori Yamada, Sound United's Technical Category Director for Audio and Video. Yamada has been gracious enough to answer several in-depth technical questions about Denon products I've had in for review over the years. Yamada and I spent considerable time together throughout the event. We talked in depth about Denon's flagship AVR-X8500H and some features I'd like to see come either via firmware or in a future product. Gene even discussed his love for the old AVP-A1HDCI 10CH Processor and matching POA-A1HDCI 10CH Amplifer and wished for those products to be re-released with modern CODEC updates. Denon is fortunate to have someone like Yamada.
In case you're wondering, Boston Acoustics was the only brand quietly out of sight. I never asked why but I would infer that since this was billed as a dealer conference and Boston Acoustics isn't a brand that's exclusive to audio specialty dealers that it didn't fit into the mix.
Goodbye New Orleans!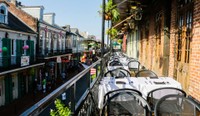 All in all, I have to give Sound United lots of credit putting this event together. Gene and I enjoyed every aspect of the day. Perhaps most of all, we appreciated the frank conversations and candor Sound United afforded to us. No topic was off limits and I always felt as though I got an honest answer. While Sound United has many challenges ahead—including that lingering specter of differentiation and brand identity—they seem well poised to be a force in the audio world. Please check out the extended conversation between me and Gene on the event in the YouTube video at the beginning of the article. And if you haven't done so yet, please sign our change.org petition and our Truth in Power movement where we urge Sound United and all AVR manufacturers to commit to displaying honest power ratings.
Confused about what AV Gear to buy or how to set it up? Join our Exclusive Audioholics E-Book Membership Program!
See also:
Recent Forum Posts:
ricky124 posts on July 14, 2019 01:09
Wow, times have changed. Is the material to make better amps just not as accessible or are we just getting less value for our dollar? Or is it, how much can I stretch this AVR so I can make it look good in the outside, but it is a cheap on the inside, so I can sell it for more? Perceived value is key I guess.
hemiram posts on July 07, 2019 01:59
Signed. I've had amps that had what I thought were "optimistic" power output ratings over the years since I started buying receivers, etc, back in 1971, but my latest one, a Yamaha, the last (for now) going back almost 40 years of having at least one receiver or AVR from them a TSR-7810 is just a joke. I had the same set up when I bought it, 6 SVS BK1 bookshelf speakers, an SVS center, and an old Sony sub. Before I got it, I was running it fine from my aging Yamaha RX-V659, which was outdated on video, but I got by with it, and it sounded fine. I jumped on a deal for the 7810, thinking the power output should be close enough to the 659's underrated output to run my speakers in the smallish room I had my theater in, and it would take care of my video needs for a few years. The first day, I was running YPAO, and was as disappointed as I was the first time I ran it however many years ago, IMHO, it just sounds bad. I was playing a movie, I think it was "Predator", and I cranked it up to my normal listening level, which isn't all that loud. I reached over it to move some cables and could feel the heat pouring out of it. A LOT of heat. I had the 659 for like 10+ years and it wasn't even working that hard and wasn't cooking itself to death. I knew someone with a 7810 and his ran insanely hot too. He had fans blowing on it and even took it out of the stand he had it in to let it get maximum room to vent the heat it generated. I bought an InfinityAir T8 to put on it and while it cooled it down, it didn't keep the transformer from getting insanely hot. I added an external old recapped Onkyo M508 amp to run the fronts and see those pretty green meters, and it enabled the 7810 to have a decent lifespan running just the center and surrounds. Then I moved and bought my present Polk LSiM 703 front L+R and Side surrounds, and a 706 center. It's barely making it, and I can make it shut down fairly easily in my apartment! And a scope on the outputs shows it's right on the edge of clipping if I watch a movie at even on increment up from my normal listening level (-25). The 7810 is being relegated to backup status, even though my 659 is still 100% functional and doesn't seem to strain running the polk center and surrounds,, and a Denon X4500 is replacing it. I'm looking for another amp to run the surrounds and center to keep the Denon happy, as I doubt the power is much more than the 7810's to be honest. Back 20 years ago, I had some old AR power sucking speakers front and rear on my old (much heavier) Yamaha AVR, and it played loud and clear, and I know the Polks I have now don't suck as much power as those larger ARs did back then.. I just remembered the model, RX-V1, a 60+ pound monster I bought used for about half the new price, it was supposed to be 100W a channel into 5, and I think back then, it was accurate, or close to it. It didn't cook itself to death, it died from a lightning strike and became a box that did nothing. Just for grins, I hooked up my 1972 vintage Panasonic SA-6500 receiver, which is rated at 50WPC, and in tests of it I did myself, it almost made it, it did 47WPC+, it ran the Polks fine and to be honest, sounded a lot better too, I don't know why. All it's had done to it was new PS caps and the sliding controls cleaned since it was new..
Verdinut posts on June 21, 2019 10:22
M Code, post: 1322585, member: 43612
The reason is that Integrated amplifiers are sold largely outside of the USA….
And rating power @ 4 Ohms, 1kHz, 0.7% THD, this type of amplifier power output disclosure is common for Euro, Asia & Oceania component products. Also note that these markets consume 90% of the integrated amplifiers sold by Denon and other primary audio brands.

For example, check out the Yamaha website for their specs for power output for integrated amplifiers.
Using the A-S2100 integrated amplifier as an example..
"Maximum Power (4 ohms, 1kHz, 0.7% THD, for Europe) 160W + 160W
High Dynamic Power/Channel (8/6/4/2 ohms)105/135/190/220W"

https://europe.yamaha.com/en/products/audio_visual/hifi_components/a-s2100/specs.html#product-tabs

Just my $0.02…
If they want to accept that kind of misleading bullshit in other continents, in North America we don't necessarily have to. I am entirely in favor of obtaining published real honest output power and distortion ratings for power amplifiers and AV receivers as well.
TankTop5 posts on June 20, 2019 20:32
I've heard a good amp will nearly double power when ohms go from 8 to 4. Then why do some have the same rated power output at 4/6/8 ohms?


Sent from my iPhone using Tapatalk
M Code posts on June 20, 2019 17:42
gene, post: 1322539, member: 4348
Uggh no I didn't realize that. I thought the higher end 2CH stuff was immune from inflated power specs. I will bring it up if we cover those products.
The reason is that Integrated amplifiers are
sold largely outside of the USA….
And rating power @ 4 Ohms, 1kHz, 0.7% THD, this type of amplifier power output disclosure is common for Euro, Asia & Oceania component products. Also note that these markets consume 90% of the integrated amplifiers sold by Denon and other primary audio brands.
For example, check out the Yamaha website for their specs for power output for integrated amplifiers.
Using the A-S2100 integrated amplifier as an example..
"Maximum Power (4 ohms, 1kHz, 0.7% THD, for Europe) 160W + 160W
High Dynamic Power/Channel (8/6/4/2 ohms)105/135/190/220W"
https://europe.yamaha.com/en/products/audio_visual/hifi_components/a-s2100/specs.html#product-tabs
Just my $0.02…
Post Reply