2013 Audioholics Product of Year Award Winners
2013 Audioholics Product of Year Award Winners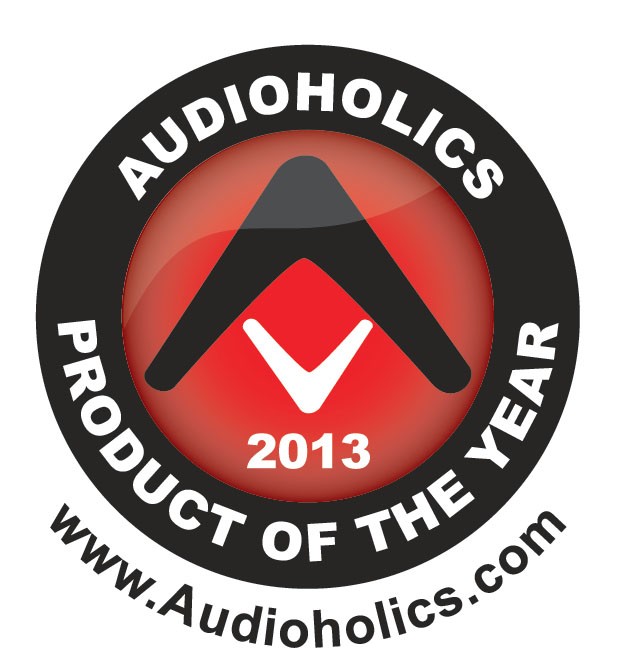 2013 Audioholics Product of Year
2013 seemed to be a prolific year for soundbar, lifestyle product and in-ear headphone manufacturers.  Seriously, whether you were perusing your local big box electronics store, thumbing through a magazine, or surfing the AV manufacturer websites or competitor online AV magazines (how dare you!?!), these three product types dominated the scene.  While we did a plethora of coverage of these products too, we never lost focus on the core audiophile nature of this website. Therefore, our product of the year awards span quite a few product categories. 
Companies like MartinLogan really belted out some hard hitting products this year from their soundbar to their high performance subwoofers.  Emotiva delivered the most powerful amplifier we've measured to date at only a fraction of the cost of its more prestigiously named brethren.  Yamaha finally came out with a product we've all been asking them to for years, and it's everything a Yamaha fan could ask for and more. KEF dazzled us with some ear candy we are sure any audiophile would love to have on their desktop.
Our picks were based on our staff's favorite review products for 2013 and/or direct experience we've had with the products for professional installations to personal demos.
Without further ado, feast your eyes on and break out your wallets for the Audioholics 2013 Product of The Year Award winners.
Award:   A/V Processor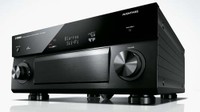 Yamaha AVENTAGE CX-A5000 | Preview
The Yamaha AVENTAGE CX-A5000 AV preamp represent the state of the art in home theater AV Processors. The $3k price tag is reasonable considering that the CX-A5000 processor has all the latest HD audio and video features and technology.  The 11.2 channel CX-A5000 can feed more speakers in your home theater than the receivers of your two best friends combined.  It employs state of the art DACs by ESS, XLR outputs, multi-zone support with video and GUI, networking, the latest YPAO, 4k upscaling...the list goes on. If you have to have the best - this just may be it.  Although our review isn't live yet, the CX-A5000 is being put through its paces right now. So, stay tuned for our detailed review with bench test measurements.
MSRP: $3,000 | Buy Now

Award:   A/V Receiver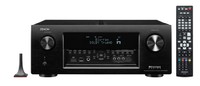 Denon AVR-X4000 | Review
The Denon AVR-X4000 4K Ultra HD Networking Receiver is the replacement to the AVR-3313CI. Although it sports a new model number scheme, much of what we loved about the 3000 series is still here. Denon has somehow managed to put together a new receiver that can appeal to everyone: the picky audiophile, the custom installer, and the feature happy Gen-Xer. Full 11.2 pre-outs, Audyssey MulEQ XT32 & SubEQ HT, HDMI audio support in multiple zones, network control, and more, all with a $1299 MSRP. In fact, the AVR-X4000 has some new bells and whistles not found on any other Denon receiver, ever. It's the balancing act of keeping a host of features without compromising quality that earns the AVR-X4000 this award.
MSRP: $1,299 | Buy Now


Award:   Audio Amplifier

Emotiva XPR-1 | Review
There is little not to like about the 1kwatt Emotiva XPR-1 Monoblock power amplifier. Although it lacks the snob appeal of some of the more expensive and prestigious brands, the Emotiva XPR-1 gives up nothing in the performance department, especially with regards to power. It's built well with all the proper engineering in place to ensure reliable, problem free performance for years to come. The XPR-1 truly lives up to the "Reference series" name that Emotiva has reserved for their very best products. This is a highly recommended purchase for the audiophile looking for an amplifier with equal doses of brawn and finesse. It is the Jedi Master of power amps that would make even an audiophile Sith Lord proud to own. Check out our comprehensive review where we attempted to smoke our power resistors by dumping over 2kwatts of power through them, which the XPR-1 happily provided. Barbecue anyone?
MSRP: $1,699/ea ($1,529 sale price) | Buy Now



Award:  Flat Panel Display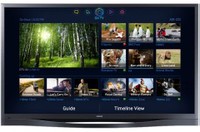 Samsung PN51F8500AF Plasma TV | Review
We love plasma TVs. We love how black the blacks get. While LCD has gotten tremendously better over the years, when we come back to plasma it just reminds us of how good television can be. But this isn't a plasma TV technology review, it's a review of Samsung's latest and greatest television, the PN51F8500. This is the best plasma TV Samsung has ever released. In fact, it's probably the best plasma TV we've ever reviewed. In fact, it's probably the best TV you're going to see this year. Pick this baby up if you're looking for one of the best flat panels out there in this price and size category.
MSRP: $1,699 | Buy Now
Award:  Front Projection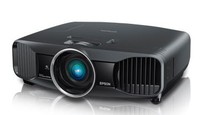 Epson Pro Cinema 6030UB LCD Projector | Preview
We got a chance to interview Jason Palmer of Epson about their new Pro Cinema 6030UB LCD projector, which is the company's flagship home theater model for the custom installation channel. This replaces the Pro Cinema 6020UB (many of us still use this model in our own reference systems). The major improvements are contrast ratio, which is almost double. It was 320,000:1 and is now 600,000:1. There are also a lot of under-the-hood features that have been improved—particularly lens and processing improvements. The 6030UB can also do frame interpolation in 3D mode, and has has a Classic Black and White mode, which sets the color temperature to 5400K, the way film cameras used to be back in the day. Although we don't have a full review posted yet, our experience at CEDIA with the 6030UB and in-home with the 6020UB, makes us confident in including this projector in our Product of The Year Awards.
MSRP: $3,499 | Buy Now
Award:  In-Ear Headphones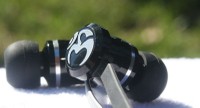 Om Audio INEARPEACE | Review
If the OM Audio INEARPEACE in-ear headphones aren't for everyone, it is because not everyone wants accurate sound. With a dual driver design, above average comfort, and a truly tangle-free cord, the OM Audio INEARPEACE have a lot going for them. The dual drivers give them the ability to have punchy bass even at low volumes, while maintaining a balanced presentation at louder volumes. At $180, it's hard to find competitors with dual drivers to this headphone. If you are looking for accurate in-ear monitors, the OM Audio headphones should top your list.
MSRP: $180 | Buy Now
Award:  On-Ear Headphones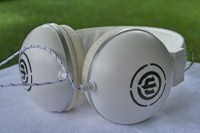 Wicked Audio | Review
The Wicked Audio WI-8500 Evac Headphones are $60 headphones that you can find for closer to $25 online. When you compare them to their $60 competition, you'll find the other $60 headphones have features such as in-line controls and microphones. While the Wicked Audio WI-8500 Evac Headphones don't have any of those features, what they do have is a very similar sound to those other, feature rich $60 headphones. Let me put it to you this way, the WI-8500 made our Product of The Year Awards because you can get the same (or better) sound quality with them, than with headphones that sell for double.
MSRP: $60 | Buy Now
Award:  PC Desktop Speakers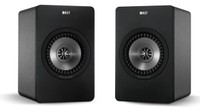 KEF X300A | Review
We've been listening to and reviewing speakers like these KEF X300A's for quite some time. In fact, a lot of bookshelf speakers as well as many powered monitors come across our desk.  So what do we look for in a good desktop speaker system?  We love solid bass, but it doesn't have to sound like a subwoofer is in the room. It just has to be punchy, you know? Where it hits you right in the chest. If your speakers do that, you've got bass pretty much covered. As for highs, what we listen for is clarity without that brittleness that can come from a tweeter that's not integrated well, or receiving signal through a poorly thought-out crossover. The KEF X300A's seem to have it all.  Great bass, great clarity and plenty of headroom to get our office rockin.  We are sure they will rock your world too!
MSRP: $799/pair | Buy Now
Award: Floorstanding Speakers
Legacy Audio Focus SE | Review
Legacy Audio's Focus SE speakers aren't exactly new, but Bill Dudleston's 25th anniversary edition adds the dual Air Motion tweeter (AMT) and super tweeter to make this something special indeed. At just under $10k/pair, there is a lot of speaker in the Focus SE. The combining of super-deep bass response with delicate and refined mids and upper frequencies surprised us. They are dynamic but tame. They reach down low, into both your gut and your soul and they lift something out you may not even had realized was there. For us, they just make us want to listen...for hours and hours. And when it all boils down to it—isn't that the point?
MSRP: $9,650/pair | Buy Now
Award:  Soundbar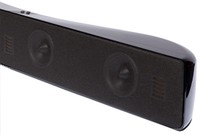 MartinLogan Motion Vision  | Review
The MartinLogan Motion Vision soundbar is nothing like the typical cheap, chintzy soundbars found on the shelves of most big-box stores. And for $1499, it isn't priced like those "other" soundbars either. The Vision is MartinLogan's solution for consumers who want high-end sound without a rack of equipment or speakers scattered all over their room. It incorporates three of the company's acclaimed Folded Motion tweeters, four 4" long-throw woofers, and twin rear-facing ports. It's a little larger than most of the competition, but that's because it's designed to be run with or without a subwoofer. At first I was pretty skeptical of how much bass a soundbar could produce sans subwoofer, but after having the Vision in my home for a few months, I'm a believer. The Vision really shines when it comes to listening to music, but also does a commendable job with movies. The soundstage is big, though its ability to produce surround effects is inconsistent. My only big wish is that MartinLogan would choose to incorporate wireless music streaming functionality in future iterations of the Vision (more extensive bass management would also be nice). If you are looking for a sleek sound solution, but don't want to compromise on quality, the MartinLogan Motion Vision is worth a serious listen.
MSRP: $1,499 | Buy Now
Award:  Subwoofer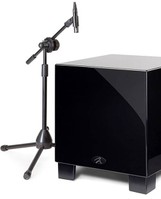 MartinLogan Dynamo 1500X | Review
The MartinLogan Dynamo 1500X is a small sealed alignment powered subwoofer utilizing a long throw 15" driver and an amplifier rated at 650 watts rms and 1300 watts short term. The Dynamo 1500X left a favorable sonic impression on us. We especially liked the small size, reasonable weight, Perfect Bass Kit (optional), and uncluttered basic connection and controls it provided. The performance was rock solid in that it never produced erroneous noises or distress, nor did it try to kill itself to produce what it could not. Despite it's compact size and moderate price point, the MartinLogan Dynamo 1500X managed to meet the required output thresholds to receive the Audioholics Bassaholic Large Room rating. If you want even more power in a compact form factor, check out their new BalancedForce 2010 & 212 subs, which we got hands-on experience with at CEDIA 2013.
MSRP: $1,595 | Buy Now