Steve Wilson "Grace for Drowning" Blu-ray 5.1 Music Release
Steve Wilson "Grace for Drowning" Blu-ray 5.1 Music Release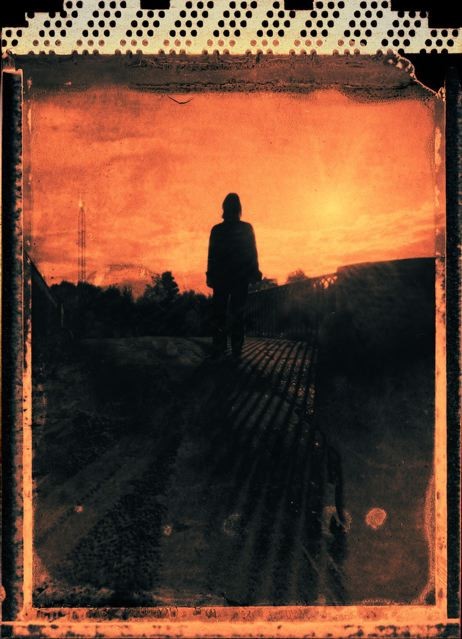 Grace for Drowning
On September 27th, Kscope will release 'Grace For Drowning,' the new album from producer/writer/singer/instrumentalist Steven Wilson (best known as the founder and frontman of Porcupine Tree).
'Grace For Drowning' is the second album released under Wilson's own name, and builds on the artistic inroads he forged with 2009's exceptionally well-received 'Insurgentes.'
 'Grace For Drowning' also represents a milestone in audio fidelity as the first-ever new rock album released primarily as a Blu-Ray video disc, with music in high definition 5.1 surround sound and accompanying video content for every song. The video content includes music videos starring Wilson (he's only appeared in two previous music videos) as well as excerpts from the recording, mixing, and mastering sessions, presented in interactive formats that bring fans closer than ever to the production process.
Says Wilson, "'Insurgentes' was an important step for me into something new. This record takes that as a starting point, but it's more experimental and more eclectic. For me the golden period for music was the late sixties and early seventies, when the album became the primary means of artistic expression, when musicians liberated themselves from the 3 minute pop song format, and started to draw on jazz and classical music especially, combining it with the spirit of psychedelia to create "journeys in sound" I guess you could call them. So without being retro, my album is a kind of homage to that spirit. There's everything from [Ennio] Morricone-esque film themes to choral music to piano ballads to a 23 minute progressive jazz–inspired piece. I've actually used a few jazz musicians this time, which is something I picked up from my work remixing the King Crimson records."
For the most avid collectors, there will be a deluxe edition featuring the Blu-Ray version, 3 CDs, and a 120-page book of artwork and notes.  It will also be released in vinyl and compact disc formats.
Wilson will be in the U.S. for a special press-only playback session of the album at Avatar Studios in NYC on July 28th, followed by a limited-run U.S. tour in November :
Tuesday, November 8th – Orlando, FL – House of Blues
Thursday, November 10th – Baltimore, MD – Rams Head Live
Friday, November 11th – NY, NY – Best Buy Theater
Saturday, November 12th – Philadelphia, PA – Temple Performing Arts Center
Sunday, November 13th – Boston, MA – Berklee Performance Center
Friday, November 18th – Chicago, IL – Park West
Our Initial Impression
We were fortunate enough to score a double CD promotional copy of this album to get a listen.   I have to say, this truly is Steve Wilson's most ambitious musical project to date.  Not only are the instrumentals simply superb but the layering of sounds creates such a wonderfully atmospheric experience reminiscent  from the late 60's to 70's era classic progressive rock music.  Steve managed to take the sounds and feelings of some of the best artists of that era while still making it distinctly his own.  King Crimson, ELP and Jethro Tull are among some of the strong influences I feel "Grace for Drowning" exudes.  Steve showed absolute brilliance on his part by also mixing in elements of jazz and classic piano featuring phenomenally talented jazz musicians.  
The recording quality of the CD is excellent which isn't surprising giving Steve Wilson's vocal views on the degradation of audio quality.  The fact that Steve has made a decision years ago to release all Porcupine Tree music in DVD-A 5.1 MLP and/or DTS simply puts a smile on the faces of all Audioholics whom appreciate great sounding music with substance.  If you are a fan of progressive rock or genuinely good music in general, you owe it to yourself to pick up "Grace for Drowning" in any of the formats it will be offered in.  Steve Wilson should win an Emmy for this album, but in a world where two-cord rock and reality TV is the mainstream, one could only hope he gets the recognition he deserves for this masterpiece. 
Stay tuned for our full featured review of "Grace for Drowning" on Blu-ray along with our interview with Steve Wilson.
In the meantime, here is the track listing for the double CD set:
Disc 1: Deform to Form a Star
No.
Title
Length














1.
"Grace for Drowning"
2:00














2.
"Sectarian"
7:45














3.
"Deform to Form a Star"
8:00














4.
"No Part of Me"
5:45














5.
"Postcard"
4:30














6.
"Raider Prelude"
2:30














7.
"Remainder the Black Dog"
9:30














Disc 2: Like Dust I Have Cleared From My Eye
No.
Title
Length














1.
"Belle de Jour"
3:00














2.
"Index"
4:45














3.
"Track One"
4:15














4.
"Raider II"
23:15














5.
"Like Dust I Have Cleared From My Eye"
8:00














Photos, videos, and song samples can be found on K-Scope's dedicated website,