SVS Prime Satellite 5.1 Speaker Contest Giveaway, Last Chance to Enter!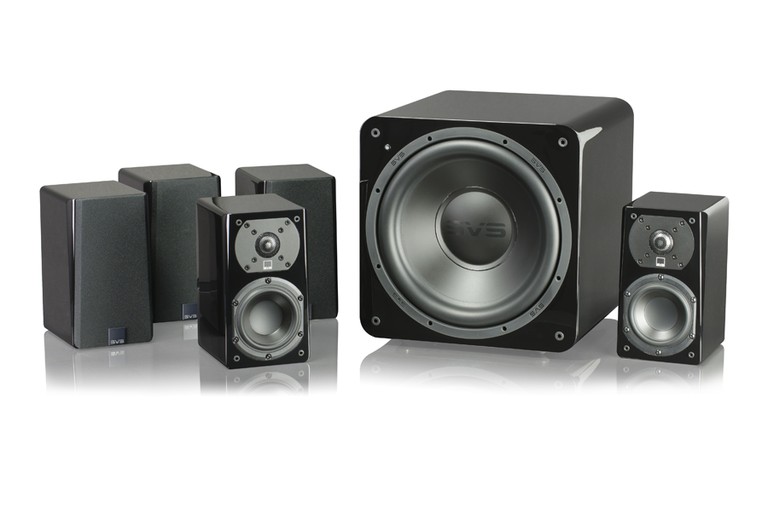 SVS Prime 5.1 Speaker Giveaway
To show some love to our loyal Audioholics readers, we're partnering with SVS to give away a Prime Satellite 5.1 Speaker Package! SVS subwoofers and speakers are favorites among Audioholics forum members and critics for outperforming higher priced competition and offering dynamics and build quality befitting the best audio products in the world. The SVS Prime Satellite 5.1 Package has been widely hailed as one of the best sounding compact speaker systems available.
Today (March 31st, 2016) is your LAST Chance to ENTER to WIN!
PRIZE: One system consisting of five (5) SVS Prime Satellite Speakers and one (1) SB-1000 Subwoofer in Piano Gloss Finish (value $1199.99)
To enter, simply:
Register to receive the Audioholics and SVS email newsletters.
Respond using that same address if you are contacted as the winner
Answer our prequalifier question in the forum thread below. 
Prequalifier Question:
What new audio technology are you most excited about? (please answer in forum thread)
To learn more about SVS speakers, subwoofers and audio accessories, click here.
RULES: To enter, simply provide email address and follow confirmation to sign up for the Audioholics and SVS newsletters. One new subscriber who joins between 3/1/16 to 3/31/16 will be chosen at random as the Prime Satellite 5.1 System winner. But don't wait. The entry period ends March 31, 2016 at 11:59 PM EST!
*Winner must be U.S. or Canadian resident, 18 years old or older with valid email address.
REMEMBER YOU'VE GOT TO BE IN IT TO WIN IT!
All entries must be received Before 3/31/16 at 11:59 PM EST​
Register for the SVS 5.1 Prime Speaker Contest Giveaway NOW for your LAST Chance to win BIG!
Recent Forum Posts:
gene posts on April 05, 2016 22:51
Congratulations to
Herbert Crane
of California for winning the SVS 5.1 Speaker Giveaway.
Thank you all for participating. This was a very successful contest and you can expect more similar to this one in the near future.
gene posts on April 01, 2016 00:03
This Contest has NOW Ended. A winner will be announced shortly.
Thanks to all that participated to make this a huge success.
We will surely have more forum contests going forward so stay tuned.
Matthwe Moreno posts on March 31, 2016 23:41
I am looking forward to dts:x and the idea of object-based audio codecs
InfoNozzle posts on March 31, 2016 21:23
I'm looking forward to more information about Gene's exploration of MiniDSP and sub integration.
sawzalot posts on March 31, 2016 20:44
DTS-X and the whole Atmos deal gets a lot of attention and I look forward to learning more about this new approach. I need to first master my simple set-ups .
Post Reply